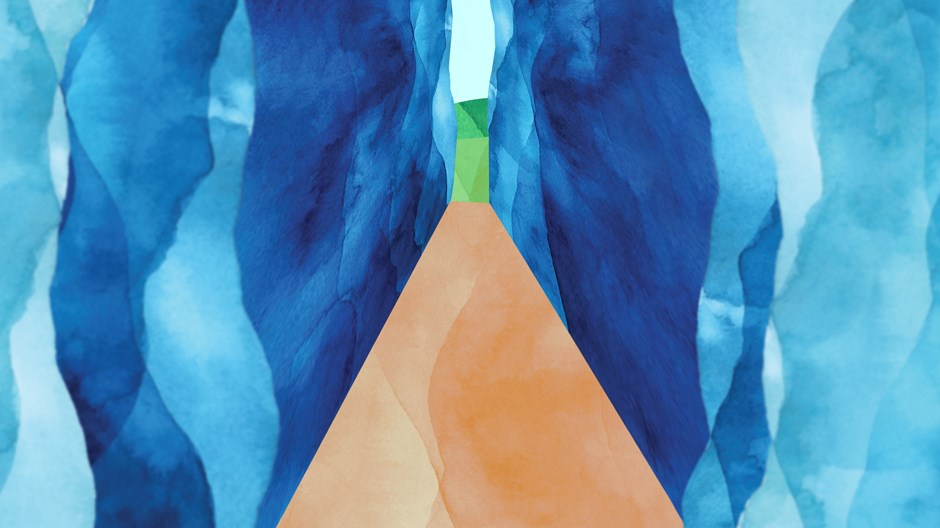 Image: Illustration by Mallory Rentsch / Source Images: saemilee / Getty Images
The following is the latest in a series of daily meditations amid the pandemic. For today's musical pairing, "Song for Athene" by Sir John Tavener. All songs for this series have been gathered into a Spotify playlist.
"But Christ has indeed been raised from the dead, the firstfruits of those who have fallen asleep. For since death came through a man, the resurrection of the dead comes also through a man. For as in Adam all die, so in Christ all will be made alive. … The last enemy to be destroyed is death.
1 Corinthians 15:20–22, 26
"Listen, I tell you a mystery: We will not all sleep, but we will all be changed—in a flash, in the twinkling of an eye, at the last trumpet. For the trumpet will sound, the dead will be raised imperishable, and we will all be changed. For the perishable must clothe itself with the imperishable, and the mortal with immortality. When the perishable has been clothed with the imperishable, and the mortal with immortality, then the saying that is written will come true: 'Death has been swallowed up in victory.'"
1 Corinthians 15:51–54
Meditation 24. 3,094,829 confirmed cases, 215,461 deaths globally.
In the days preceding my grandfather's death, he was wholly unresponsive. A heart attack and a belated resuscitation had left his brain without oxygen for an extended time. Though we were told he was no longer really there, we brought him home and the family kept watch by his bedside. The silence was leavened with hymns and prayers.
Death, for my grandfather, did not come like a violent plunge. It was more like his soul was water on the shore and it slowly receded into the sand. The beating of his heart, the pulsing of his blood, ...
1
The Hallway Through the Sea
The Hallway Through the Sea is a series of daily meditations from the president and CEO of Christianity Today, written specifically for those struggling through the coronavirus pandemic. It will address our sense of fear and isolation and also the ways we find beauty and truth and hope—and Christ himself—in the midst of suffering. The title of the column alludes to the passage of the Israelites through the Red Sea. We are a people redeemed from our enslavement to sin, yet we find ourselves living between where we were and where we are meant to be. Danger looms on both sides, but our hope and our faith is that God will deliver us through the sea and into the land of promise.
Timothy Dalrymple is president and CEO of Christianity Today. Follow him on Twitter
@TimDalrymple_
.
Previous The Hallway Through the Sea Columns: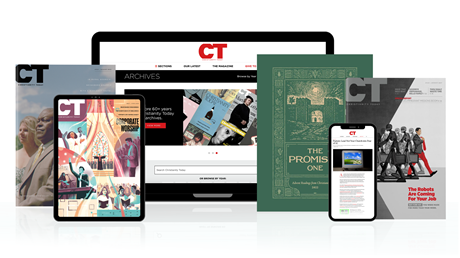 Subscribe to Christianity Today and get access to this article plus 65+ years of archives.
Home delivery of CT magazine
Complete access to articles on ChristianityToday.com
Over 120 years of magazine archives plus full access to all of CT's online archives
Subscribe Now
The Last Enemy
The Last Enemy