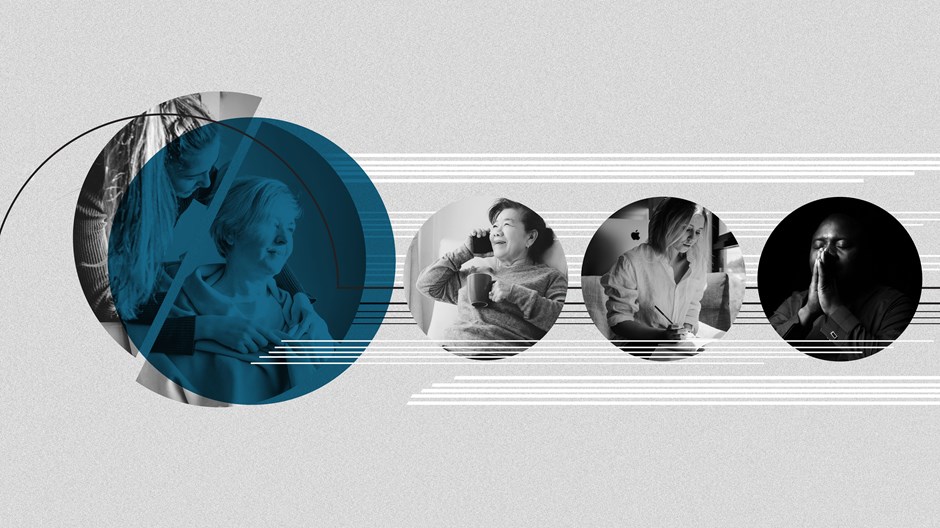 Image: Illustration by Mallory Rentsch / Source Images: Trent Szmolnik / KTMD Entertainment / Unsplash / Mallika Wiriyathitipirn / EyeEm / Xesai / Getty Images
خلال الأسبوع الفائت ركّز العالم انتباهه إلى التاج ذي الأشواك البروتينية، فيروس كورونا المستجد (كوفيد١٩). ومن النادر أن يعيش المرء هذه الحالة من عدم الاستقرار العالمي، حيث نجد أنفسنا كبشر نفكّر في نفس الأمر في الوقت ذاته. بطريقةٍ ما فإن ضوضاء الحياة العصريّة قد تم استبدالها بما سمّاه سي. إس. لويس "بوق الله" ويعني بذلك، الألم.
المُصابون يموتون، والناس خائفون، ونجد نحن أنفسنا عالقين بين المستهترين المتباهين القائلين: "فيروس كورونا هو مجرّد نوع آخر من الإنفلونزا"، والمُرتابين المرتعبين القائلين: "نحن على حافة انهيارٍ ماليّ".
وبعد حلقة يوم السبت من المدوّنة الصوتية "التجربة الإيطالية لفيروس كورونا"، حيث تحدّث أطباء العناية الفائقة من أمريكا وأستراليا بصراحة مع أخصائيين من أقسام العناية الفائقة الإيطالية؛ تقومُ معاهدنا الطبية بتهيئتنا للأسابيع التالية بنبرة جديّة غريبة ونادرة الحدوث، حتى بالنسبة لنا نحن العاملين في القطاع الطبّي ممن اعتدنا المعاناة وغرف الطوارئ وعدم اليقينية.
لا بأس بأن يشعر المرء بالخوف، فنحن نخاف أيضاً. ولكن، كوننا مسيحيين نعمل داخل وخارج نطاق الرعاية الصحية، فإن استجابتنا في هذه اللحظة هي التي ستميّزنا كأشخاص نمارس ما كان يُسمّيه الوثنيّون القدماء "ديانة العناية بالمرضى".
وبالنسبة لذلك، نريد أن نشارك ببعض خبراتنا مع وباء (كوفيد١٩) العالمي، كأطباء مُقيمين ومتدرّبين، وأيضاً كأعضاء في زمالة اللاهوت والطب والثقافة في كلية اللاهوت التابعة لجامعة ديوك التي تجمع متدرّبي الطب واللاهوتيين والقسس بهدف التفكير لاهوتياً ضمن وجودهم في الخطوط الأمامية للرعاية الصحية، حتى نُبرِز المُساهمات المسيحية الفريدة للتوبة والرعاية، والرثاء، في استعداداتنا لفيروس كورونا المستجدّ.
التوبة وسط عبادة وثن الصحّة
الصحّة أمر جيد في مجتمعنا، ولسبب وجيه طبعاً. تكلّم النبيّ إرميا عن وعد الله بأن يأتي بالصحّة ويشفي الجروح. وفي سفر الجامعة هناك دعوة لنا بأن نُسرّ بالصحة في أيام الشباب، والرسول يوحنا، ...
1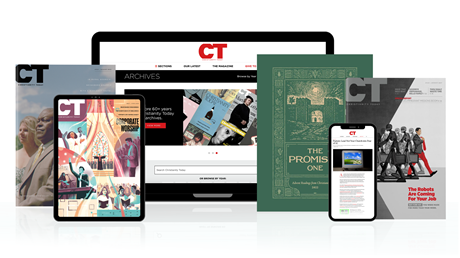 Subscribe to Christianity Today and get access to this article plus 65+ years of archives.
Home delivery of CT magazine
Complete access to articles on ChristianityToday.com
Over 120 years of magazine archives plus full access to all of CT's online archives
Subscribe Now
أيها المسيحيّون، دعونا نُساهم في تسطيح المُنحنى، ولكن لِنبقَ "ديانة تهتم بالمرضى"
أيها المسيحيّون، دعونا نُساهم في تسطيح المُنحنى، ...