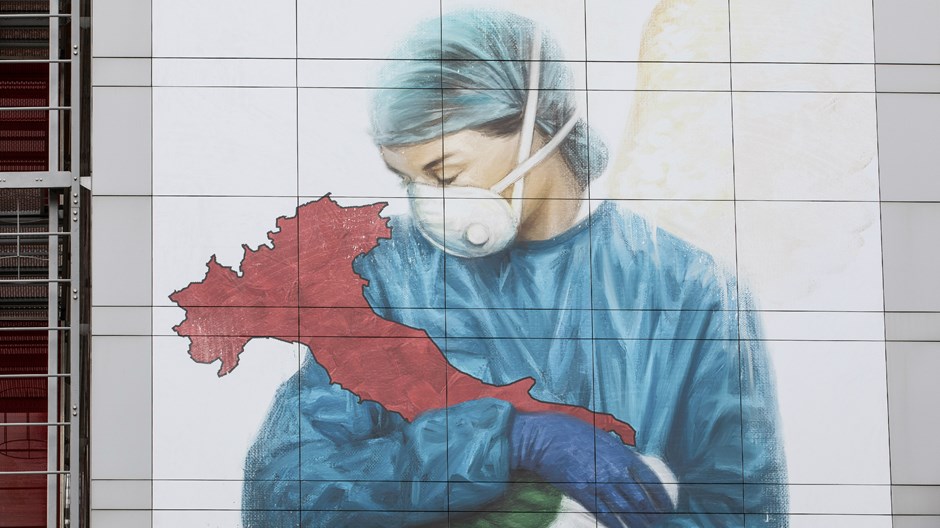 Image: Emanuele Cremaschi / Stringer / Getty Images
وباء كوفيد 19 غيّر الطريقة التي كان يصلي بها المؤمنون الإيطاليون ويعيشون بها حياتهم المسيحية وسط أمة تموج بأكثر من 000ر13 حالة وفاة ـ أعلى حصيلة في العالم ـ من بين 500ر110 حالة مؤكدة، محتلة بذلك الترتيب الثاني بعد الولايات المتحدة (بدءًا من 1 أبريل).
لم يعد باستطاعتنا التجمع في أيام الآحاد أو في البيوت خلال فترة الإغلاق التام. الجلسات الاجتماعية والسفر وحفلات الزفاف معلقة مثل معظم الأشغال. لو تم ضبط شخص خارج منزله بدون سبب مقنع سيضطر إلى دفع مخالفة ضخمة.
لكن فترة العزل هذه ساعدتنا في اكتشاف ثلاثة وجوه للصلاة كثيرًا ما تجاهلناها في أوقات الوفرة.
صلاة الرثاء
كانت مزامير الرثاء تشعرك بالمبالغة في مشاعرها منذ شهر مضى. فمثلاً شكوى "آساف" بأن الله سقاهم الدموع بالكيل كانت تبدو مبالغ فيها، وصرخة "داود" إلى الله "إلى متى تحجب وجهك عني؟" كان شعوراً متباعدًا وباردًا.
ولأن كل البشرية الآن تكافح لتحتوي وباءً يثير الخوف والجزع، فإن الرثاء أو النواح يبدو قريبًا من كل واحد منا. في مارس 2020، يبدو المزمور 44 مناسباً جداً:
استيقظ. لماذا تتغافى يا رب؟

انتبه. لا ترفض إلى الأبد.

لماذا تحجب وجهك

وتنسى مذلتنا وضيقنا؟

لأن أنفسنا منحنية إلى التراب

لصقت في الأرض بطوننا.

قم عونًا لنا

وافدنا من أجل رحمتك.
عانى عدد قليل من المؤمنين الغربيين من الفقر أو الظلم أو الاضطهاد. عادة تعكس عبادتنا الحالات المزاجية للأفراد الأذكياء في أوقات الرخاء والسلام: الهدوء والوسطية. إننا نعاني كأفراد لكن نادرًا ما تقوم عبادتنا الجماعية على الاحتجاج والحزن أمام الله.
الرثاء هو صرخة ألم تحولت إلى صلاة. إنه عبادة أناس يشعرون بعدم التوازن والغربة. وتاريخيًا كان صلاة الأقليات والفقراء والمضطهدين ــ من قساوسة صينيين في زنزانات السجون وعبيد سود يغنون للعدالة ومجيء المسيح.
وإذ كان الرثاء شعورًا غريبًا لمعظم الإيطاليين منذ شهر مضى، فقد وجد القساوسة أصداءً غريبة من قصص كتابية في الأحداث التي تجري في البلاد الآن. "رؤية زوجات لا يستطعن أداء طقوس جنازات أو توديع ...
1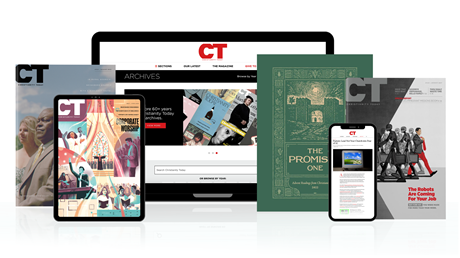 Subscribe to Christianity Today and get access to this article plus 65+ years of archives.
Home delivery of CT magazine
Complete access to articles on ChristianityToday.com
Over 120 years of magazine archives plus full access to all of CT's online archives
Subscribe Now
أعدت اكتشاف قوة أنواع الصلاة الثلاثة في إيطاليا
أعدت اكتشاف قوة أنواع الصلاة الثلاثة في إيطاليا