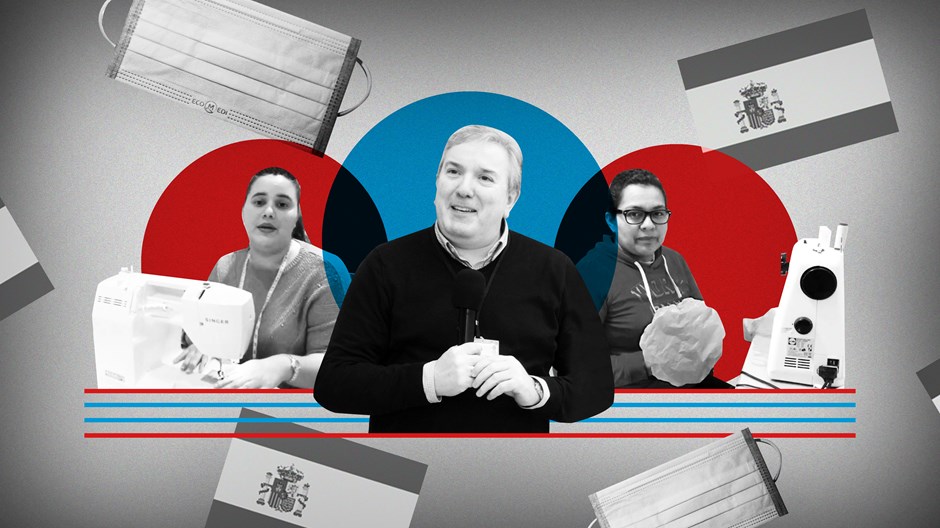 Image: Illustration by Mallory Rentsch / Source Images: Courtesy of Iglesia Buenas Noticias Lugo / Wikimedia Commons/ De an Sun / Unsplash
스페인은 40년 전 현대 민주주의 국가가 된 이래로 최악의 위기 상황을 겪고 있습니다. 코로나바이러스로 인해 22,000명 이상의 사망자가 발생하고, 220,000명 이상이 감염되었습니다.
우리 성도들도 이 유행성 질병에 노출되었고, 저도 코로나19로 입원하였습니다.
저는 스페인 대서양 연안의 작은 도시에서 350명의 교인이 출석하는 교회에서 목회를 합니다. 저는 제가 속해 있는 교단의 대표이자 스페인 복음주의 연맹의 회장으로도 활동하고 있습니다. 하지만 감염된 후 모든 활동을 멈추었습니다.
집과 병원을 오가며 21일간 투병한 후 퇴원했습니다. 저는 감사했고 기쁨으로 충만했습니다. 저보다 더 젊고 건강한 사람들이 목숨을 잃었다는 안타까운 소식도 들었습니다.
우리 국가는 현재 불확실한 미래를 향해 나아가면서 여전히 고통받고 있습니다. 제 가족 중 아내와 장모님을 포함한 여러 사람이 여전히 바이러스와 싸우고 있습니다. 저는 이곳 스페인에서의 경험을 바탕으로 다음의 6가지 교훈을 얻었습니다.
1. 우리는 무적이 아니라는 것을 기억하자
첫 번째는 저와 같은 기독교 지도자들을 위한 교훈입니다. 제가 투병하며 깨닫게 된 명백한 교훈은 내가 무적이 아니라는 것을 기억해야 한다는 것이었습니다. 목회자로서 우리는 다른 모든 사람과 같은 세상에 살며 동일한 갈등과 위험을 겪으며 살아가고 있습니다. 우리는 나약하지만, 이것이 바로 우리를 지도자로 세우신 자격이 됩니다.
고통을 전혀 공감하지 못하는 지도자는 칭송을 받을지는 몰라도 제자를 양육하지는 못할 것입니다. 병마와 싸우는 시간 동안 저는 이미 아버지께서 우리에게 구주를 보내 주셨고, 내가 한 것은 아무것도 없다는 것을 다시 한번 깨달았습니다.
병에 걸리게 되어 지역 사회의 일원으로서의 중요성을 새롭게 알게 되었습니다. 사람들이 제 감염 사실에 대해 알게 되자, 지역 교회와 스페인 전역의 교회, 심지어는 세계의 다른 곳에서도 즉각적인 기도를 해주기 시작했습니다. 친구들뿐만 아니라 제가 한 번도 만난 적이 없는 사람들이 믿음과 사랑으로 지원하고 기도하겠다는 메세지를 보내주었습니다. 가장 어려운 시간을 견디는 동안 정말 큰 격려가 되어 주었습니다.
이를 통해 우리가 그리스도 안에서 한 몸이라는 말씀의 진실을 확인할 수 있었습니다. 우리는 공동의 믿음이 있으며 주 안에서 한 가족입니다. 단지 글로 적힌 추상적인 내용이나 미래에 알게 될 이론이 아니라 바로 지금 느끼는 현실입니다. 이것이 우리가 고통받는 사람들을 지지해주는 방법입니다.
2. 우리의 삶을 재검토하자
사회 활동과 교회 개척 등 점점 더 많은 교회 사역에 참여하고 있었지만 예기치 않은 질병으로 인해 많은 것들이 갑자기 원치 않는 일시 중지 상태가 되었습니다.
처음에는 충격이었고 나중에 분노, 타협, 마지막으로 수용의 단계가 왔습니다. 질병을 견디며 보낸 며칠 동안 깊이 생각하며 스스로를 돌아볼 수 있었습니다.
처음에는 코로나19를 통한 고통의 목적이 무엇인지 의문이 들었습니다. 그러나 상황을 받아 들인 후에 두 가지 통찰력을 얻었습니다.
첫 번째는 하나님께서 나를 그동안 돌보셨고 앞으로도 돌보신다는 것입니다. 심하게 아프던 날에는 죽음이 현실이 될 수도 있겠다는 생각이 들기도 했습니다. 지금까지의 내 삶을 어떻게 평가할 수 있을지 돌이켜 보았습니다. 사역과 일을 통해 저는 그동안 은혜를 누렸습니다. 하나님께서 저에게 주신 시간에 감당할 수 있는 사역을 했습니다. 그러나 아이들을 생각하니 슬픔이 밀려왔습니다. 아이들이 커가면서 꿈과 목표를 하나씩 이루는 과정에 내가 함께할 수 있을지 걱정도 되었습니다. 그럼에도 불구하고, ...
1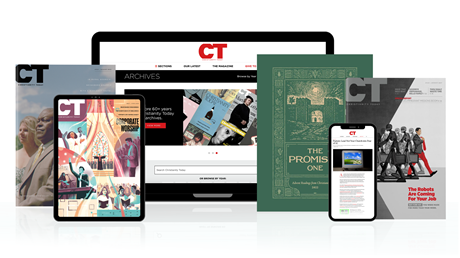 Subscribe to Christianity Today and get access to this article plus 65+ years of archives.
Home delivery of CT magazine
Complete access to articles on ChristianityToday.com
Over 120 years of magazine archives plus full access to all of CT's online archives
Subscribe Now
스페인에서 코로나19를 겪으며 바뀐 믿음
스페인에서 코로나19를 겪으며 바뀐 믿음