Some coronavirus cases linked to churches
A megachurch moved all its services online in response to the rising number of coronavirus cases in Singapore. As the virus spreads, clusters of outbreak have been linked to church gatherings in China, Hong Kong, Singapore, and South Korea. Singapore's City Harvest Church, which has 16,000 regular attendees, closed as a precautionary measure. The coronavirus has killed more than 2,000 and has infected people in 25 countries since December.
Brazil's president professes faith at revival
Charismatic evangelist Todd White told a stadium filled with more than 50,000 Brazilians on February 8 that President Jair Bolsonaro "just got born again." Conference organizers later clarified that Bolsonaro, who is up for reelection in 2022, was not making his first decision for Christ but confessing his faith and declaring that "Brazil belongs to God." Bolsonaro, a Catholic, depends on evangelicals for political support, and this is the third time he has publicly declared his faith in Jesus, including one public baptism. The three-location revival was organized by seven US ministries, some of them associated with the New Apostolic Reformation.
Church arsonist guilty of hate crimes
A 22-year-old Louisiana man has pleaded guilty to setting fire to three black Baptist churches. Holden Matthews, the son of a sheriff's deputy, said he was copying similar crimes committed by neopagans in Norway in the 1990s and planned to use pictures of the fires as cover art for his black-metal album. In the US, the arsons evoke the long history of racist violence against African American Christians, including more than 30 black churches that were burned across the South in 1995 and '96, some by Ku Klux Klan members. Holden pleaded guilty to state and federal hate crimes. His sentencing is set for May.
Panamanian Evangelicals condemn religious murders
The Panama Evangelical Alliance sought to distance itself from a group in the remote Ngäbe-Buglé indigenous region called the New Light of God after New Light members were accused in January of torturing and killing people to make them "repent their sins." Some prominent media reports called the group evangelical. The Evangelical Alliance and several Panamanian churches protested, strongly condemning the violence. According to authorities, the New Light of God only started several months ago, and one leader claimed to hear from God. Ten members were arrested and charged with kidnapping, sexual abuse, and homicide.
Family seeks to return WWII Bible
The family of a German World War II soldier would like to return a Bible to the family of an American killed in the Battle of the Bulge. The American, Charles Spencer of Honolulu, joined the Army in 1941, the day after the attack on Pearl Harbor. He was in the 106th Infantry in the Ardennes counteroffensive in December 1944, the last major Western campaign of the war. Spencer, 26, was one of 19,000 Americans killed in the battle. The German soldier, whose name is not public, kept Spencer's Bible until his death in January 2020.
The Christian Association of Nigeria (CAN) called for a three-day fast followed by a prayer walk on February 2 to protest the government's failure to stop Boko Haram from abducting and killing Christians. An estimated 5 million people joined the marches, held two weeks after terrorists executed a pastor. President Muhammadu Buhari accused CAN of politicizing the issue, pointing out that most of Boko Haram's victims are Muslim.
NGO workers go missing in Iraq
Four members of a French Christian charity went missing in Baghdad on January 20. The nongovernmental organization, SOS Chrétiens d'Orient (SOS Christians of the Middle East), has been helping Christian refugees fleeing from ISIS. The four men—three French and one Iraqi—were in Baghdad to renew visas and register with authorities. The city has been full of protestors denouncing the US military presence in the country since a drone strike killed Iranian military commander Qasem Soleimani and a prominent member of the Iraqi government, Abu Mahdi al-Muhandis. No group has yet claimed responsibility for the apparent abduction.
Lawsuit seeks to hold Malaysian police accountable for pastor's disappearance
A Malaysian woman is suing the state police on the third anniversary of the disappearance of her husband, Raymond Koh, a pastor accused of trying to convert Muslims. Surveillance camera footage shows that in February 2017, three black SUVs stopped Koh's car and masked men grabbed him in a well-organized and carefully executed abduction. Human rights observers say it was likely done by state police. The government appointed a special task force to investigate, but after six months, it asked for more time. The lawsuit accuses the police of negligence, misfeasance, and conspiracy.
Steve Timmis, CEO of the church-planting network Acts 29, was removed amid allegations of abusive leadership. Timmis was known for a model of intensive gospel community developed at his 120-person church in the middle of England, The Crowded House. But 15 people who served under him described to CT a pattern of spiritual abuse, including bullying, intimidation, overbearing demands, rejection of critical feedback, and an expectation of unconditional loyalty. Five staff members raised similar concerns with Acts 29 leadership in 2015. They were fired and pressured to sign nondisclosure agreements.
Have something to add about this? See something we missed? Share your feedback here.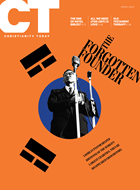 This article is from the April 2020 issue.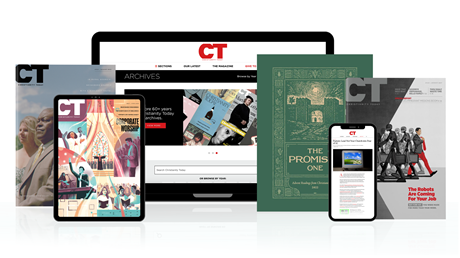 Subscribe to Christianity Today and get access to this article plus 65+ years of archives.
Home delivery of CT magazine
Complete access to articles on ChristianityToday.com
Over 120 years of magazine archives plus full access to all of CT's online archives
Subscribe Now
Gleanings: April 2020
Gleanings: April 2020