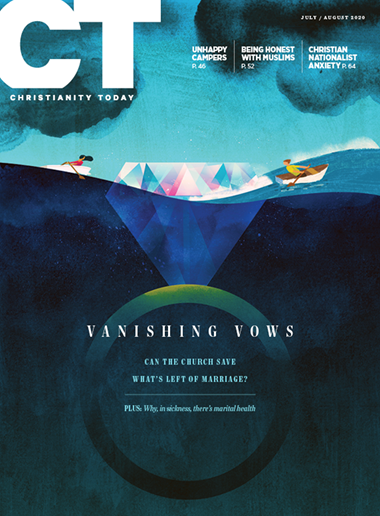 Read CT anywhere you go.
Subscribers have full access to CT's digital archives, including special issues. Download a PDF of this issue, or browse individual articles below.
About This Issue
Our two-part cover package this issue outlines the alarming reality that marriage, long caught in a tug of war over its meaning and place in Western society, is no longer even an appealing option for most young couples. And the decline of matrimony is not limited to North America or certain European countries; it's happening worldwide. Sociologists Mark Regnerus, W. Bradford Wilcox, and Alysse ElHage argue that marriage hasn't changed. Rather, our expectations for it have, and the church may be its last defense.