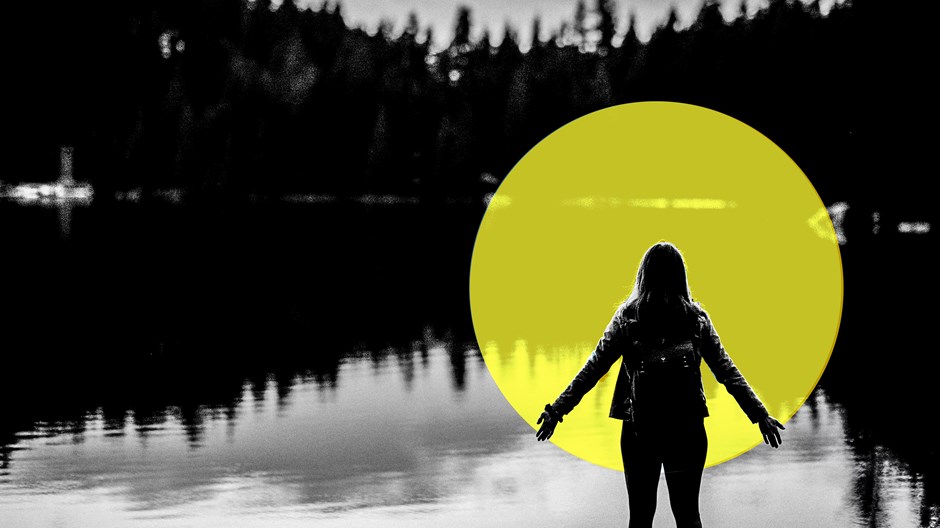 Image: Source Image / Priscilla Du Preez / Unsplash
Nós jantamos apressadamente, deixamos a lavagem da louça para mais tarde e nos aconchegamos em torno de um iPad na mesa da cozinha. Estava na hora de uma apresentação de músicas da Disney e minha família, que é apaixonada por música, não queria perder. A verdade é que, na maioria dos dias da quarentena, nossos dispositivos Amazon Echo têm tocado listas de reprodução do Spotify, de "Hamilton" a "High School Musical", passando por trilhas de filmes da série "Descendentes". Adoramos música e dança, e nossa casa reflete isso, mesmo que tenhamos preferências musicais muito diferentes.
A música tem algo que eleva nosso espírito em épocas difíceis. Vimos cenas de italianos em pé em suas varandas, cantando canções folclóricas e óperas - e, sem dúvida, também assistimos a algumas paródias! Lembro de uma cena, passada em uma rua inglesa, em que um homem bem-intencionado tentou liderar seus vizinhos em uma emocionante canção de pub, a partir de seu quintal, e foi recebido com gritos para que ficasse quieto. Quando nos sentimos tristes, nosso impulso é cantar, apesar dos vizinhos irritados.
O sociólogo Randall Collins argumenta que os humanos buscam algo que ele chama de "energia emocional", isto é, um "sentimento de confiança e coragem para agir, além de ousadia para tomar iniciativa". Ganhar mais energia emocional, de acordo com Collins, é o objetivo da interação social. Os pesquisadores James Wellman Jr., Katie E. Corcoran e Kate Stockly-Meyerdirk argumentam que o que Collins chama de "energia emocional" pode "representar principalmente a ocitocina", uma substância química associada ao bem-estar. Quando "as taxas de ocitocina aumentam, os níveis de estresse diminuem e a pessoa experimenta sentimentos de amor, calma, confiança e motivação para interagir socialmente". Algumas atividades humanas levam ao aumento nos níveis de ocitocina, mas a maioria delas envolve toque físico, algo que está em falta nas sociedades ao redor do mundo durante a crise do COVID-19.
Então, o que fazemos sem toque físico e interação social? Nós cantamos. De acordo com o mesmo trio de pesquisadores, estudos mostram que "após uma sessão de canto em grupo, o nível de ocitocina aumentou significativamente nos cantores". Cantar faz com que nos sintamos melhor. A ciência, como se vê, concorda.
Os antigos hebreus também concordariam. Em seu hinário, o livro de Salmos, eles fazem elogios e petições, exprimem lamentos e tristezas e clamam por atenção e ação da parte de Deus. Mas eles não estavam simplesmente cantando para se sentir melhor, como um ato de catarse ritual. Na oração e no cântico, eles elevavam a alma a Deus, seu Deus de aliança - o único soberano sobre a criação, que se unira a eles em amor. Aprendemos com os antigos hebreus que o poder do canto não está simplesmente na música, mas em quem é o destinatário da sua canção.
Séculos depois que os salmos foram escritos, dois mestres foram presos em meio a uma viagem, espancados e lançados na prisão. Eles faziam parte da primeira geração de seguidores de Jesus, o Messias, convencidos de que ele era de fato o Filho de Deus, o Deus de Israel que veio reinar como rei. Crucificado pelos romanos, ele havia sido elevado para ser o Senhor de todo o mundo. As cadeias de uma prisão romana em Filipos não conseguiram reprimir a esperança daquela dupla. E foi assim que Paul e Silas começaram a cantar, à meia-noite, quando tudo estava escuro e as perspectivas eram sombrias. Os cristãos cantam como se fosse manhã mesmo quando é meia-noite.
Cantar tornou-se uma marca das comunidades cristãs primitivas. Várias décadas após a morte de Paulo, um governador regional chamado Plínio escreveu ao imperador Trajano que os cristãos se reuniam em determinado dia da semana e cantavam hinos a Cristo como a um deus. Os cristãos cantam no culto semanal e nas celas sombrias da prisão, seja quando os corações estão animados, seja quando a esperança parece perdida.
Nós, cristãos, não cantamos simplesmente porque somos felizes; cantamos porque somos pessoas cheias de esperança. Permanecemos firmes diante do medo, à sombra da morte, no meio do sofrimento e da dor. Em tudo somos atribulados, mas não angustiados; perplexos, mas não desanimados. Perseguidos, mas não desamparados; abatidos, mas não destruídos. Cristãos são aqueles que acreditam que, porque Jesus ressuscitou dos mortos, o pior dia não será o último. Por isso, cantamos. E convidamos você a cantar junto.
Glenn Packiam é pastor sênior auxiliar da New Life Church, em Colorado Springs. Este artigo explora temas de seu livro Worship and the World to Come: Exploring Christian Hope in Contemporary Worship (IVP Academic).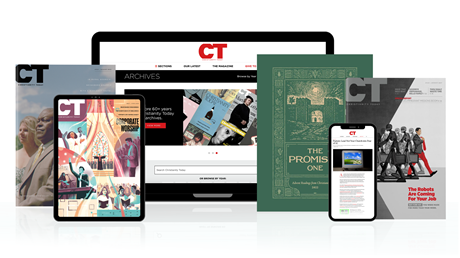 Subscribe to Christianity Today and get access to this article plus 65+ years of archives.
Home delivery of CT magazine
Complete access to articles on ChristianityToday.com
Over 120 years of magazine archives plus full access to all of CT's online archives
Subscribe Now
Ciência e Escrituras concordam: cantar eleva nosso espírito
Ciência e Escrituras concordam: cantar eleva nosso espírito