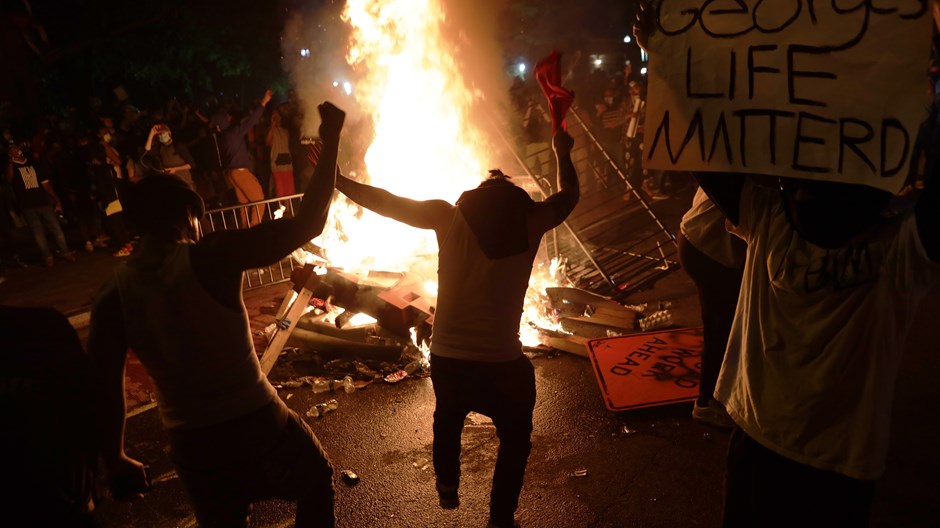 지난 성령강림주일에 전 세계 교회들은 오순절, 곧 성령이 그리스도의 제자들에게 임하고 복음이 세상의 다양한 언어로 그들의 귀에 들렸던 기적의 날을 함께 모여 축하했다. 오순절의 기적은 저 경이로운 사건(부활)과 기적(승천)에 앞서 일어났다.
그리스도의 제자들이 경험한 오순절과는 달리, 우리는 비극과 트라우마와 비통함 가운데서 이번 오순절을 맞았다. 조지 플로이드가 수갑이 채워진 채 달려달라고 애원하다가 목이 졸려 죽은 다음에 미니애폴리스(그리고 다른 많은 도시들)에서 시위와 폭력 사태가 일어났다. 경찰은 무릎으로 플로이드의 목을 9분 동안이나 눌렀고, 그때 플로이드는 애타게 어머니를 불렀다. 이 사건에 앞서 브레오나 테일러와 아흐무드 아버리가 같은 식으로 죽임을 당했다. 그리고 이 사건들은 모두 세계적인 전염병이 10만 명의 목숨을 앗아간 상황 가운데서 일어났다. 부활절을 지낸 다음이 아니라 마치 사순절이 연장된 느낌이다.
내가 정치를 교회 안으로 끌어들이고 있다고 생각하는 사람들이 있을 것이다. 그들은 왜 내가 흑인이 흑인에게 행하는 범죄에, 흑인 가정의 붕괴에, 낙태에, 약탈에, 우리가 실체를 바로 보지 못하도록 만드는 모든 문제들에 분노하지 않는지 의아해 할 것이다. 물론 그 "실체"란 이 나라의 흑인을 여전히 괴롭히고 있는 인종 트라우마와 억압의 400년 역사다.
시위, 폭력 사태, 경찰의 가혹 행위가 오순절과 사도행전 2:1-21의 이야기와 무슨 관련이 있는가? 우리의 죄를 대신하신 메시아의 죽음이 미니애폴리스의 불길을 바라보는 우리의 관점과 무슨 연관이 있는가? 이 사태에 관해 교회에 무슨 할 말이 있는가? 교회가 할 일이라고는 한 손에는 [보수적인] FoxNews를, 다른 손에는 [진보적인] MSNBC를 들고서 훈수를 두는 것 아닐까? 나라가 분열되고 있는 이때, 성경 말씀은 무슨 의미가 있는가?
흑인이라는 이유로 9분 동안 목이 짓눌릴 수 있는 세상을 빼놓는다면 어디에서도 예수에 관해 이야기할 수는 없다. 다시 말하면, 위의 질문들에 답할 수 있는 유일한 방법은 불길에 휩싸인 도시들을 배경에 놓고서 성경을 묵상하고 해석하는 것이다.
하나님의 말씀은 우리에게 이렇게 이야기한다.
첫째, 복음은 우리를 하나 되게 한다.
사도행전 2:1-21은 한자리에 모인 예수님의 제자들과 함께 시작한다. 역사의 어느 시점에 세상의 모든 그리스도인들이 한 방에 들어가 있다고 생각해 보라. 이 얼마나 놀라운 일인가! 역사책들은 그렇게들 말하겠지만, 기독교는 콘스탄티누스 황제가 대중을 통제하기 위해 만든, 국가가 후원하는 공포의 종교가 아니다. 기독교는 살아 계신 하나님을 만난, 대부분이 보통 사람들이었던 120명의 모임에서 초라하게 시작되었다.
그 자리에 모인 사람들 가운데는 예수님의 어머니, 시골 농민 출신의 마리아 같은 여자들과 전에 세리였던 마태 같은 사람들도 있었다. 그러나 두 사람도 별다르지 않았다. 마태는 이스라엘의 압제자들에게 협력하여 사람들에게서 돈을 갈취하여 주머니를 채웠던 사람이었고, 마리아 같은 사람들은 그런 짓의 희생자였다.
어떤 종교 집단이 억압받는 사람들과 전에 억압자였던 사람들이 함께하는 공간을 허용할까? 기독교 교회가 그렇게 한다. 무엇이 초대 교회를 하나 되게 했을까? 그들이 공유한 예수에 대한 믿음이 그렇게 했다.
오늘 우리를 교회로 하나 되게 하는 것은 무엇일까? 이 하나 됨이 오늘 조지 플로이드의 가족에게는 어떤 모습으로 보일까? 우리가 그들과 함께한다는 것은 무슨 의미일까? 인신매매, 노예제, 짐 크로우 시대의 불의, 그리고 이제 우리 삶의 오점이 ...
1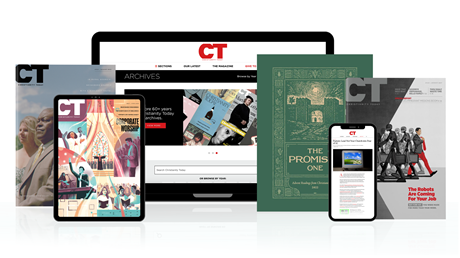 Subscribe to Christianity Today and get access to this article plus 65+ years of archives.
Home delivery of CT magazine
Complete access to articles on ChristianityToday.com
Over 120 years of magazine archives plus full access to all of CT's online archives
Subscribe Now
불타고 있는 이 나라에 성령의 불길이 필요하다
불타고 있는 이 나라에 성령의 불길이 필요하다