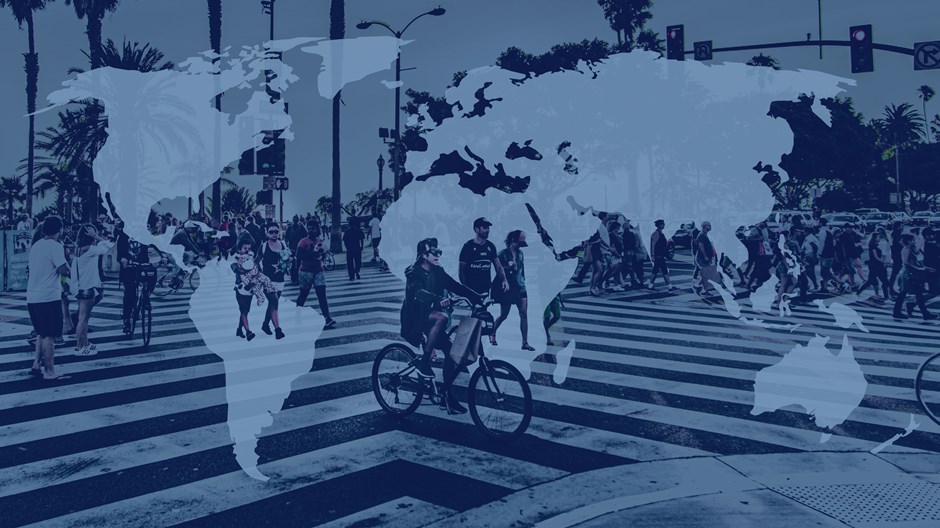 Image: Jack Finnigan / Unsplash
Early Rain Covenant Church pastor Wang Yi has been sentenced to nine years in prison as the Chinese government clamps down on religious groups. A 2017 law required all religious groups to register with authorities and sever international connections. The communist government has detained thousands of Muslim minorities in "re-education camps" and has targeted high-profile Christians like Wang for prosecution. The Early Rain pastor taught that churches should be outspoken on political issues, including forced abortions. He was arrested in 2018, along with 100 members of his church. Another church leader, Qin Defu, was sentenced to four years in prison.
Leftist political party reaches out to evangelicals
The social democratic Workers' Party has created an evangelical outreach group. The party is planning meetings with Brazilian pastors, as well as a social media campaign aimed at Christian voters, ahead of the 2022 elections. It hopes to pull some support away from President Jair Bolsonaro, who received 69 percent of the evangelical vote in 2018. Bolsonaro's dramatic victory was attributed, in large part, to evangelical support. Many of Brazil's evangelicals have traditionally voted for Workers' Party candidates but were alienated by the party's support for LGBT rights. A viral disinformation campaign falsely claimed that a Workers' Party administration would take 5-year-olds from their parents and force them to be transgender.
Eleven Christians were executed in a Christmas video released by Islamic State West Africa Province, a Boko Haram splinter group. According to the video, the deaths were "revenge for the two dignified sheikhs," believed to be the ISIS leaders Abu Bakr al-Baghdadi and Abu al-Hassan
al-Muhajir, both of whom were killed by US military forces. The terrorist group is thought to be holding dozens more people hostage and executed a pastor in January. Experts say the terrorists want to exacerbate tensions between Muslim herders and Christian farmers in the country's Middle Belt region.
Gambian Christians advocate for secular government
The Gambia Christian Council is advocating that a new constitution declare Gambia a secular nation. More than 90 percent of Gambians are Muslim, and the current constitution allows a subsidiary court system to apply Shari'ah law to Muslim marriages and divorces. Shortly before he was voted out of power in 2017, former President Yahya Jammeh appealed to the Muslim majority by saying Gambia should be an Islamic state. The draft of the new constitution includes some protections of religious liberty, but the Christian council says it doesn't go far enough for them.
Burmese Pentecostal fellowship formed in US
The Assemblies of God (AG) has established a Myanmar Fellowship for Burmese Christians in the United States. The denomination has about 30 Burmese congregations. The country's largest Burmese AG church, in Tulsa, Oklahoma, has more than 1,000 members. The newest church is in Maryland, led by 27-year-old Cing Sian Hoih—the youngest female senior minister in the denomination. The new fellowship will be led by Chin Khua Khai, a Los Angeles minister trained at Fuller Theological Seminary. The Myanmar group is the 24th ethnic fellowship established by the AG, as the denomination seeks "growing opportunities to reach the nations in our nation."
Court upholds clergy exemption to reporting sexual abuse
The Montana Supreme Court has reversed a $35 million judgment against the Jehovah's Witnesses for not reporting a case of child sexual abuse. According to the court, church representatives in the case were protected by a state law that says clergy do not have to report abuse discovered in the course of a conversation protected by the clergy-penitent privilege. A number of states have expanded reporting requirements in the wake of national sex-abuse scandals, but 26 include exemptions for clergy. All states recognize "permissive reporting," meaning anyone—including clergy—can make a report even if the law does not compel them to.
Church stands against Hungarian nationalist vision of 'Christian liberty'
The Hungarian Evangelical Fellowship has accused Prime Minister Viktor Orbán of distorting the idea of "Christian liberty." Orbán, a nationalist conservative, used his annual policy address to say that "illiberal democracy" should be rebranded as "Christian liberty." Gábor Iványi, a Wesleyan pastor who baptized two of Orbán's children, said this is not Christian at all and led a group of clergy to author a call for "resistance to an arrogance of power that makes the concept of 'Christian liberty' a slogan for exclusionary, hate-filled and corrosive policy." The statement is modeled on the Barmen Declaration, which condemned the Nazi German vision of a racialized version of Christianity. Iványi is nationally known for opposing communism in 1989.
Indian Televangelist becomes Catholic
A Pentecostal televangelist with followers in 30 countries has converted to Catholicism. Sajith Joseph was received into the church in Punalur, Kerala, in December, along with his family and about 50 members of Grace Community Global, which Joseph founded in 2011. The church expects more members to convert as they go through catechism. Grace Global will be reconstituted as a Catholic association under the authority of a Carmelite chaplain. Joseph said he had a vision telling him Christ was present in the Eucharist and came to believe that the Catholic church was the only hope for Christian unity.
Have something to add about this? See something we missed? Share your feedback here.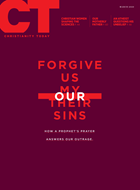 This article is from the March 2020 issue.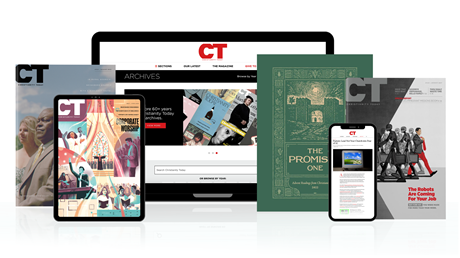 Annual & Monthly subscriptions available.
Print & Digital Issues of CT magazine
Complete access to every article on ChristianityToday.com
Unlimited access to 65+ years of CT's online archives
Member-only special issues
Subscribe
Gleanings: March 2020
Gleanings: March 2020