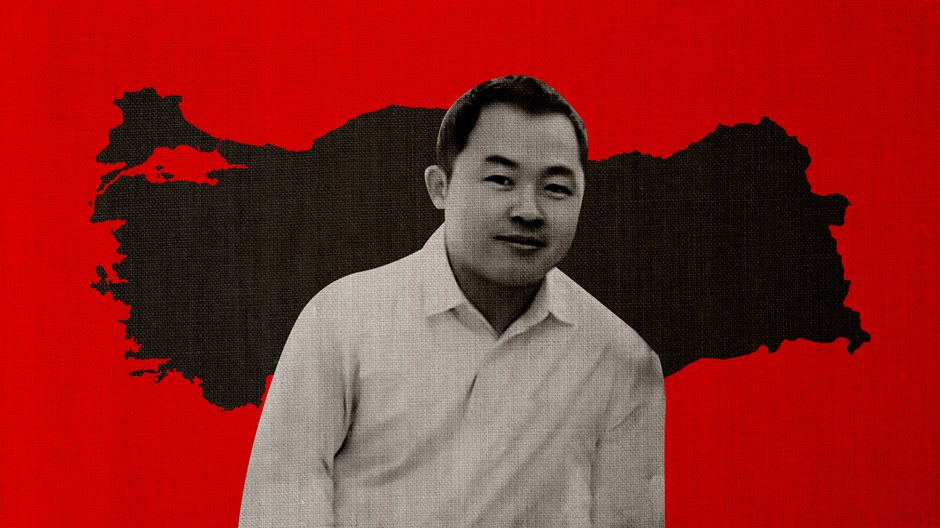 Image: Source Images: Congin Kim / Annie Spratt / Unsplash
Editor's note: This print piece has been updated with the Association of Protestant Churches' 2019 human rights report, released March 5.]
Five days after her husband's murder, Jung Kyung-In named her newborn daughter "God's Goodness"—in Turkish, not Korean.
Jung moved to Turkey with her husband, Kim Jin-Wook, in 2015. The Korean Christian couple found a place to live in an impoverished district of Diyarbakir in southeastern Turkey, 60 miles from the Syrian border. Kim worked selling spices, but his real calling, as he understood it, was witnessing to the gospel. He took the Turkish name "Peace," and his Christian friends in Turkey say he was a great evangelist.
"He shared the gospel in every corner of Diyarbakir without hesitation," said Ahmet Güvener, pastor of the Diyarbakir Protestant Church, which has about 70 members. "He was not aggressive, but clear, and I think local people were uncomfortable with this."
One day in November, Kim told Jung he was going out to evangelize. He was attacked on the street, stabbed twice in the chest and once in the back. Kim, 41, died of his wounds in a city hospital.
Authorities arrested a 16-year-old boy for the crime. He has allegedly confessed to the murder, saying he was trying to steal Kim's phone.
Despite her grief, Jung saw this as an opportunity to testify. She wrote a letter to the boy accused of killing her husband.
"I do not understand why you did this, but I cannot be angry at you," she wrote on her phone. "Many people want the court to give you a heavy punishment. But I and my husband don't want this. We pray that you become worthy of heaven, because we believe in the worth of people. God sent his Son Jesus, who forgave those who persecuted him. We also believe in that and we pray that you would also repent of your sin."
Jung read the letter aloud to the local media. Her testimony was viewed online more than 22,000 times.
Turkish officials released American minister Andrew Brunson from prison a year and a half ago, under pressure from President Donald Trump. Since then, Turkey has not arrested any more foreign Christians. That doesn't mean things have gotten better for the churches in Turkey, though. Some believe Kim's murder was a covert continuation of an anti-Christian policy. Güvener suspects it wasn't a simple mugging, but an assassination.
The 2019 Human Rights Violations Report, prepared yearly by Turkey's Association of Protestant Churches (APC), noted Kim's murder. But it stated that hate crimes against Christians decreased overall.
Hate speech, however, continued to rise.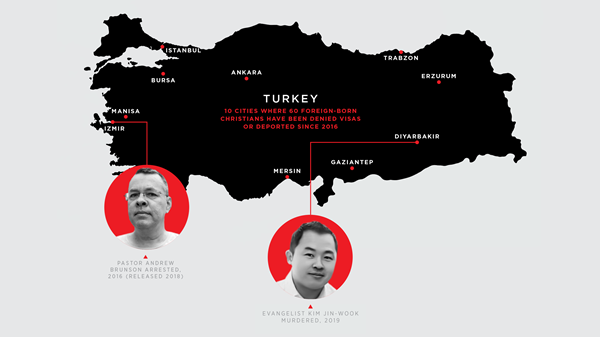 Image: Data Source: Association of Protestant Churches / Source Images: AFP / Getty Images / Congin Kim
Turkey is officially secular. Its constitution forbids religious discrimination and permits conversion. But the nation's Muslim majority can be hostile toward non-Muslims. In a town near Ankara, billboards warned children not to befriend Christians or Jews.
The Diyarbakir Protestant Church regularly receives threatening phone calls, and one time young men gathered and pelted the church with stones. According to Güvener, police have taken no action.
Güvener started his church in 1994 but couldn't get it legally registered as an association until 2003, when pressure from the European Union led the Turkish government to change the law.
Today, there are about 7,000 Christians in 150 congregations affiliated with the APC. About 16 percent are house churches that are not technically allowed to meet. This has not typically been a problem but can put them in a precarious position.
The yearly report noted that three congregations were able to register as "religious foundations." While this path represents a positive development, the state has still not granted the APC an official religious legal identity.
Bruce Allen, executive international director of Forgotten Missionaries International, told Mission Network News he thought boys were being used as part of an organized harassment campaign. "If minors are caught, their sentencing is typically less severe than sentencing for adults," he said. That would also be true of murder charges. Based on reports from his contacts inside Turkey, Allen speculates that minors have been used in "a number of assassination attempts against Christians."
In 2006, a 16-year-old boy murdered a Catholic priest in Trabzon, in northeast Turkey, on the coast of the Black Sea. A year later, five Turks under 21 murdered two converts and a German Christian working at a publishing house in the southeastern city of Malatya. The day after Kim was killed, another Turkish evangelist received death threats, according to Allen.
Some observers are cautious about that interpretation, though. "In this case, I don't yet see evidence of a wider organization behind the murder, but there is certainly wider hate," said Mustafa Akyol, senior fellow on Islam and modernity at the Cato Institute. "When certain minorities are demonized by ideological narratives, some extremely fanatic people act on these perceptions."
For now, the APC is withholding judgment and asking questions.
"It is difficult to believe this is a random murder," said Soner Tufan, spokesman for the APC. "But nobody can say it was because of his Christian activities, because we have no proof. Still, we have questions, and we want answers to these questions."
There are other signs of increased pressure on the churches since Brunson's release. The APC is concerned about a wave of visa denials and a dramatic increase in deportations.
The APC report specifically documented 35 foreign Protestants barred from entry—among them 17 Americans and 3 Koreans—affecting over 100 individuals when family members are counted. It's a sharp increase that seems to have followed Brunson's return to the US.
Three foreign pastors were deported from Izmir, the city where Brunson ministered, after Brunson was released. Brunson has been trying to advocate for them and others, and has submitted a list of names to the US Commission on International Religious Freedom (USCIRF), hoping it can intervene.
Blocking foreigners from entry into the country is a way of depriving Christian churches of educated leaders. Turkey strictly regulates religious education in the country, which has led to the closure of the historic Greek Orthodox Halki seminary.
"The service and support of foreign pastors and lay persons [is] crucial," said USCIRF chair Tony Perkins. "The Turkish government should end these expulsions and allow Christians to train and educate their future religious leaders."
While many foreigners have not been given a reason for why their visas were canceled or denied, World Watch Monitor reported that some were informed they, like Brunson, are considered a threat to national security.
"Some foreign Christians think that Turkey is getting worse," Tufan said. With Kim's murder, they have begun to wonder if "being here is taking a risk to die."
Many Christian workers are nonetheless committed to staying in Turkey. Seyfi Genc, a writer for Hristiyan Haber—"Christian News" in Turkish—said the foreign Christians' commitment to the gospel and to Turkey is incredibly moving.
"I know one," Genc said, "who prepared his gravestone—in Turkish!"
Genc attended Kim's memorial service in Istanbul, bearing witness to the man who committed to being a witness for Jesus. Four hundred people attended, Genc reported, half Turks and half Koreans.
In Diyarbakir, where Kim lived, there was another memorial service with about 180 Christian Turks and Koreans. Güvener spoke, reminding those gathered that they should not be surprised to suffer persecution.
"The history of the church is written in blood," Güvener said, "and if we think these events are strange, we are alienated from the life of Christ."
He reminded the Christians that their debt had been paid, but now there is something they owe: "We owe it to Mr. Kim's death for the kingdom and love of God," he preached. "We need to carry on the unfinished task in Diyarbakir and continue to share the good news."
Jayson Casper is Middle East correspondent for Christianity Today .
Have something to add about this? See something we missed? Share your feedback here.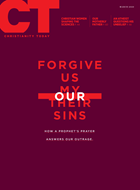 This article is from the March 2020 issue.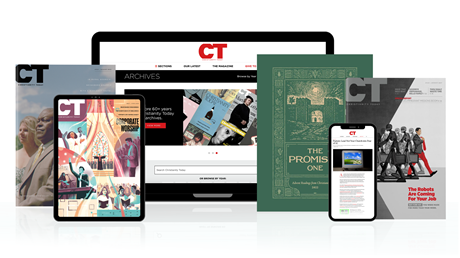 Annual & Monthly subscriptions available.
Print & Digital Issues of CT magazine
Complete access to every article on ChristianityToday.com
Unlimited access to 65+ years of CT's online archives
Member-only special issues
Subscribe
Despite a Murder and Visa Denials, Christians Persevere in Turkey
Despite a Murder and Visa Denials, Christians Persevere in Turkey