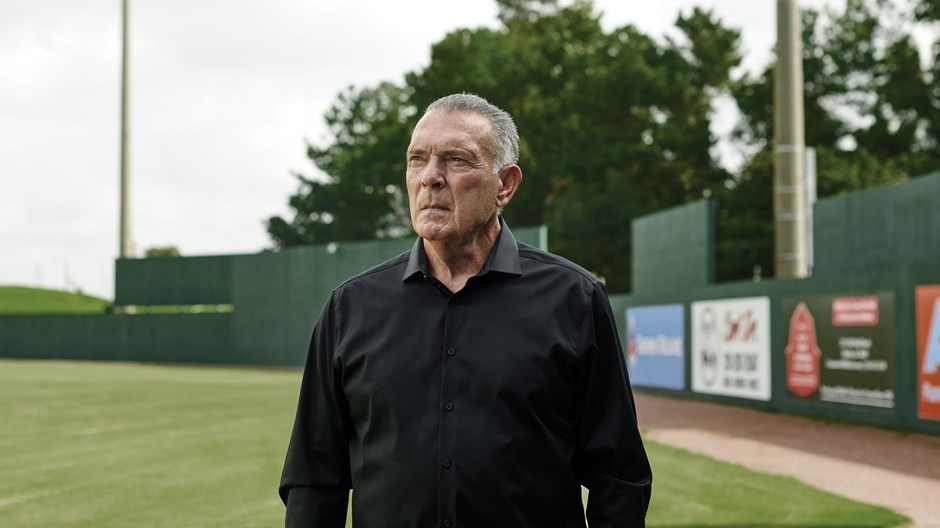 Image: Craig Mulcahy
It was 1975. I stood in the batter's box, awaiting the next pitch.
But this was no ordinary baseball game. It was Game 6 of the World Series. My team, the Boston Red Sox, trailed the Cincinnati Reds by three runs in the eighth inning. And we needed to win this game to stay alive.
As I walked to the plate, I was sweating bullets. With two men on base, I could even the score with a single swing. At the very least, I had to avoid striking out. All these thoughts were running through my head with the count at 2-2 and the pitcher readying his next pitch. It was a fastball, right down the middle. I took a swing, heard the crack of the bat, and watched as the ball flew into the air and sailed over the center-field wall. A home run! I couldn't believe it. As I rounded the bases, I yelled at Pete Rose, the Reds legend, "Don't you wish you were this strong?"
You might imagine that hitting a clutch home run in a crucial World Series contest would be the defining moment of my life. The truth, however, is that I was totally miserable. I was addicted to drugs—I had even used some before the game. I was dealing with deep insecurities. I thought my father didn't love me, yet I couldn't stop seeking his approval. Meanwhile, my marriage was shaky at best, and I was constantly at odds with my managers and coaches.
After my World Series heroics, I spent the next few years bouncing around from team to team until I finally washed out of the big leagues altogether. I was only 32, and my career was over.
Grave Mistakes
Looking to rebound, I returned to my home state of Michigan, where I took cosmetology lessons and opened my own hair salon. I operated the salon for eight years, all while continuing to use drugs. And then the unthinkable happened. A prominent baseball player outed me for having introduced him to cocaine. I still don't know how I escaped a prison sentence.
When my mother saw my name on the news in connection with the story, she was devastated. I think it broke her heart—and in 1989 she committed suicide. On the surface, I blamed my father, believing he should have been able to stop her. But in my heart I blamed myself. My relationship with my mother had grown ever more estranged since the news came out, and we never really talked again before her death. My father died three months later.
Still grief stricken, I moved to Florida to play Senior Professional baseball. My wife and I bought a home in Alturas, Florida, hoping to settle down. But for both of us, the drugs continued to flow. I finally woke up one day and realized I had to stop or else I would die. I told my wife we needed to slow down, but she refused—and filed for divorce as a result. I wish I could tell you that I finally followed through on my resolution to quit drugs, but it wasn't to be. Although I stayed away from cocaine, I continued using other drugs and abusing alcohol.
About a year later I remarried, and almost immediately I realized I had made a grave mistake. The relationship was tumultuous, and it bottomed out in a second divorce. During this time, I met a former major leaguer, Dalton Jones, at a swimming pool in Winter Haven, Florida. He told me about Jesus and explained the difference Jesus could make in a life as troubled as mine. I prayed that day, and I believe Jesus began to work within my heart. Even so, I persisted in using drugs, to the point of losing all hope. Sitting in my home, I was ready to take my own life. I felt like I had tried everything, and I was worthless.
Then the phone rang. It was Bill Lee, a teammate of mine when I played for the Red Sox. He connected me with Ferguson Jenkins, another player with whom I had been close. "Fergie," as we called him, had recently experienced tragedy when he lost his daughter. I couldn't manage to tell him that I was considering suicide, but he could sense that things were serious. Fergie called Sam McDowell, a former pro pitcher who was working with the Baseball Assistance Team, an organization that helps retired ballplayers. Before I knew it, I was in a rehab facility.
Almost as soon as the doors closed behind me, I wanted out. I insisted that I was ready to go home, but the doctors refused to give me my keys. After suffering a panic attack, I was sent to a hospital in Tampa, where I ended up in a room next to a retired pastor. He asked me if I was an alcoholic and a drug addict. And for the first time, I wasn't afraid to answer in the affirmative. I had taken other people to rehab and gotten them help, but I had never admitted to needing help myself.
Over the next few days, the pastor spoke with me about the Bible. He taught me about Jesus and how true healing could happen if I would trust in him. As our conversations continued, I grew in my understanding of what it means to live for Christ every day and to rely on him for forgiveness and strength.
On my way back to Winter Haven, I received a call from a friend, Carl Schilling, a former minor-league player who was also a believer. He wanted to discuss the possibility of starting a ministry that used baseball as a platform. This gave rise to the Diamond Club Ministry, which is dedicated to bringing the good news of Jesus Christ to young people and their families through evangelistic baseball camps and speaking engagements. I've been actively involved in this organization ever since.
Leaning on God
In 1994, I had one final relapse, which plunged me into a sea of guilt and despair. Then I met Tammy, the woman who would eventually become my wife. She reminded me about Jesus and the atonement for sins that he accomplished through his death on the cross. And I believed once more that his blood was sufficient to cover all my transgressions and that we can depend on him for the grace we need to overcome the strongholds of addiction or any other habitual sin.
This is a truth I would need to relearn again and again as I struggled with different aspects of marriage and family life. When I married Tammy, I also adopted her son, Chris, who was 12 years old at the time. Even though they loved and included me, I was extremely jealous of the relationship Tammy and Chris shared, and I often took my anger out on Chris in the form of verbal abuse. On one occasion, Tammy was on the verge of leaving.
But even as my behavior made everyone miserable, Chris and Tammy showed me the love of Christ. As a teenager, Chris would sit next to me and pray. And Tammy and I learned how to communicate and stay committed to one another. She learned to lean on God for strength and taught me to do the same. We spent hours praying together and seeking God for healing and restoration. We've now been married for 26 years, and I've been clean the entire time.
Today, I share this story across the nation because I want others to know there is hope! There is a way out of the deadly seduction of abusing drugs. There is a way out of the anger and anguish that life can bring. Not only does Jesus Christ offer the way out, but he also offers the way in to a life more joyful and abundant than anyone could imagine. Truly, our God is an awesome God.
Bernie Carbo played Major League Baseball from 1969 to 1980. He is the co-founder of Diamond Club Ministry.
Have something to add about this? See something we missed? Share your feedback here.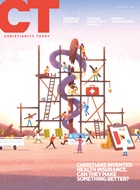 This article is from the November 2020 issue.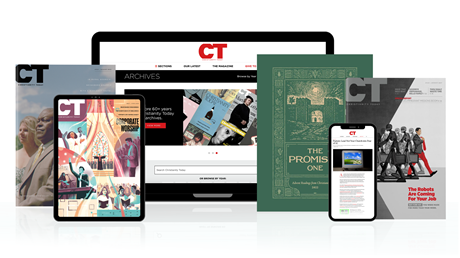 Annual & Monthly subscriptions available.
Print & Digital Issues of CT magazine
Complete access to every article on ChristianityToday.com
Unlimited access to 65+ years of CT's online archives
Member-only special issues
Subscribe
I Was a World Series Hero on the Brink of Suicide
I Was a World Series Hero on the Brink of Suicide