La polarització és com tenir dos potents imants col·locats al llarg del nostre espectre ideològic. Fa que ens separem i alhora també que ens agrupem en tribus. Ens costa trencar amb el magnetisme que ens proporciona la seguretat d'estar amb persones d'idees afins, que reforcen les nostres conviccions. Per lluitar en contra d'aquesta tendència, ens haurem d'esforçar per apropar-nos als altres.
Per aquesta raó, l'Associació Nacional d'Evangèlics (sigles en anglès: NAE) i World Relief han publicat una breu declaració de penediment, renovació i determinació. Es basa en el document de la NAE Per la salut de la Nació, una crida evangèlica a la responsabilitat civil i una guia per al lideratge públic.
La declaració se centra en vuit qüestions generals d'importància moral que tenen les seves arrels en conviccions bíbliques: la protecció de la llibertat religiosa, la salvaguarda i inviolabilitat de la vida, l'enfortiment de les famílies, la justícia per als pobres i vulnerables, la preservació dels drets humans, la justícia racial, limitació de la violència, i cura de la creació de Déu.
Aquestes qüestions no esgoten les preocupacions de la fe o del govern, però il·lustren un ventall de compromisos en els quals el poble evangèlic pot participar activament de forma comunitària.
Ens trobem en un moment en el qual la fe evangèlica està sent definida per molts de manera estreta i errònia, amb greus conseqüències a llarg termini per al nostre testimoni de l'evangeli. Volem presentar una declaració de la nostra identitat, molt pensada, humilment i bíblicament fonamentada que, preguem, funcioni com un llum encès dalt d'un turó que el món pot veure, per a la glòria del nostre Pare en el cel (Mateu 5, 14-16).
Aquests valors bíblics ens uneixen a través de les divisions denominacionals, geogràfiques, ètniques i partidistes. Massa gent, especialment gent jove i gent de color, s'ha sentit alienada per la imatge pública del cristianisme evangèlic en els darrers anys, i amb raó poden preguntar-se si hi ha lloc per a ells dins l'evangelicalisme. Tenim una oportunitat per refermar amb convicció i claredat que la nostra tradició es basa en la fidelitat a Jesucrist i els valors del seu regne.
En sumar esforços al voltant d'aquests principis, també mostrarem als de fora de l'església que l'evangelicalisme no es defineix per la política. Més aviat, el que ens motiva és l'amor de Déu i l'amor pel nostre proïsme.
Convidem els cristians a unir-se a nosaltres afirmant aquesta declaració. Ara és el moment de promoure un compromís cívic que sigui fidel, evangèlic i amb una agenda bíblicament equilibrada en tant que volem apostar per la crida a actuar amb justícia, estimar la misericòrdia i caminar humilment amb el nostre Déu.
Walter Kim és president de l'Associació Nacional d'Evangèlics.
Speaking Out és una columna d'opinió de Cristianity Today que (a diferència de l'editorial) no representa necessàriament l'opinió de la publicació.
Traduït per Xavier Memba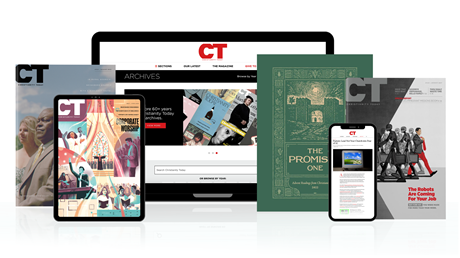 Annual & Monthly subscriptions available.
Print & Digital Issues of CT magazine
Complete access to every article on ChristianityToday.com
Unlimited access to 65+ years of CT's online archives
Member-only special issues
Subscribe
El testimoni evangèlic està en perill. Ens cal penediment i renovació.
El testimoni evangèlic està en perill. Ens cal ...