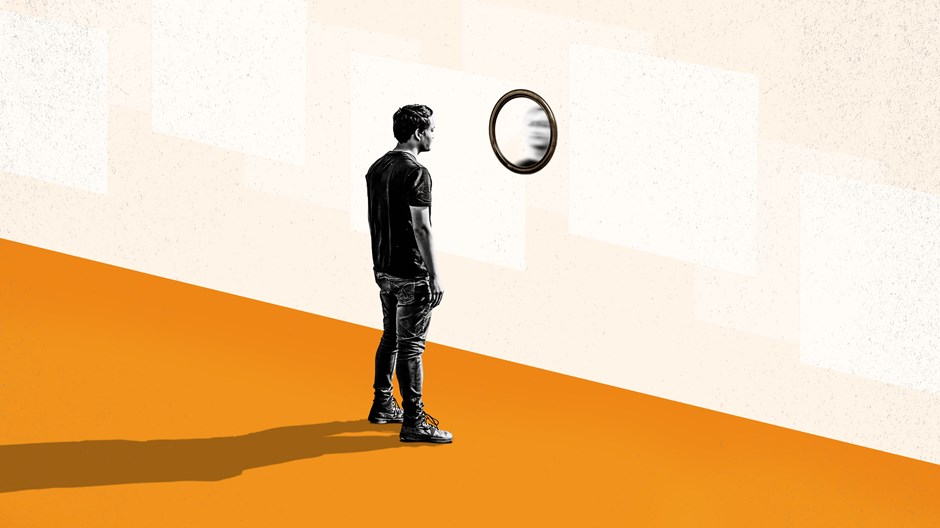 Image: Illustration by Rick Szuecs / Source images: Kushal Medhi / Unsplash
Brené Brown, al aparecer en el Super Soul Sunday de Oprah Winfrey, declaró: "Creo que la vergüenza es letal; creo que la vergüenza es destructiva. Y creo que estamos nadando profundamente en ella". Su TED talk "Listening to Shame" ["Escuchando a la vergüenza"]recibió más de 14 millones de visitas. En ella, advierte cómo la vergüenza es el duende que se ríe de nosotros y repite constantemente dos frases en nuestra mente: "Nunca serás lo suficientemente bueno" o "¿Quién te crees que eres?".
Esta metáfora presenta la vergüenza como una trampa repetitiva: las experiencias recurrentes de vergüenza destruyen nuestra autoestima, y la baja autoestima nos predispone a experimentar vergüenza. Este círculo vicioso termina por salirse de control, conduciendo a patrones de comportamiento adictivos y destructivos. Para Brown, la vergüenza es una emoción perniciosa sin ningún propósito constructivo y, por lo tanto, debemos renunciar a su uso y desarrollar resiliencia a todas las formas de vergüenza.
El deseo de eliminar la vergüenza de nuestra experiencia cotidiana parece razonable, pero hacerlo paraliza nuestra capacidad de ser personas morales. Las emociones morales se entrelazan firmemente; no vienen por separado. Por lo tanto, como escribe Krista Thomason, "no podemos deshacernos de una emoción 'como lo es la vergüenza' sin 'desfigurar' el resto".
Además, eliminar la vergüenza fomenta principalmente la desvergüenza. Como Daniel Henninger escribió en The Wall Street Journal poco después de las acusaciones contra Harvey Weinstein, Charlie Rose y Al Franken: "Sus actos revelan un colapso de la autocontención. Esto, a su vez, sugiere una evaporación más amplia de la conciencia, la sensación de que hacer algo está mal... Así que cuando uno se pregunta cómo estos hombres pudieron comportarse tan burda y monstruosamente, una respuesta es que ... no... tienen... vergüenza".
Henninger advierte que no debemos engañarnos a nosotros mismos pensando que estos hombres son casos atípicos, o anomalías. Más bien, son el producto de una "cultura que ha eliminado la vergüenza y los límites conductuales". Las Escrituras también afirman la necesidad de la vergüenza y se pronuncian contra la desvergüenza. Los profetas condenan a Israel por su entumecimiento espiritual y su incapacidad de sonrojarse por su conducta detestable (Jer. 3:3; 6:15; Sof. 3:5). Pablo también hace que los corintios se avergüencen por su apatía moral y por no afligirse de su pecado (1 Cor. 5:2; 15:34).
Sin duda, la vergüenza puede ser tóxica, pero no tiene que ser así. Debemos hacer una distinción entre la vergüenza mundana y la piadosa. Con la vergüenza piadosa, nuestras conciencias son cauterizadas por valores calibrados según el estándar de Dios y no según los estándares del mundo. La vergüenza piadosa se relaciona fundamentalmente con el bien y el mal desde la perspectiva de Dios, y está atada a la belleza y la santidad de Dios. La vergüenza piadosa guía nuestras decisiones futuras, impidiéndonos hacer cualquier cosa que pueda traer deshonra a Dios, a la iglesia, a los demás y a nosotros mismos.
Nos recuerda nuestra responsabilidad de acoger a los que están en la fe como hermanos y hermanas, independientemente de su origen socioeconómico, migratorio o racial, porque los muros que nos dividen han sido destruidos por la sangre de Jesucristo (Ef. 2:14; Flm. 1:16). Nos apremia a respetar la dignidad de todas las personas, porque todos somos creados a imagen de Dios (Gén. 1:26–27).
La vergüenza piadosa también evalúa nuestros pensamientos, acciones e inacciones con una mente no conformada al mundo, sino transformada por el evangelio (Rom. 12:1–2). Condena nuestro egocentrismo y nuestra indiferencia hacia la persecución y el sufrimiento soportado por otros, porque cada parte del cuerpo de Cristo sufre cuando una de las partes sufre (1 Cor.12:26). La vergüenza piadosa reprueba que vacilemos en unirnos al lamento de los que sufren injusticia racial, llamándonos a "llorar con los que lloran" (Rom. 12:15). Reprende nuestra disposición a humillar a otros en línea cuando nuestros mordaces mensajes de twitter apuntan a nuestra propia "virtud" en lugar de buscar el bien genuino de los demás.
La reprensión que viene con la vergüenza piadosa es inquietante y dolorosa; sin embargo, rinde frutos de justicia a los que se someten a su entrenamiento (Heb. 12:11). La reprensión que viene con la vergüenza piadosa socava la autoestima injustificada en favor de la madurez cristiana.
La vergüenza mundana destruye, pero la vergüenza piadosa restaura. La vergüenza piadosa muestra que hemos contristado al Espíritu Santo, pero también nos asegura que hallaremos gracia (Heb. 4:16). La vergüenza piadosa surge de un verdadero conocimiento de lo que Dios demanda de nosotros, y de su misericordia. En respuesta a "Nunca serás lo suficientemente bueno", la vergüenza piadosa está de acuerdo en que nunca seremos lo suficientemente buenos en nosotros mismos, pero que somos más que suficientes por causa de Cristo (2 Cor. 5:21).
En respuesta a "¿Quién te crees que eres?", la vergüenza piadosa nos acusa como pecadores, pero luego confirma que somos hijos y herederos de Dios a causa de nuestra unión con Cristo (Rom. 8:17). La vergüenza piadosa no contradice el honor que Dios desea para sus hijos. Al igual que con el hijo pródigo cuando volvió en sí (Lucas 15:17), la vergüenza piadosa castiga, reprende para contrición, arrepentimiento y humildad, y luego nos guía a volver al abrazo misericordioso de nuestro Padre: a nuestro perdón seguro, nuestro yo reformado, nuestras relaciones restauradas y nuestro derecho al honor recuperado. La vergüenza piadosa es la vergüenza que necesitamos para caminar dignos de nuestro llamamiento como hijos de Dios.
Te-Li Lau es profesor asociado en Trinity Evangelical Divinity School y autor de Defending Shame: Its Formative Power in Paul's Letters.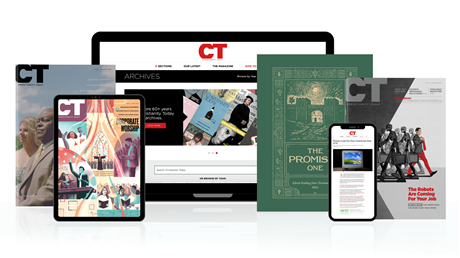 Subscribe to Christianity Today and get access to this article plus 65+ years of archives.
Home delivery of CT magazine
Complete access to articles on ChristianityToday.com
Over 120 years of magazine archives plus full access to all of CT's online archives
Subscribe Now
El poder moldeador de la vergüenza
El poder moldeador de la vergüenza