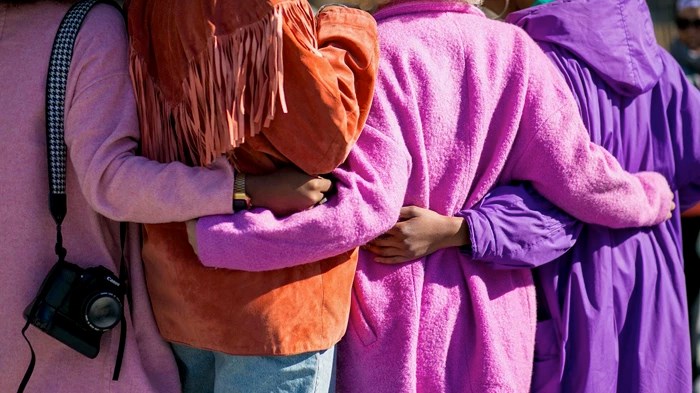 La pandemia de la COVID-19 no solo ha puesto a prueba la resiliencia y la fe personal de muchas personas, sino que ha llevado a muchas al límite. Una de las formas en que la investigación ha encontrado que la iglesia es una fuente poderosa de resiliencia es a través de la comunidad. Sin embargo, debido a la COVID-19, justo cuando más hemos necesitado a la comunidad, más difícil nos ha sido experimentarla. Esto no solo ha afectado la salud mental de las personas, sino también su salud espiritual. Aquí hay algunas verdades espirituales que es importante recordar, de acuerdo con las Escrituras y la ciencia, para cultivar la resiliencia a medida que continuamos navegando por la adversidad de la COVID-19.
No intente hacer esto solo
Todos necesitamos comunidad. Dios nos dio el regalo de su iglesia por una razón. De hecho, la ciencia confirma esto: en un estudio que realicé con colegas después de las inundaciones del 2015 en Carolina del Sur, descubrimos que las personas que tenían apoyo espiritual positivo tenían más probabilidades de demostrar resistencia a los desastres. Cuando tratamos de hacerlo todo por nuestra cuenta y buscamos dar la impresión de que todo está bien, nos cerramos a los dones que Dios quiere darnos a través de los demás. Cuando buscamos una comunidad espiritual, podemos experimentar la presencia, la provisión y el amor de Dios de una manera tangible. Podemos elegir entre permitir que el dolor nos aísle de los demás o nos una.
Acepte aquello sobre lo que tiene control y lo que no
En otro estudio que dirigí después del huracán Katrina, encontramos que las personas que demostraron altos niveles de «entrega espiritual» tendían a recuperarse mejor. Esto no tenía sentido para mí en ese momento; la idea de «rendirse» parecía demasiado pasiva para ser una respuesta eficaz. Pero ahora mis propias experiencias de desastre me han demostrado cuán poderosa es esta idea. Cuando realmente entendemos y aceptamos aquello sobre lo que tenemos control y lo que no, estamos demostrando una obediencia voluntaria a Dios.
Busque un significado positivo en su pérdida
Desastres como la presente pandemia nos llevan a hacernos preguntas difíciles, tales como por qué suceden cosas malas. En entrevistas con sobrevivientes de desastres, mis colegas y yo hemos descubierto que dos personas que atraviesan el mismo tipo de pérdida pueden interpretar sus experiencias de manera muy diferente. Uno puede creer que Dios lo está castigando, mientras que el otro cree que Dios lo salvó. Nuestra investigación encontró que la persona que atribuye un significado negativo probablemente tendrá más dificultades que la persona que atribuye un significado positivo a su pérdida. Encontrar significado a nuestra pérdida nos permite seguir adelante.
Confíe en que Dios puede redimir su dolor
Cuando se encuentra en medio de una situación difícil, puede parecer que nada bueno podría salir del dolor que está experimentando. Pero el fundamento de nuestra fe es la promesa de que Dios finalmente redimirá todas las cosas, y Él a menudo nos ofrece muestras de esto aquí en la tierra.
En otro estudio que hicimos con sobrevivientes de desastres, descubrimos que poder confiar en Dios en medio de las dificultades conducía a resultados espirituales positivos. Cuando estaba ayudando a sobrevivientes de violencia de género en la República Democrática del Congo, supe de un grupo de personas cuyas casas habían sido destruidas por un volcán. Regresaron al área y construyeron casas nuevas con la ceniza y la roca de lava que quedaron tras la erupción. Esta fue una imagen conmovedora de cómo Dios puede incluso usar nuestro quebrantamiento para ayudarnos a volver a juntar las piezas de nuestras vidas.
Kent Annan es director de Liderazgo Humanitario y Desastres en Wheaton College, donde dirige un programa de maestría como parte del Humanitarian Disaster Institute. Jamie Aten es el fundador y director ejecutivo del Humanitarian Disaster Institute y Blanchard Chair of Humanitarian and Disaster Leadership en Wheaton College.
Los estudiantes del programa de Maestría en Liderazgo Humanitario en Desastres de Wheaton College dedican tiempo a explorar temas de trauma y resiliencia. Para obtener más información, visite nuestro sitio web.
The Better Samaritan es parte del Blog Forum de CT. Apoya el trabajo de CT. Suscríbete y obtén un año gratis. Las opiniones del bloguero no necesariamente reflejan las de Christianity Today.
Traducción por Sergio Salazar
Edición en español por Livia Giselle Seidel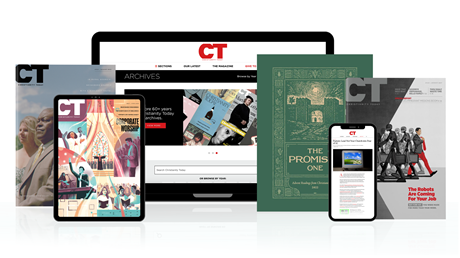 Annual & Monthly subscriptions available.
Print & Digital Issues of CT magazine
Complete access to every article on ChristianityToday.com
Unlimited access to 65+ years of CT's online archives
Member-only special issues
Subscribe
Cuatro verdades espirituales probadas por la ciencia para desarrollar resiliencia
Cuatro verdades espirituales probadas por la ...