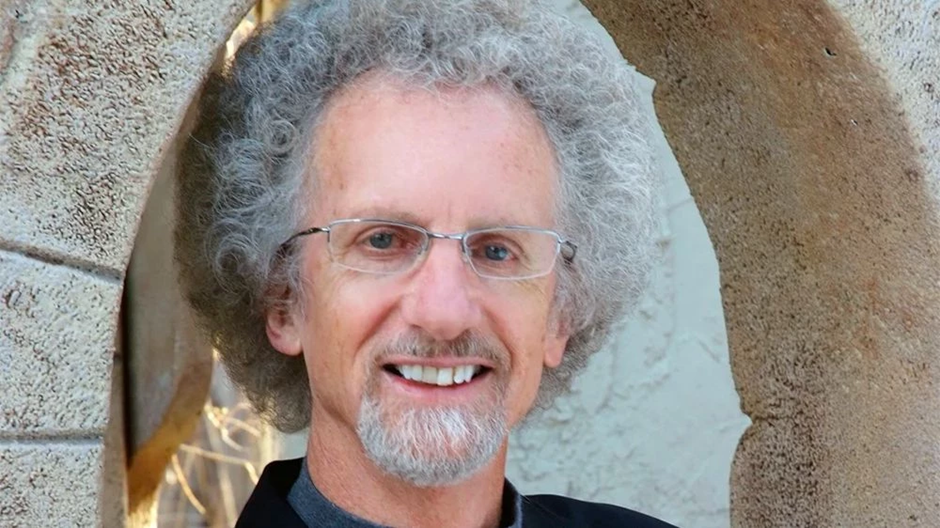 Image: Randal Olsson / via Religion News Service
Cuando se mudó por primera vez a las Montañas Rocallosas a principios de la década de 1990, Philip Yancey, conferencista y autor de éxitos editoriales, se propuso el objetivo de escalar las 58 cimas de Colorado que superan los cuatro mil metros de altura.
Ahora, con 71 años, Yancey ha cumplido ese objetivo. Él y su esposa, Janet, siguen disfrutando el senderismo y el alpinismo. Pero su enfoque ha cambiado.
«Hemos pasado de intentar alcanzar las cumbres a disfrutar de las flores silvestres que hay en el camino», dijo Yancey. «Quizá eso sea parte del proceso de madurar».
Muchos tal vez conozcan a Yancey por su famoso libro de 1997 What's So Amazing About Grace [publicado en español como Gracia divina vs. condena humana], una mirada a las enseñanzas cristianas sobre el perdón y sobre cómo la gracia se manifiesta en la vida de las personas. Se acaba de publicar un nuevo plan de estudio bíblico basado en el libro (con videos en inglés), con una actualización de las historias y una serie de charlas de Yancey. Una nueva autobiografía de Yancey, titulada Where the Light Fell [Donde cayó la luz], está programada para publicación en otoño de este año.
Los libros de Yancey, que incluyen Dónde está Dios cuando duele, El Jesús que nunca conocí, Una iglesia, ¿para qué?: Mi peregrinaje personal y Encuentre a Dios en lugares inesperados, han vendido millones de copias desde 1970, atrayendo a los lectores hacia sus profundas reflexiones acerca de la vida cristiana. Dichas reflexiones abarcan su largo proceso de crecimiento espiritual, tras haber crecido en una iglesia fundamentalista cerca de Atlanta que solo aceptaba la versión King James de la Biblia [para los lectores hispanohablantes sería algo similar a la versión Reina Valera más tradicional], y que a menudo veía el mundo exterior con miedo.
Casi veinticinco años después de que se publicara por primera vez Gracia divina vs. condena humana, su mensaje sigue siendo relevante, dijo Yancey.
«Todos hemos entendido que, si hay un momento para el mensaje de la gracia, ese momento es ahora», dijo. «Estamos en un país muy dividido, y la iglesia no ha sido de ayuda en todo esto».
El escritor Bob Smietana, de Religion News Service, habló recientemente con Yancey a través de Zoom. Esta entrevista se ha editado por motivos de longitud y claridad.
¿En qué piensa usted que se está equivocando ahora mismo la gente con respecto a la gracia?
En el libro utilicé el término »falta de gracia». A mí me parece que la «falta de gracia» siempre está presente de formas distintas. Cuando era pequeño, en la iglesia en la que crecí, fundamentalista, rígida, legalista y en la que todo era azufre del fuego del infierno, la falta de gracia consistía más que nada en la conducta. Teníamos todas esas reglas: no ir a piscinas mixtas, no ir a jugar a los bolos, no ir a bailar, no ir al cine… todo eso. Era una forma de ausencia de gracia con la que me encontré en la adolescencia y la infancia.
Y después cambió. Ahora tiene un cariz político, donde la falta de gracia está dirigida más bien hacia cómo tratas a la gente que no está de acuerdo contigo. Porque la política es un deporte de contrincantes. Y en cuanto te involucras, la tentación es jugar a los juegos de poder.
¿Qué piensa usted que impide que la gente crea en la gracia, y que se la ofrezca a los demás?
Sigo volviendo a la palabra «miedo». En el movimiento evangélico en el que crecí estaba el miedo al infierno, por supuesto. Y miedo al mundo. Y después, miedo a que fuera elegido un presidente católico, y a John Kennedy, y miedo a la serie Dejados atrás, miedo a los homosexuales, miedo al humanismo secular, miedo al comunismo.
Sin embargo, seguimos viviendo en esa especie de entorno basado en el miedo. Me parece que es una especie de error trágico de nuestro movimiento.
¿Qué le sorprende a usted en estos días?
A menudo me acuerdo del sentido del humor de Dios. Teníamos un comedero para pájaros en el exterior de nuestra casa y alrededor de él se desarrolló todo un ecosistema. Las leyes de la naturaleza son bastante sólidas. Se reducen a esto: los animales grandes se comen a los pequeños. Sin embargo, en nuestro comedero había dos excepciones a esta regla: una mofeta [zorrillo] y un puercoespín.
Cuando observas a estos animales, notas que son realmente hermosos, son impresionantes obras de arte. Pero también son bastante cómicos. Me encanta ese aspecto de Dios. Nunca había pensado que Dios tuviera sentido del humor, pero sin duda el mundo animal lo muestra.
Si pudiera hablar a los líderes evangélicos ahora mismo o a los feligreses que están en las bancas de la iglesia, ¿qué les diría?
Volvería al precioso discurso en el libro de Juan en los capítulos 13 al 17, que son las últimas horas de Jesús con sus discípulos. Ahí, Jesús les explica todo de nuevo. Y hasta este punto ellos aún no han demostrado nada. De hecho, han demostrado que no se puede confiar en ellos. Y entonces, ¿qué hizo él? Les lavó los pies. Y les dijo que esa debía ser su actitud con el mundo. Ustedes son siervos, no líderes. Después les dijo que se les debía conocer por su amor. Y por su unidad. Estas tres cosas.
No obstante, a menudo la iglesia parece estar más interesada en «limpiar» la sociedad, en regresar al prístino Estados Unidos de los años cincuenta. Ese es el mito que tenemos: que estamos haciendo que nuestro país vuelva a ser puro, que lo estamos limpiando.
Jesús vivió bajo el Imperio romano, Pablo vivió bajo el Imperio romano, que moralmente era muchísimo peor que cualquier cosa que esté sucediendo en los Estados Unidos. Ellos no dijeron una palabra acerca de limpiar el Imperio romano, ni una palabra. Simplemente lo ignoraron.
Entonces, ¿por qué estamos aquí? Estamos aquí para formar la clase de comunidad que hace que la gente diga: «Oh, eso era lo que Dios tenía en mente». Estamos aquí para formar asentamientos pioneros del reino de Dios, como propone N. T. Wright. Se trata de demostrarle al mundo de qué se trata todo este experimento del ser humano.
Recordemos por qué estamos aquí. Nosotros amamos a las personas, les servimos y les mostramos por qué el camino de Dios es mejor. Concentrémonos en eso en vez de intentar derribar, rechazar o denigrar a las personas de una u otra manera. Estamos aquí para traer placer a Dios, y creo que lo logramos al vivir del modo en que el Hijo de Dios nos enseñó a hacerlo mientras estaba en la tierra.
Traducción por Noa Alarcón
Edición en español por Sofía Castillo y Livia Giselle Seidel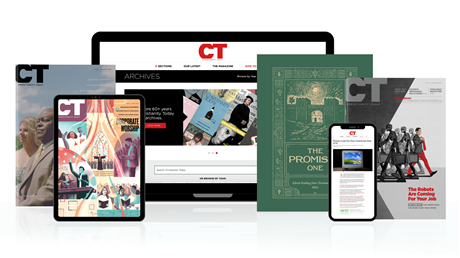 Subscribe to Christianity Today and get access to this article plus 65+ years of archives.
Home delivery of CT magazine
Complete access to articles on ChristianityToday.com
Over 120 years of magazine archives plus full access to all of CT's online archives
Subscribe Now
Philip Yancey: Seguimos viviendo con miedo, seguimos necesitando la sublime gracia
Philip Yancey: Seguimos viviendo con miedo, ...