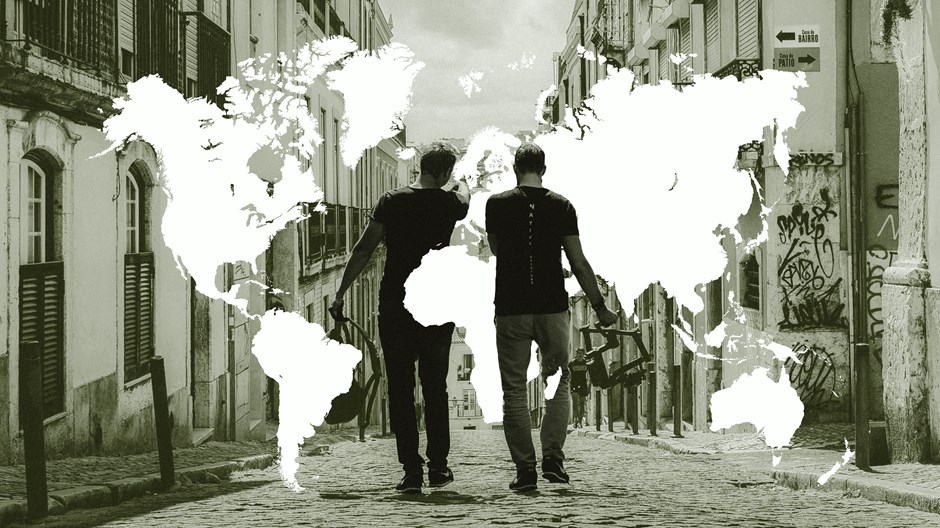 Image: Bas Masseus / Pexels / Edits by Rick Szuecs
NRSV update will be more egalitarian
The mainline Protestant National Council of Churches (NCC) announced that an updated edition of the New Revised Standard Version of the Bible will be released in May 2022. It is the first update since 1989. A team of about 50 scholars has spent four years incorporating advances in textual scholarship and reviewing the rendering of the translation. The new version will be "as free as possible from the gender bias inherent in the English language," according to the NCC, with changes made "on the basis of accuracy, clarity, euphony, and current English usage."
Minister replaces Confederate leader on street sign
Montgomery, Alabama, the first capital of the Confederacy during the Civil War, has renamed a street to honor civil rights lawyer and Church of Christ preacher Fred D. Gray. The street was previously named for rebellion leader Jefferson Davis. Gray, who grew up on that street, was baptized at age eight and started preaching at 12. He became a lawyer to combat segregation and represented Claudette Colvin and Rosa Parks when they refused to change seats on a city bus to comply with the law separating races. Gray was one of a small group of Black Christians who organized a boycott and picked a young minister named Martin Luther King Jr. to serve as spokesman, launching the modern civil rights movement.
Network will promote Christian women
Evi Rodemann, a German theologian with the Lausanne Movement and the European Youth Ministry Network, launched an organization to promote women as Christian conference and event speakers. Speakerinnen Platform started in September with 100 women and 60 organizations in German-speaking countries. Rodemann also began a mentorship program in cooperation with Campus for Christ Germany. Rodemann said too many conference organizers complained they couldn't find female speakers, and many gifted women struggled to find speaking opportunities. The British have a similar group called Project 3:28, named for Galatians 3:28.
Artist defends right to paint Jesus
An artist who paints pictures of Jesus was subject to a parliamentary inquiry and faced the possible loss of his job as a high school headmaster after complaints from the Greek Orthodox church. George Gavriel's work contrasts the humility of Jesus, often shown riding a donkey or standing with the poor and oppressed, with the wealth and power of political and religious leaders. In a written complaint, Orthodox officials said his depictions of Christ as a soccer fan, in a refugee camp, and receiving a vaccine were "obscene." After a public outcry over freedom of expression, the inquiry was dropped and Gavriel was allowed to keep his job.
Evangelicals now largest religious group
Evangelicals have bypassed Catholics as the largest religious group in Honduras. According to a new survey, evangelicals now make up 43 percent of the population. The Roman Catholic Church is officially recognized by the Honduran government, but the Catholic share of the population has dropped from about 97 percent in 1970 to about 38 percent today. It is one of only two countries in Latin America where Catholics are less than half the population. The other is Uruguay, where more than a third of people claim no religious affiliation.
Church leaders deny fraud
Twelve former leaders of the Association of Pentecostal Churches of Rwanda claim an audit that found they misused five billion Rwandan francs (the equivalent of about $5 million) is illegitimate because the investigator did not meet with them in person. They say they did not misappropriate church funds, but prosecutors claim they embezzled money meant to buy cows for the poor, among other things. Jean Sibomana, the bishop accused of spearheading the fraud, said, "It is just laughable how someone can file a case against you because you didn't walk the cows to the church headquarters." The association, which had more than two million members, has struggled with successive allegations of serious mismangagement since a change of leadership in 2013.
Bible removed from app store
People with iPhones in China can no longer download the Olive Tree Bible app after Apple removed it from the Chinese app store at the request of authorities. The Bible software maker in the US was told it would have to file special permits to comply with rules regarding "book or magazine content," which seem to specifically target religious literature. A Qur'an app was also removed, as was Amazon's audiobook service Audible. Those who have already downloaded the programs can continue to use them but cannot get updates. According to the human rights group Amnesty International, Apple has consistently consented to China's censorship demands.
Pastor killed by junta soldiers
Myanmar soldiers shot and killed a Baptist pastor and then cut off one of his fingers, apparently to remove his wedding ring, during attacks on Thantlang, a town in the northwestern Chin State. Cung Biak Hum, 31, was trying to put out a fire at a church member's home when he was killed. The regional Baptist association condemned the military, which took power in a coup in February, for the "barbarous" attack. Human rights groups and media have documented 20 instances of junta fighters targeting Christians.
Idol destruction prompts police investigation
A Pentecostal pastor was investigated for sacrilege after neighbors reported he demolished the statue of the Hindu god Hanuman. Footage circulated on social media showing Rajesh Goundar, pastor of El-Shaddai Assemblies of God Church, destroying the idol. In Fiji, the crime of sacrilege carries a maximum penalty of 14 years in prison. Goundar told police that he did not break the law, however, because he had permission from the homeowner. The owner told local media she requested the pastor remove the god.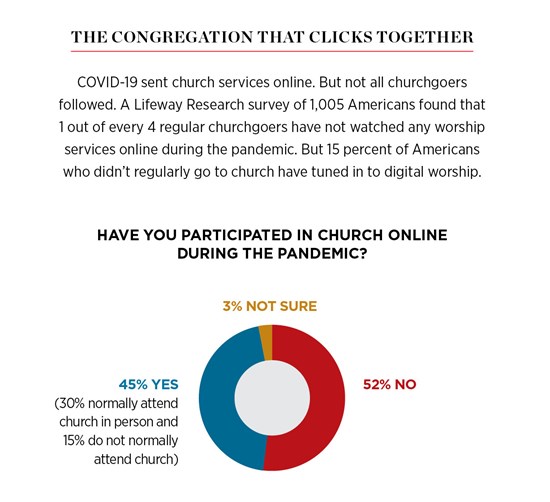 Have something to add about this? See something we missed? Share your feedback here.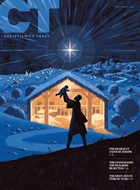 This article is from the December 2021 issue.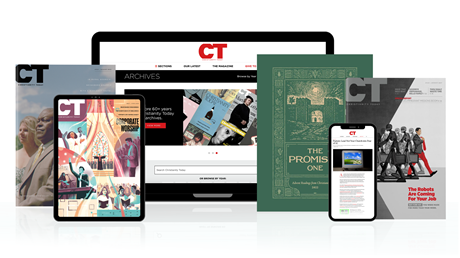 Annual & Monthly subscriptions available.
Print & Digital Issues of CT magazine
Complete access to every article on ChristianityToday.com
Unlimited access to 65+ years of CT's online archives
Member-only special issues
Subscribe
Gleanings: December 2021
Gleanings: December 2021