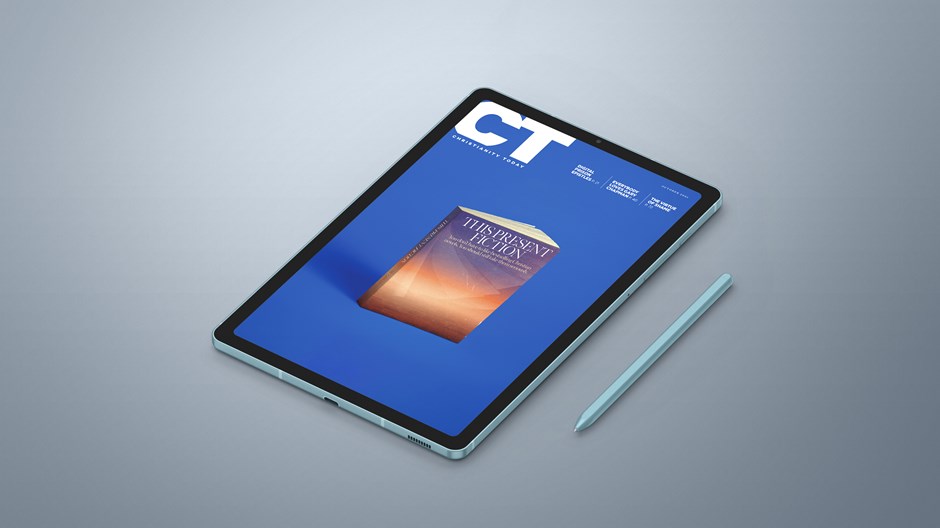 Image: Envato
Just as Peretti's small-towners sensed cosmic strife over their heads and treated school-board disputes as holy war, evangelicals have used the same lens to overspiritualize politics. Compromise is a virtue. Instead, our culture warriors have grown absolutist. Those who resist their agenda are seen as less than human. They are demonized, and compromise is viewed as a sin.
Tom Griffith
Beverly, MA
As a 28-year-old new-age Jew who was living in Tucson at the time, I was given [This Present Darkness] to read on a flight to visit family in December of 1989. This was one of the last bricks that, I believe, God used to tear down the walls of my heart. One month later, I trusted Jesus to be my Lord and Savior. My life was never the same. That book helped me to understand the spiritual battle around me. Satan did not want this "Jewish" girl to be saved, and I became very aware of that in the battles I faced after my salvation experience. I learned how to pray in Jesus' name against the Devil and his schemes, without giving the spiritual darkness too much credit, knowing that God is over everything.
Bete Primm
La Vergne, TN
Thanks to Daniel Silliman for drawing attention to how evangelical fiction does what all literature does: speak to readers' imaginations and form people into communities. This aligns the value of fiction that reinforces and helps understand evangelical identity with the much wider field of literature that helps us better imagine how to love God and neighbor while being good stewards of creation.
Curtis Gruenler
West Olive, MI
Where Billy Graham Is Remembered
I believe you guys missed one of the roads: The Billy Graham Parkway is a major road in Charlotte, NC.
@samueltyson (Twitter)
I was once incarcerated in a federal prison. I had the privilege of using the federal email system. It was great to receive quick notes relatively fast when something was happening at home, like when my granddaughter was born and my father was dying and my son was waiting for a kidney transplant. However, email costs money, and I often had to wait in line to use a computer with a missing key on the keyboard. But it was snail mail that made my day extra special. I loved being able to read them in the semiprivacy of my cell. I have also seen the dark side of snail mail. I have seen the effects of fellow residents who had received mail dipped in K2 and smoked it in the showers stalls. I had cards rejected because they weren't sent in white envelopes. My hope is that technology can help in a different way. What if they could pass letters through a scanner to detect chemicals and then forward the clean letters to the residents? We should not punish everyone for the sins of a few.
Bryan Erbst
Stratford, WI
Russell Moore's comments about Baptists doing better when out of power than with power is, of course, true of the Christian church, which did better in the first few centuries than once Constantine made Christianity the religion of the Empire. Christianity—the "church"—needs to stand outside and be able to shout, "Enough!" and "Stop" when the secular powers go astray.
John A. Johnson
Tucson, AZ
It has always interested me that Luke has two sibling rivalry stories: Mary and Martha and the parable of the Prodigal Son. In both, the one who is conventionally dutiful becomes resentful and appeals not to the sibling who has failed to be dutiful but to a third person. Both stories are unique to Luke. I always wondered if a bit of autobiography sneaked in. We will never know.
Patricia Hunt
Staunton, VA
Having had a solid Reformational theological education in a thoroughly "sola scriptura" institution in Australia, I wonder whether both authors may have given more emphasis to applying biblical and theological insights to the various social and cultural contexts. I'm reminded of the challenge Jesus gave to the religious leaders in Matthew 16:3, where they were skilled at understanding weather patterns but poor in interpreting "the signs of the times."
Neville Carr
Melbourne, Australia
The value of tragedy is found in redemption. It's the foundation of all of our stories.
William Pritchard (Facebook)
Correction: English poet W. H. Auden, mentioned in October's review "Have We No Shame?" on page 72, did not become an American citizen until 1946.
Have something to add about this? See something we missed? Share your feedback here.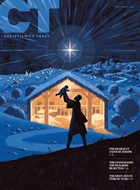 This article is from the December 2021 issue.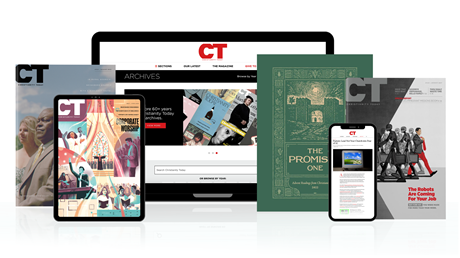 Annual & Monthly subscriptions available.
Print & Digital Issues of CT magazine
Complete access to every article on ChristianityToday.com
Unlimited access to 65+ years of CT's online archives
Member-only special issues
Subscribe
Reply All
Reply All