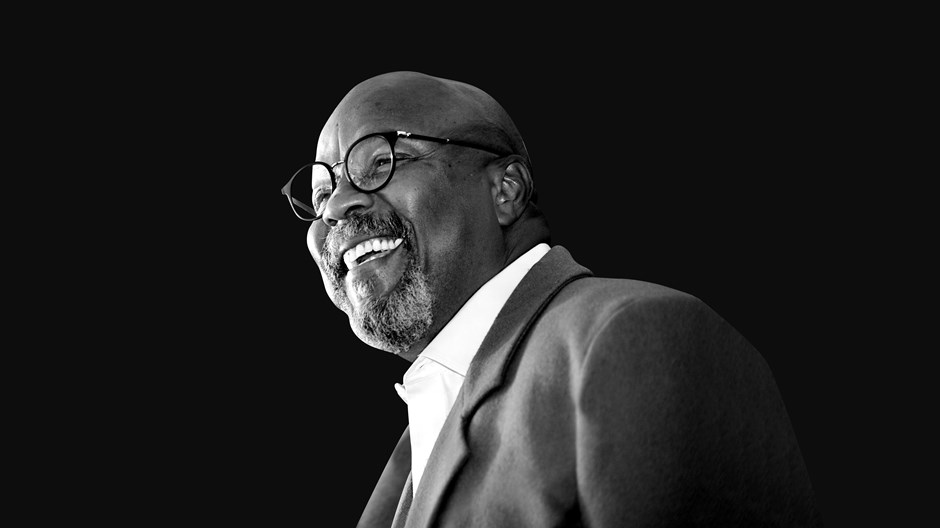 Image: Courtesy of Andrea Ortiz / Edits by Christianity Today
El cantante panameño de música cristiana Jaime Murrell, quien ayudó a América Latina a adorar a Dios con música que reflejaba la diversidad de la cultura y la historia de la región, murió por COVID-19 el 4 de febrero pasado a los 71 años.
Murrell, junto con el cantante estadounidense Marcos Witt y otros líderes de adoración pioneros en Venezuela, México y Brasil, introdujo estilos e influencias caribeñas en la música cristiana. Su álbum Prometo amarte, lanzado en el año 2000, fue nominado a los premios Dove como mejor álbum en español en 2001. También contribuyó en el álbum La Oración de Jabés, que fue nominado para el mismo premio en 2003. Hasta la fecha, la música de Murrell se sigue cantando en iglesias de toda América Latina.
"Jaime Murrell era un ministro cuyo objetivo era exaltar el nombre de Dios", afirmó César Forero, pastor del Centro de Restauración Familiar Nueva Vida de la ciudad de Panamá, quien conoció a Murrell en la década de 1990. "Dejó en claro que su objetivo no era el número de discos, premios o conciertos, sino cumplir con la voluntad de Dios y dar gloria a su nombre".
Al difundirse la noticia de la muerte de Murrell, artistas y pastores cristianos de toda América Latina lloraron su pérdida y celebraron su vida y sus logros.
"Panamá es un pueblo latino muy pequeño, y a veces cuando nuestros pueblos son pequeños creemos que no tenemos potencial, que no valemos mucho. No tenemos que mirar lo que nos falta, o quiénes somos, sino tenemos que mirar quién es Dios", dijo Serafín Contreras Galeano, un pastor venezolano que pasó 18 años en Panamá. "Nos olvidamos de que Dios escoge lo pequeño para glorificarse Él".
La carrera de Murrell comenzó en el mundo secular, con sus bandas "Los Mozambiques" y "Skorpio". Cuando empezó a dedicarse a la música en la década de 1970, la música cristiana latina era estilísticamente muy similar a la que se encontraba en las iglesias europeas y estadounidenses. A menudo, se cantaban versiones traducidas de himnos cuyos ritmos coincidían con los de sus homólogos anglosajones. En la década de 1980, Murrell fue uno de los líderes de alabanza que comenzó a ampliar el repertorio musical de la iglesia.
"Fusionó la cadencia de los estilos musicales europeos y caribeños", dijo Kathryn Kemp, autora de Make a Joyful Noise! A Brief History of Gospel Music Ministry in America [¡Cantad alegres a Dios! Una breve historia del ministerio de música cristiana en Estados Unidos]. "Su música cristiana tiene un ritmo reggae, un tempo sincopado con tambores, platillos, teclados y cuerdas. Sus canciones de adoración son de tempo mixto, lento cuando es apropiado, pero con un llamativo acompañamiento de batería y guitarra".
Murrell fue asociado en mayor medida con el sonido ska de la música cristiana latinoamericana. Precursor del reggae, el ska reunía elementos del calipso jamaicano y la música folclórica con el jazz y el R&B estadounidenses.
Murrell nació en un pequeño pueblo de Panamá en 1949. A los 18 años, ganó un concurso de canto, oportunidad que lo llevó a la televisión durante un año y lo impulsó a lanzar su propia banda. Sin embargo, el éxito comercial como músico secular tuvo un costo muy alto, ya que luchó contra las drogas y la depresión.
En 1976, tomó la decisión de seguir a Cristo. Apenas dos semanas después, el testimonio de Murrell hizo que Ricardo Clarke, uno de sus colaboradores musicales de la banda Skorpio, aceptara a Cristo.
Murrell ya era muy conocido en Panamá, por lo que su conversión atrajo una gran atención. Creó una nueva banda cristiana, Kyrios, y fue invitado por la televisión nacional a participar durante un evento especial de Navidad. Kyrios estuvo de gira durante cuatro años.
"Nos encendimos con la visión de organizar un grupo musical cuyo espíritu era alcanzar a los que no habían oído del Señor", dijo el miembro de la banda Mario Fernando Vásquez, ahora pastor de las Asambleas de Dios en Panamá.
Uno de sus primeros éxitos fue "Pronto vendrá Él", cuya letra decía "Pronto vendrá Él... Dobla la rodilla ya, anda, busca más a Dios, solo Él puede saciar tu alma".
"La banda fue conocida por aprovechar los momentos fuera del escenario para hablar a la gente acerca de Jesús, y dar testimonio a la gente en las calles y en las cárceles", dijo Vásquez.
Kyrios terminó en 1981, cuando Murrell decidió dejar de hacer giras y tomar un puesto en el ministerio de juventud en "La Catedral del Pueblo" en Miami.
Cuando emprendió su carrera en solitario en la década de 1990, la música que creó y cantó fue ampliamente adoptada por otros pastores y líderes de adoración latinoamericanos, e inspiró a muchos cristianos.
Forero dijo que la canción que más significó para él fue "Aquí estoy".
"Dios usó la sencilla pero profunda letra de esta canción para ministrar mi vida en mi juventud, cuando tomé la decisión de servir a Dios como misionero de tiempo completo", dijo. "Todavía hoy, cada vez que escucho esa canción, mi mente y mi corazón se remontan al día en que tomé esa decisión".
Murrell y su esposa Verna dieron positivo a la prueba de COVID-19 el 20 de enero. Murrell murió de un ataque al corazón relacionado con las complicaciones causadas por el coronavirus.
"Siempre fue su meta que el carácter de Cristo fuese formado en él. Buscaba hablar la verdad, amar a Dios y al prójimo", escribió su esposa en Instagram. "Sus mensajes y canciones es lo que siempre buscaban transmitir: 'Amar como Cristo nos amará siempre'".
Le sobreviven su esposa Verna y un hijo.
Traducción y edición en español por Livia Giselle Seidel.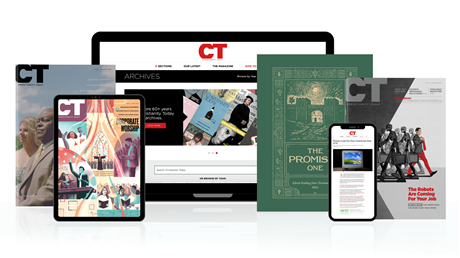 Subscribe to Christianity Today and get access to this article plus 60+ years of archives.
Home delivery of CT magazine
Complete access to articles on ChristianityToday.com
Over 120 years of magazine archives plus full access to all of CT's online archives
Subscribe Now
Murió Jaime Murrell, cantante de música cristiana que inundó el género con ritmos caribeños
Murió Jaime Murrell, cantante de música cristiana ...