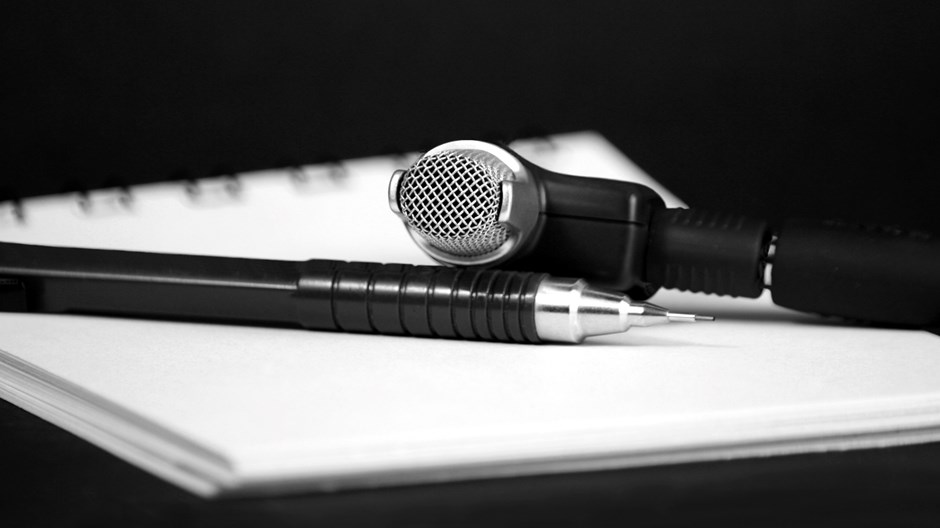 Christianity Today est motivé par un profond amour pour l'Église. Parfois, cet amour fait mal, particulièrement lorsqu'il nous conduit à rapporter des preuves d'abus commis par des responsables d'un ministère. Ces accusations sont difficiles à publier et elles peuvent être difficiles à lire. Au fil des ans, certains lecteurs se sont demandé pourquoi nous publions des reportages sur les méfaits perpétrés par des responsables chrétiens qui par ailleurs paraissent faire du bien dans le monde. D'autres lecteurs, sans être contre le journalisme d'investigation en général, croient qu'il devrait plutôt se pencher sur ce qui se passe à l'extérieur de notre communauté chrétienne. Or, nous croyons que notre engagement à chercher la vérité dépasse notre engagement envers notre propre groupe d'appartenance, et qu'en publiant la vérité, nous rendons service à notre communauté.
L'amour nous pousse à aimer ceux et celles qui ont été blessés par ces responsables, pas uniquement les victimes directes mais aussi d'innombrables autres qui, voyant les répercussions du péché et des abus commis par ces figures d'autorité, se demandent si les chrétiens s'en soucient vraiment. Un amour profond pour l'Église nous pousse également à aimer les pécheurs qui en font partie, même ceux qui se trouvent en position de responsabilité et qui font fausse route. Ils ont souvent besoin d'être dénoncés pour parvenir à la repentance.
Notre amour nous conduit à examiner toute allégation – ou à poursuivre notre enquête – même après le décès du responsable concerné. Les ravages du péché se poursuivent bien après la mort d'un responsable dans le ministère. Devrions-nous demander aux victimes de porter seules le poids du traumatisme vécu et de la honte ressentie ? Non. Ni les bonnes œuvres d'un homme, ni le fait qu'il soit décédé, ne devraient servir d'excuse pour empêcher les victimes de s'exprimer. Et les gens qui ont commis une faute ont besoin de la grâce qui vient avec la lumière. La mort écarte la possibilité d'un repentir pour le pécheur, mais pas celle de la restauration et de la libération pour la victime.
L'Église entière a besoin de cette lumière, si douloureuse soit-elle. Christianity Today ne cherche pas à créer une liste de pécheurs notoires. Là n'est pas le but de notre long et coûteux travail d'enquête sur ces accusations. Notre but est la correction, non seulement pour les personnalités sur lesquelles nous enquêtons, mais pour nous tous.
La Bible aborde de façon très ouverte les défauts et les défaillances de ses héros même les plus célèbres. Le héros ultime des récits bibliques, le héros ultime de nos histoires personnelles, n'est pas l'être humain tout pécheur qu'il est mais le Dieu qui opère à travers des pécheurs pour les racheter et accomplir ses desseins. Quand l'Écriture fait état de graves offenses commises par ses héros, elle s'avère « utile pour enseigner, réfuter, redresser et apprendre à mener une vie conforme à ce qui est juste » (2 Tm 3.16) Nous ne coupons pas ces segments au montage. De la même manière, nous voyons mal comment nous pourrions écarter ou minimiser des accusations visant des chrétiens en position d'autorité. Nous cherchons à enquêter sur ces histoires de façon honnête pour en rapporter les faits de la façon la plus juste. Nous croyons en la présomption d'innocence mais nous n'offrons pas de traitement de faveur aux personnalités influentes. Nous espérons que nos lecteurs se gardent également de telles erreurs.
Nous publions en partie ces histoires dans le but que l'Église en tire des leçons. Elles nous rappellent notre propre vulnérabilité. Elles nous rappellent aussi à quel point nous avons besoin de transparence et de redevabilité, à quel point, finalement, tous ont besoin de la grâce de Jésus-Christ et de l'œuvre transformatrice du Saint-Esprit. Cependant, nous sommes aussi conscients que les personnes impliquées dans ces affaires ne sont pas de simples illustrations de prédication. Ceux qui ont été exploités ne sont pas responsables de nous aider. C'est à nous de les aider, c'est-à-dire rétablir les faits, mettre au jour les injustices et les hypocrisies, prêter une voix aux blessés, pleurer à leurs côtés, en rassurer d'autres traversant des situations similaires et leur montrer qu'ils ne sont pas seuls. Le jugement n'appartient qu'à Dieu. Mais la responsabilité d'éclairer les ténèbres nous revient à tous, même si nous en sommes affligés.
Traduit par Simon Fournier
Révisé par Léo Lehmann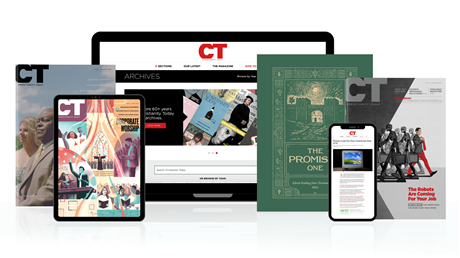 Subscribe to Christianity Today and get access to this article plus 63+ years of archives.
Home delivery of CT magazine
Complete access to articles on ChristianityToday.com
Over 120 years of magazine archives plus full access to all of CT's online archives
Subscribe Now
Un mot des éditeurs concernant l'enquête sur Ravi Zacharias
Un mot des éditeurs concernant l'enquête sur Ravi Zacharias