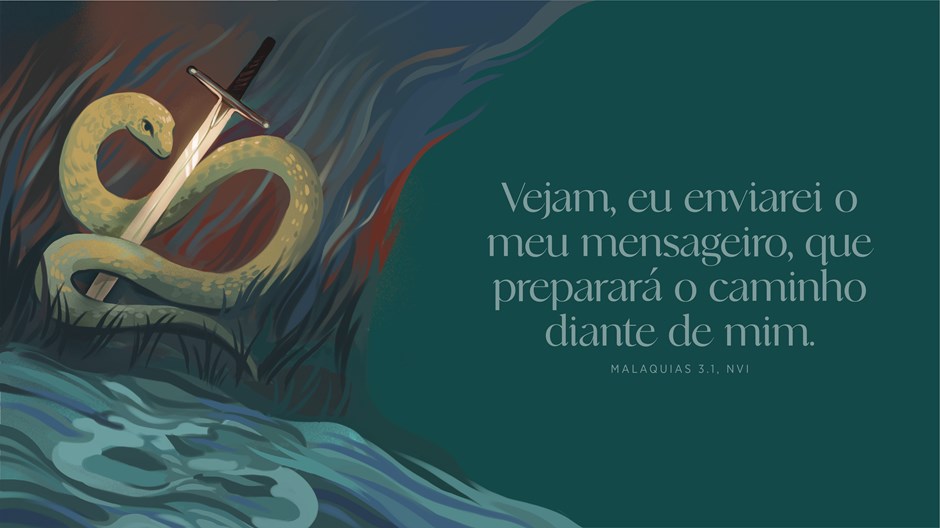 Clique Aqui e faça o download do nosso devocional diário "Evangelho do Advento".
Leia Malaquias 3.1-4
A passagem que estamos lendo hoje fica no último livro do Antigo Testamento, pouco antes de virarmos a página para o primeiro capítulo de Mateus. Os israelitas voltaram do exílio na Babilônia, o templo de Jerusalém foi reconstruído e, ainda assim, seu relacionamento com Deus está... complicado.
O livro de Malaquias está estruturado em torno de uma série de declarações de Deus, que são respondidas por perguntas e acusações feitas pelo povo de Israel. À medida que esses diálogos se desenrolam, a rebelião e o pecado contínuos de Israel são expostos, assim como o caráter inabalável do Deus de Israel. Nossa passagem no capítulo 3 é introduzida pela súplica de Israel para que o Deus da justiça apareça (2.17) e pela promessa de Deus de enviar um mensageiro que preparará o caminho do Senhor (3.1). Depois disso, o próprio Deus virá ao templo. Que promessa encorajadora! O Deus que escolheu os israelitas como seu povo precioso virá, demonstrando novamente seu compromisso com eles.
Essa esperança, no entanto, adquire um tom severo no próximo versículo. Sim, Deus está vindo — mas quem pode suportar o dia de sua vinda? Deus não vai dar tapinhas nas costas dos israelitas por seu serviço indiferente no templo ou sua recusa em honrar a Deus plenamente. Na verdade, o Deus que está vindo é como o fogo do refinador e o sabão do lavandeiro, levando os israelitas a julgamento por suas injustiças e obstinação.
Durante o Advento, enquanto aguardamos o nascimento do Messias e ansiamos pela vinda de Deus mais uma vez, o anseio é palpável. Nosso mundo está quebrado e precisamos de um salvador. Mas, como os israelitas, o salvador que aguardamos pode não ser exatamente como esperamos. Novamente, ele não pode nos dar tapinhas nas costas. Em vez disso, nossas deficiências serão expostas e nós também seremos chamados a nos arrepender e mudar nossos caminhos.
Mas esse é exatamente o ponto. Nosso Deus não é um Deus que nos deixa sozinhos e nos deixa ser exatamente como somos. Ele é um Deus que nos muda, e essa mudança só pode acontecer por meio de um despertar para as partes de nossas vidas que precisam desesperadamente de reordenação. Essa reordenação, essa abertura que nós mesmos damos à mão refinadora de Deus, é o que realmente nos aproximará mais dele e do povo que fomos feitos para ser.
Estejamos abertos para que Deus entre em nossa vida e abracemos a ideia de que Deus não é exatamente como nós o imaginamos. Mas podemos confiar na bondade e na mansidão deste grande Deus, o Deus da fidelidade, o Deus que não nos deixa sozinhos.
Jen Rosner é professora assistente afiliada de teologia sistemática no Fuller Theological Seminary e autora de Finding Messiah: A Journey Into the Jewishness of the Gospel.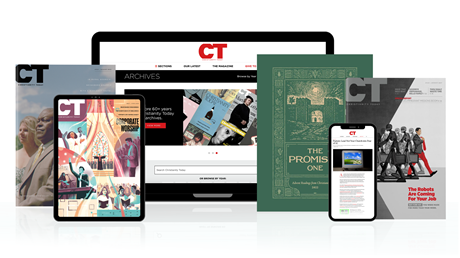 Subscribe to Christianity Today and get access to this article plus 65+ years of archives.
Home delivery of CT magazine
Complete access to articles on ChristianityToday.com
Over 120 years of magazine archives plus full access to all of CT's online archives
Subscribe Now
Ele não nos deixará sozinhos
Ele não nos deixará sozinhos