Clique Aqui e faça o download do nosso devocional diário "O Evangelho do Advento".
Leia Isaías 40.1-5
À medida que buscamos compreender esta bela passagem, seu significado para a comunidade judaica pode nos abrir uma janela para entender melhor seu contexto e significância. O povo judeu em todo o mundo passa por um ciclo de leitura bíblica semanal, semelhante ao lecionário cristão. As semanas mais negras do ciclo caem no meio do verão, conduzindo ao dia de Tisha B'Av, o mais triste do calendário judaico. Ele evoca a memória da destruição do primeiro e do segundo templo em Jerusalém. Tisha B'Av também marca inúmeras outras tragédias ao longo da história judaica. É um dia de jejum e luto. O livro das Lamentações é lido publicamente e o pecado de Israel diante de Deus é revelado.
Mas este não é o fim da história. Imediatamente após Tisha B'Av, o ciclo de leitura entra em sete semanas de consolo, levando ao Rosh Hashanah, o Ano Novo Judaico. A leitura de Isaías 40.1-26 é designada para a semana após Tisha B'Av, oferecendo um lembrete de que o julgamento não é a palavra final. A cada ano, o povo judeu caminha pelas trevas da repreensão divina e é então conduzido à lembrança de que a graça e o perdão de Deus acabam vencendo. Eles emergem de uma época de cinzas e desespero seguindo em direção a uma nova promessa do amor inabalável de Deus.
Isaías escreveu durante a expansão do Império Assírio e no fim do Reino de Israel (e eventualmente Judá). Foi uma época tumultuada e trágica, que Isaías retrata com imagens assustadoras. No entanto, Isaías sabia que este não seria o destino final de Israel. Sua descrição da restauração é igualmente visionária, incutindo esperança e perseverança em um povo que, sitiado pela batalha, duvidava da presença de Deus em seu meio.
As palavras de Isaías também apontam para o auge da revelação divina no Novo Testamento e o papel desempenhado por João Batista, que é identificado como "o que clama no deserto" (Mt 3.3). A referência ao árduo serviço de Jerusalém que é completado e seu pecado que é pago (Is 40 2) um dia se tornaria verdade para todas as nações, pois Jesus proclamou que todas as pessoas na terra são agora convidadas a um relacionamento de aliança com Deus.
Os contornos desta nova aliança inaugurada pela vida, morte e ressurreição de Jesus espelham a aliança que Israel conhecia há muito tempo. Embora haja repercussões para o pecado, o perdão e o compromisso de Deus para com seu povo são renovados continuamente, como ondas quebrando na praia. Que possamos avançar para o conforto da presença e das promessas de Deus enquanto aguardamos a revelação completa de sua glória, assim como Isaías profetizou.
Jen Rosner é professora assistente afiliada de teologia sistemática no Fuller Theological Seminary e autora de Finding Messiah: A Journey Into the Jewishness of the Gospel.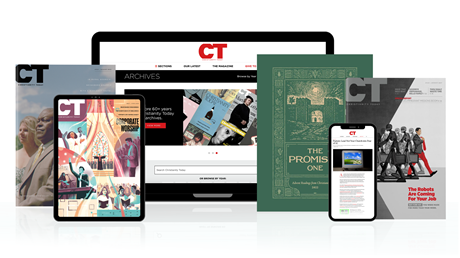 Subscribe to Christianity Today and get access to this article plus 65+ years of archives.
Home delivery of CT magazine
Complete access to articles on ChristianityToday.com
Over 120 years of magazine archives plus full access to all of CT's online archives
Subscribe Now
Consolem meu povo
Consolem meu povo