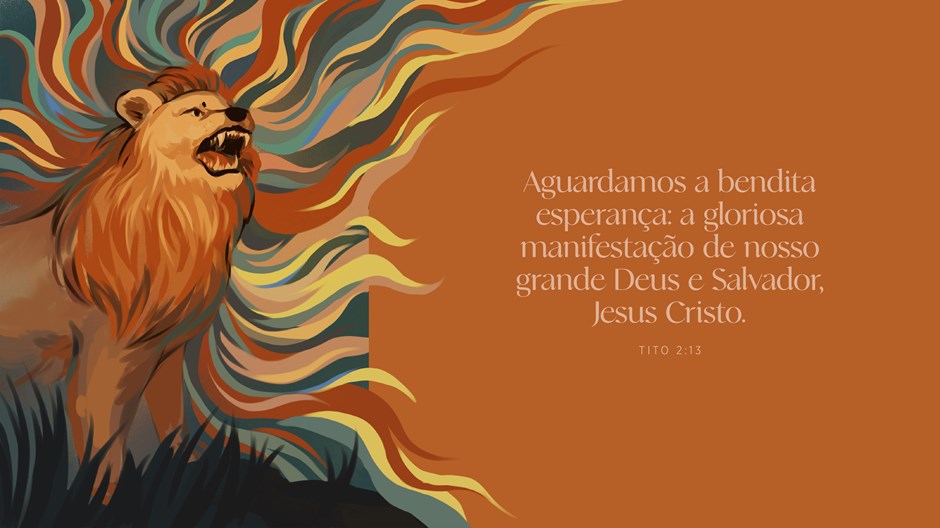 Image: Nicole Xu
Clique aqui e faça o download gratuito do nosso devocional diário "O Evangelho do Advento".
Leia Tito 2.11-14 e Apocalipse 1.7,8
Começamos no final. Não na manjedoura. Não com os magos oferecendo presentes de adoração ou os pastores regozijando-se maravilhados. Não com a visita de Maria a Isabel ou com o sonho angelical de José. Não começamos com o Primeiro Advento de Cristo, mas com o Segundo. Tal como um livro de histórias misturadas, com os capítulos todos fora de ordem, o período do Advento — e, de fato, todo o ano litúrgico cristão — começa com o final.
Não é um ameno e agradável final no estilo "todos viveram felizes para sempre". É lindo e assustador, espetacular e aterrorizante. Um final que se expande muito além dos limites de nossa compreensão: Ele virá novamente em glória para julgar os vivos e os mortos, e seu reino não terá fim.
O Advento começa com o eschaton: com o poder e a glória de Cristo, seu justo julgamento, sua vitória final e seu eterno reinado. Isso nos arranca de nosso sentimentalismo acerca do Natal, convidando-nos para a história mais grandiosa e abrangente do cosmo, na qual o Deus encarnado, que foi deitado em uma manjedoura e foi para a cruz, um dia se sentará no trono, e todo joelho se dobrará e toda língua confessará que ele é Senhor (Fp 2.6-11).
Como a resposta de Isaías à visão que teve da Santidade de Deus, nossa única resposta espontânea ao contemplar a maravilha e a glória da segunda vinda de Cristo é dizer: "Ai de mim! Estou perdido! Pois sou um homem de lábios impuros" (Is 6.5). Ao ponderarmos sobre a santidade e o poder de Cristo, somos levados a nos ajoelhar em arrependimento e humildade. E, como Tomé em seu encontro com o Cristo ressuscitado, nós também proclamamos: "Meu Senhor e meu Deus!" (Jo 20.28).
O Segundo Advento deixa claro que seguir Jesus significa render tudo ao seu senhorio, em obediência e adoração. Respondemos ao retorno prometido de Cristo — "a bendita esperança" — com um anseio e uma expectativa que moldam nossas vidas aqui e agora, quando dizemos "não" às tentações do pecado e vivemos como pessoas que estão "ansiosas para fazer o que é bom" (Tt 2.11-14).
Quando começamos no final, o Advento nos surpreende da maneira certa: sacudindo-nos de nosso cristianismo confortável e discipulado habitual e nos levando a um arrependimento, uma devoção e uma esperança mais profundos. Quando começamos com essa visão escatológica, podemos então nos aproximar corretamente da manjedoura, pois sabemos que ali, envolto em panos, está o Salvador, cujo retorno glorioso é de fato nossa bendita esperança — "nosso grande Deus e Salvador, Jesus Cristo".
Kelli B. Trujillo é editora de projetos da Christianity Today.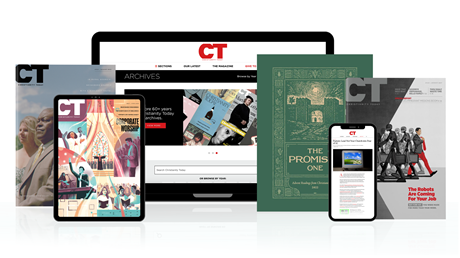 Subscribe to Christianity Today and get access to this article plus 65+ years of archives.
Home delivery of CT magazine
Complete access to articles on ChristianityToday.com
Over 120 years of magazine archives plus full access to all of CT's online archives
Subscribe Now
Começamos no fim
Começamos no fim