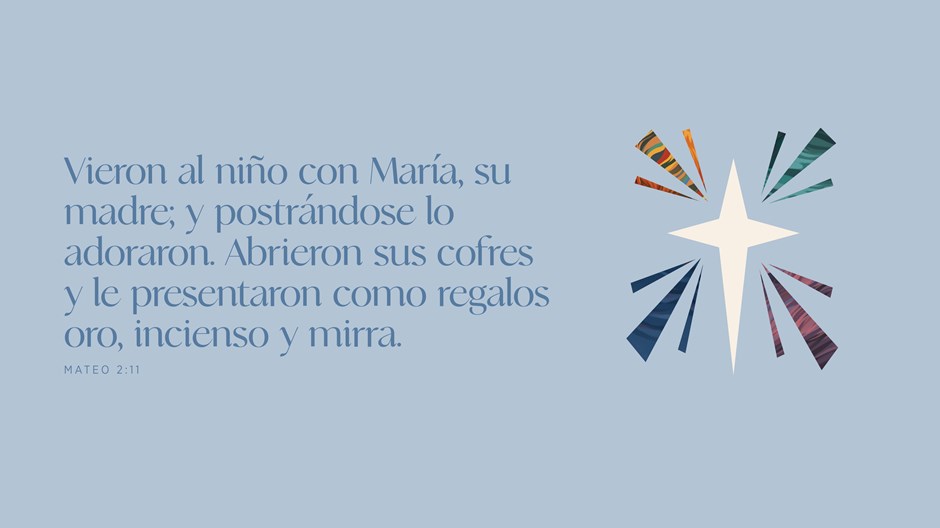 Para descargar nuestro devocional «El Evangelio de Adviento» completo, ingrese en este enlace.
Lea Mateo 2:1-12
¿Para quién son las Buenas Nuevas? Cuando recibimos ofertas en el correo, a veces dicen que su promoción es exclusiva para «amigos y familiares». Algunas cosas son demasiado buenas para guardarlas para uno mismo, pero también son demasiado radicales para compartirlas con todo el mundo. Este enfoque de mercadeo pone de manifiesto que estamos condicionados a pensar que, si algo es exclusivo —si de alguna manera somos parte de un grupo selecto— es valioso. Y a la inversa también: si algo es universal, no es valioso.
Eso es lo que hace que el nacimiento de Jesús sea tan sorprendentemente revolucionario. Es la mejor noticia que el mundo podía recibir: ¡Dios había venido a salvar a su pueblo! Pero esta salvación no era solo para el pueblo con el que Dios había hecho un pacto. Era para todo el mundo, para todos los pueblos, en todos los lugares y en todos los tiempos.
Vemos un primer atisbo de esto en Mateo 2 y el contraste que establece entre el rey Herodes y el verdadero Mesías, el rey Jesús. Herodes ascendió al poder de forma infame gracias al oportunismo político y la violencia. Cuando se corrió la voz de que un nuevo rey de los judíos había nacido en Belén, Herodes hizo todo lo que estaba en su poder —incluso matar a bebés inocentes (vv. 13-18)— para proteger el poder que había logrado alcanzar.
Pero mientras que la historia de Herodes se trata de un ascenso al poder, la de Jesús se trata de un descenso del poder. Allí, en el pesebre, estaba el que «no consideró el ser igual a Dios como algo a qué aferrarse», quien «se despojó de sí mismo» por nosotros (Filipenses 2:6-7, NBLA). Mientras Herodes mentía y asesinaba para alejar a la gente, Jesús, en su infancia y primeros años de vida, ya atraía a la gente a sí mismo.
Y no solo a algunas personas, o incluso solo al pueblo con quien Dios había hecho su pacto. Mateo nos habla de los magos —astrólogos o filósofos u hombres de sabiduría— que vinieron de lejos, y trajeron regalos para este niño. La adoración que estos visitantes no judíos ofrecieron al Mesías de Israel al inclinarse ante Él señala el amplio alcance de la promesa de Dios. El niño Cristo sería «luz para las naciones», de modo que llegara la «salvación [de Dios] hasta los confines de la tierra» (Isaías 42:6;49:6). En esta escena de la primera infancia de Jesús, vemos el alcance global del Evangelio: «Las naciones serán guiadas por tu luz, y los reyes por tu amanecer esplendoroso» (Isaías 60:3).
A pesar de los esfuerzos de Herodes por aferrarse al poder terrenal, solo hay un Rey ante cuyo nombre se doblará toda rodilla (Filipenses 2:10). Solo uno cuyo gobierno representa las Buenas Nuevas, y no para algunos, sino para todos. El Señor reina: ¡que toda la tierra se alegre! ¡Vengan a adorar al Rey Jesús!
Glenn Packiam es pastor asociado de la iglesia New Life en Colorado Springs. Sus libros incluyen Worship and the World to Come y The Resilient Pastor (febrero de 2022).
Traducción por Sofía Castillo.
Edición en español por Livia Giselle Seidel.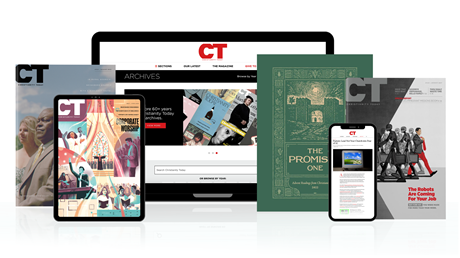 Subscribe to Christianity Today and get access to this article plus 65+ years of archives.
Home delivery of CT magazine
Complete access to articles on ChristianityToday.com
Over 120 years of magazine archives plus full access to all of CT's online archives
Subscribe Now
Una luz para las naciones
Una luz para las naciones