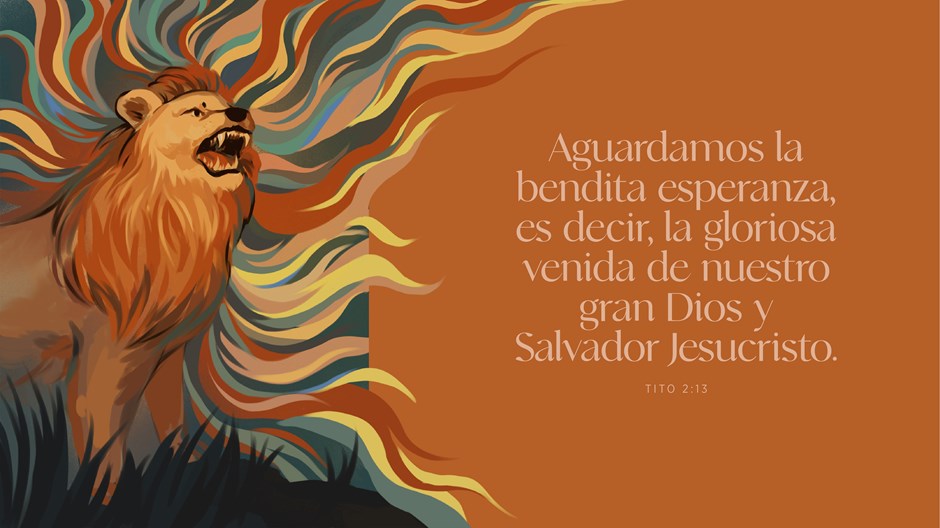 Image: Nicole Xu
Para descargar nuestro devocional «El Evangelio de Adviento» completo, ingrese en este enlace.
Lea Tito 2:11-14 y Apocalipsis 1:7-8
Empezamos por el final. No en el pesebre. No con los Magos ofreciendo regalos de adoración ni con los pastores regocijándose con asombro. No con la visita de María a Elisabet ni con la aparición del ángel en el sueño de José. No empezamos con el primer advenimiento de Cristo, sino con el segundo.
Como un libro de cuentos que tiene todos los capítulos desordenados, la temporada de Adviento —y en realidad todo el año litúrgico cristiano— comienza con el final.
No es un final insulso y agradable de «todos vivieron felices para siempre». Es bello y temible, asombroso y aterrador. Es un final que se expande más allá de los límites de nuestra comprensión humana: Volverá con gloria para juzgar a los vivos y a los muertos, y su reino no tendrá fin.
El Adviento comienza con el éschatos: con el poder y la gloria de Cristo, su juicio justo, su victoria final y su reino eterno. Nos saca de nuestro sentimentalismo navideño y nos invita a entrar en una mucho más grande y amplia historia del cosmos, en la cual, el Dios encarnado que fue acostado en un pesebre y que luego fue a la cruz, un día se sentará en el trono, y toda rodilla se doblará y toda lengua confesará que Él es el Señor (Filipenses 2:6-11).
De forma similar a la respuesta de Isaías cuando vio la santidad de Dios, nuestra única respuesta natural al contemplar la maravilla y la gloria de la Segunda Venida de Cristo es decir: «¡Ay de mí, que estoy perdido! Soy un hombre de labios impuros» (Isaías 6:1-5). Al contemplar la santidad y el poder de Cristo, nos arrodillamos en señal de arrepentimiento y humildad. Y al igual que Tomás en su encuentro con Cristo resucitado, también nosotros proclamamos: «¡Señor mío y Dios mío!» (Juan 20:28).
La Segunda Venida deja claro que seguir a Jesús significa rendir todo a su señorío en obediencia y adoración. Respondemos al regreso prometido de Cristo, «la bendita esperanza», con un anhelo y una anticipación que moldean nuestra vida en el aquí y ahora, mientras decimos «no» a las tentaciones del pecado y vivimos como un pueblo «dedicado a hacer el bien» (Tito 2:11-14).
Cuando empezamos por el final, el Adviento nos sobresalta de la manera adecuada: nos sacude de nuestro cristianismo cómodo y del discipulado que conocemos, y nos atrae hacia un arrepentimiento, una devoción y una esperanza más profundos. Cuando comenzamos con esta visión escatológica, podemos acercarnos correctamente al pesebre, pues sabemos que allí, envuelto en pañales, está el Salvador cuyo glorioso regreso es realmente nuestra bendita esperanza, «nuestro gran Dios y Salvador, Jesucristo».
Kelli B. Trujillo es editora de Christianity Today.
Traducción por Sofía Castillo.
Edición en español por Livia Giselle Seidel.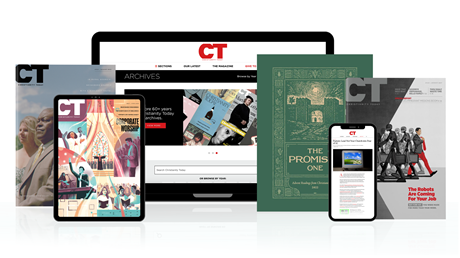 Subscribe to Christianity Today and get access to this article plus 65+ years of archives.
Home delivery of CT magazine
Complete access to articles on ChristianityToday.com
Over 120 years of magazine archives plus full access to all of CT's online archives
Subscribe Now
El fin
El fin