Para descargar nuestro devocional «El Evangelio de Adviento» completo, ingrese en este enlace.
Lea Malaquías 3:1-4
Hoy leeremos el último libro del Antiguo Testamento, justo antes de pasar la página al primer capítulo de Mateo. Los israelitas han regresado del exilio en Babilonia y el templo de Jerusalén ha sido reconstruido, sin embargo, su relación con Dios sigue siendo… complicada.
El Libro de Malaquías está estructurado en torno a una serie de declaraciones hechas por Dios, a las que el pueblo de Israel responde con preguntas y acusaciones. A medida que se desarrollan estos diálogos, el pecado y la rebelión de Israel quedan al descubierto, al igual que el carácter firme del Dios de Israel. Nuestro pasaje del capítulo 3 inicia con la súplica de Israel para que el Dios de toda justicia se manifieste (2:17), y con la promesa de Dios de enviar un mensajero que preparará el camino del Señor (3:1). Después, Dios mismo vendrá al templo. ¡Qué promesa tan esperanzadora! El Dios que ha elegido a los israelitas como su pueblo predilecto finalmente vendrá, demostrando una vez más su compromiso con su pueblo.
Esta esperanza, sin embargo, lleva una punta afilada en el siguiente versículo. Sí, Dios vendrá, pero ¿quién podrá soportar el día de su venida? Dios no les va a dar una palmadita en la espalda a los israelitas por su tibio servicio en el Templo o por negarse a honrar plenamente a Dios. De hecho, el Dios que viene es como el fuego de un refinador y el jabón de un lavandero, que pone a prueba a los israelitas por sus injusticias y su desobediencia rebelde.
Durante el Adviento, mientras esperamos el nacimiento del Mesías y anhelamos que Dios venga de nuevo, el anhelo es palpable. Nuestro mundo está caído y necesitamos un salvador. Pero, al igual que los israelitas, el salvador que esperamos puede no ser exactamente como esperamos. Puede que tampoco nos dé una palmadita en la espalda. Más bien, nuestras fallas quedarán al descubierto, y nosotros también seremos llamados a arrepentirnos y a volvernos de nuestros caminos.
Pero ese es precisamente el punto. Nuestro Dios no es un Dios que nos deja en paz y nos permite seguir siendo como somos. Él es un Dios que nos cambia, y este cambio solo puede producirse a través de un despertar de esas áreas de nuestra vida que necesitan desesperadamente ser reordenadas. Es este reordenamiento, esta apertura a la obra purificadora de Dios, lo que nos acercará a Dios y a ser las personas que estamos destinados a ser.
Que en este tiempo tengamos un corazón abierto para que Dios entre en nuestras vidas, y para aceptar que la forma en que Dios se acerca a nosotros y la manera en que Él obra puede no coincidir exactamente con la forma que habíamos imaginado. En lo que sí podemos confiar es en la bondad y la dulzura de este gran Dios, el Dios de toda fidelidad, el Dios que no nos dejará solos.
Jen Rosner es profesora asistente afiliada de teología sistemática en el Seminario Teológico Fuller y autora de Finding Messiah: A Journey Into the Jewishness of the Gospel.
Traducción por Sofía Castillo.
Edición en español por Livia Giselle Seidel.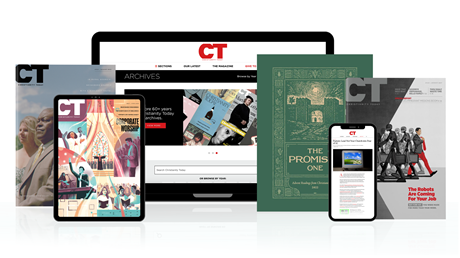 Subscribe to Christianity Today and get access to this article plus 65+ years of archives.
Home delivery of CT magazine
Complete access to articles on ChristianityToday.com
Over 120 years of magazine archives plus full access to all of CT's online archives
Subscribe Now
El Señor no nos dejará solos
El Señor no nos dejará solos