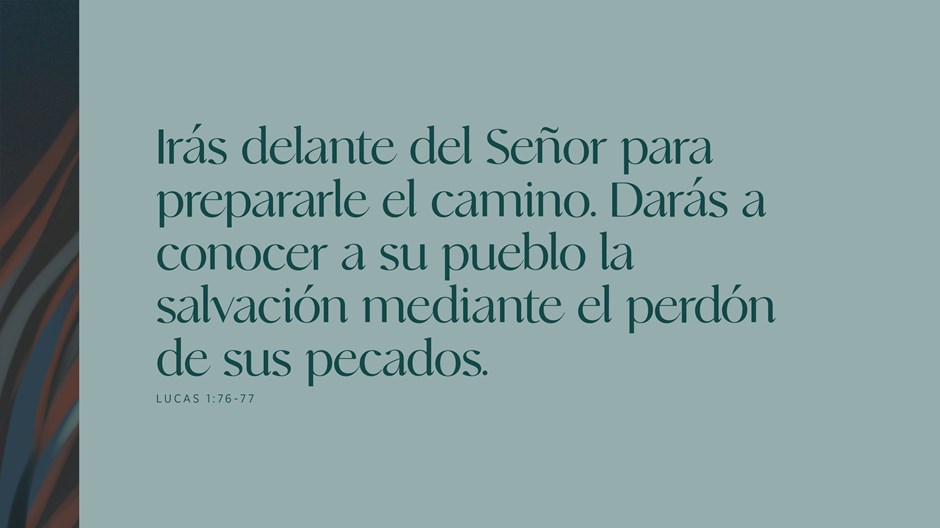 Para descargar nuestro devocional «El Evangelio de Adviento» completo, ingrese en este enlace.
Lea Lucas 1:67-79
En mi denominación, oramos las palabras del cántico de Zacarías cada día durante el servicio de oración matutina. Al comenzar el nuevo día, decimos o cantamos: «La Aurora nos visitará desde lo alto, para dar luz a los que habitan en tinieblas y en sombra de muerte, para guiar nuestros pies en el camino de paz» (vv. 78-79, LBLA).
Cualquiera que haya hecho el esfuerzo de levantarse temprano y subir a una colina o a una torre para contemplar la corona ardiente del sol aparecer y convertirse en una esfera brillante y refulgente en el horizonte, sabrá lo fácil que es considerar un amanecer como una metáfora de esperanza. El sol naciente dice: «Sea lo que sea que pasó ayer, ahora comienza un día de nuevas posibilidades. Hay vida más allá de la oscuridad y paz más allá de la lucha».
Tal vez el uso más famoso de la metáfora proviene del profeta Malaquías del Antiguo Testamento, que imagina al sol como un pájaro pacífico cuyo vuelo extiende misericordia sobre aquellos que miran hacia arriba para verlo. En la memorable paráfrasis de Eugene Peterson, Malaquías 4:2 dice: «¡Pero ustedes verán el amanecer! El sol de justicia amanecerá sobre los que honran mi nombre, irradiando sanidad desde sus alas» (MSG) [traducción propia].
Lo que esperamos cuando decimos estas palabras mañana tras mañana es que la cálida luz del sol simplemente nos recuerde la luz de Dios que brilla en nuestros corazones con una gracia renovada para el día que tenemos por delante (2 Corintios 4:6).
Sin embargo, una de las cosas que siempre me resulta un poco discordante cuando oro el cántico de Zacarías es que el símbolo un tanto difuso y universalmente reconocible del sol naciente se encuentra junto a la clara referencia a un niño en particular de la historia: el primo de Jesús, a quien conocemos como Juan el Bautista. «Y tú, hijito mío», canta Zacarías, desprendiéndose de su grandiosa metáfora para centrarse en un ser humano específico, «serás llamado profeta del Altísimo, porque irás delante del Señor para prepararle el camino» (Lucas 1:76, NVI).
Ahora puedo ver lo que esto significa para mi vida de oración: que todas las conversaciones hermosas, aunque en ocasiones indeterminadas, sobre la luz divina, la salud, la paz y demás se centran en los acontecimientos que rodean a un profeta israelita del primer siglo que un día, señalando lejos de sí mismo, declaró sobre Jesús: «¡Aquí tienen al Cordero de Dios, que quita el pecado del mundo!» (Juan 1:29). Sí, es cierto que el sol nos recuerda la esperanza, pero, sobre todo, nos recuerda la esperanza del propio Hijo.
Wesley Hill es sacerdote en la Catedral Episcopal de la Trinidad, en Pittsburgh, Pensilvania, y profesor asociado de Nuevo Testamento en el Seminario Teológico Western, en Holland, Michigan.
Traducción por Sofía Castillo.
Edición en español por Livia Giselle Seidel.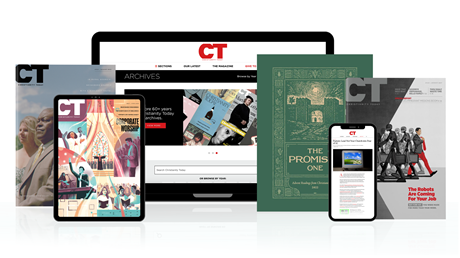 Subscribe to Christianity Today and get access to this article plus 65+ years of archives.
Home delivery of CT magazine
Complete access to articles on ChristianityToday.com
Over 120 years of magazine archives plus full access to all of CT's online archives
Subscribe Now
El Hijo resucitado
El Hijo resucitado