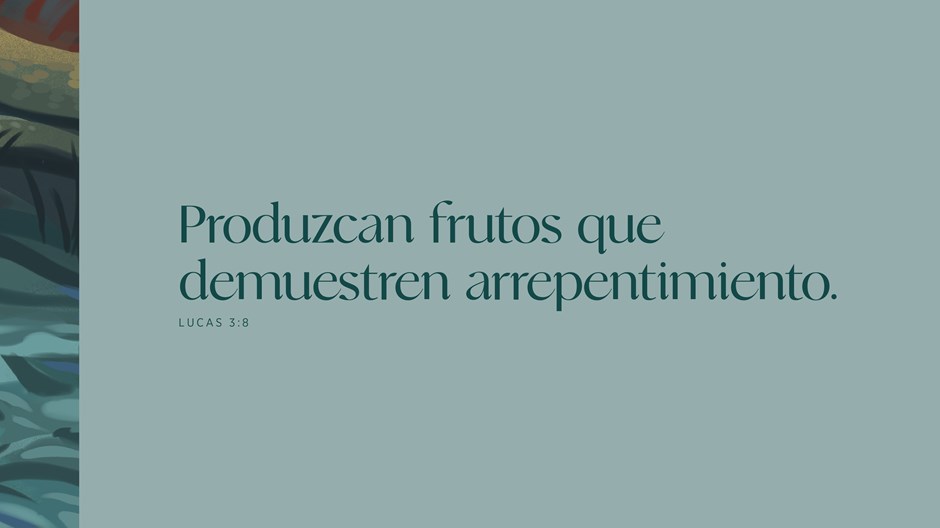 Para descargar nuestro devocional «El Evangelio de Adviento» completo, ingrese en este enlace.
Lea Lucas 3:7-18
El enérgico sermón de arrepentimiento de Juan el Bautista no es el «curso de introducción» de muchas iglesias evangélicas. Juan no quería que la gente simplemente admitiera su pecado, creyera en Jesús y confesara su fe en Él. Según el profeta que bautizaba, el arrepentimiento inicia un cambio de vida. ¡Amen a los pobres! Sean honestos. Manejen su negocio con integridad. No hay lugar para la tibieza religiosa. Decidir pasar por el bautismo de Juan era someterse a la limpieza espiritual y moral y, según Lucas, estas eran palabras que traían «buenas nuevas» (v. 18).
La obediencia a Dios siempre había sido fundamental para la vocación del llamado de Israel. El estatus familiar no dependía del desempeño religioso. Más bien, su identidad como posesión preciada de Dios constituía el fundamento de su vocación de obediencia. A través de la familia de Abraham, el pueblo de Dios representaría a Dios en el mundo: su santidad, su misericordia, su amor constante y su fidelidad. «Ustedes serán para mí un reino de sacerdotes y una nación santa», le dijo Dios a Moisés antes de entregarle los Diez Mandamientos (Éxodo 19:6). Pero Israel fracasó en obedecer ese llamado, cayó en la idolatría y fue expulsado de la Tierra Prometida.
Aunque el pueblo de Dios regresó finalmente a la tierra, la ocupación romana seguía marcando el exilio. Por eso, cuando Juan hablaba de arrepentimiento y de volverse, traía a la memoria del pueblo las bendiciones de Dios y su vocación, y las multitudes acudían a escucharlo.
La respuesta entusiasta al lenguaje cáustico de Juan parece sorprendente. El profeta no era un televangelista hábil. Las notas de sus sermones no contenían trivialidades para suavizar el tono del mensaje. No vendía evasivas morales ni jugaba con el «castigo que se acerca» de Dios (Lucas 3:7). Decía claramente: cada uno de ustedes es culpable de pecado, y el pecado será juzgado. Dada nuestra cultura de la autoestima, podríamos preguntarnos quién se habría apuntado a esta charla espiritual directa. Pero, como ya se sabe, si el cáncer invadió los pulmones, uno quiere que lo encuentren y lo extirpen. O, como diría Juan el Bautista, no es posible tener salud espiritual sin un hacha (v. 9).
Este mensaje no es una advertencia sin amor, ni habla con dureza y sin compasión. También hay esperanza más allá del esfuerzo propio. Dios estaba enviando a otro que bautizaría (v. 16) y que haría posible el verdadero arrepentimiento. «Si se me dice, una y otra vez, que me arrepienta, que cambie, que oriente mi vida hacia Dios, nunca ocurrirá nada», escribió Fleming Rutledge en Advent [Adviento]. «No necesito escuchar exhortaciones para arrepentirme. Necesito un poder externo que venga sobre mí para cambiarme». Cuando el Mesías viniera, Él bautizaría a sus seguidores con su Espíritu, y no dejaría a ninguno igual.
Jen Pollock Michel es escritora, presentadora de podcasts y conferencista que vive en Toronto. Es autora de cuatro libros, entre ellos A Habit Called Faith y Surprised by Paradox.
Traducción por Sofía Castillo.
Edición en español por Livia Giselle Seidel.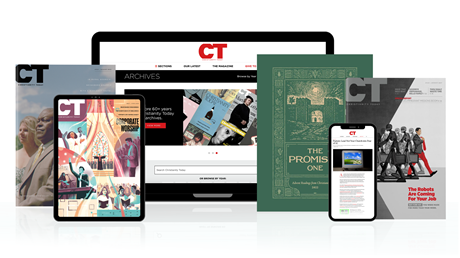 Subscribe to Christianity Today and get access to this article plus 65+ years of archives.
Home delivery of CT magazine
Complete access to articles on ChristianityToday.com
Over 120 years of magazine archives plus full access to all of CT's online archives
Subscribe Now
Buenas Nuevas y severas
Buenas Nuevas y severas