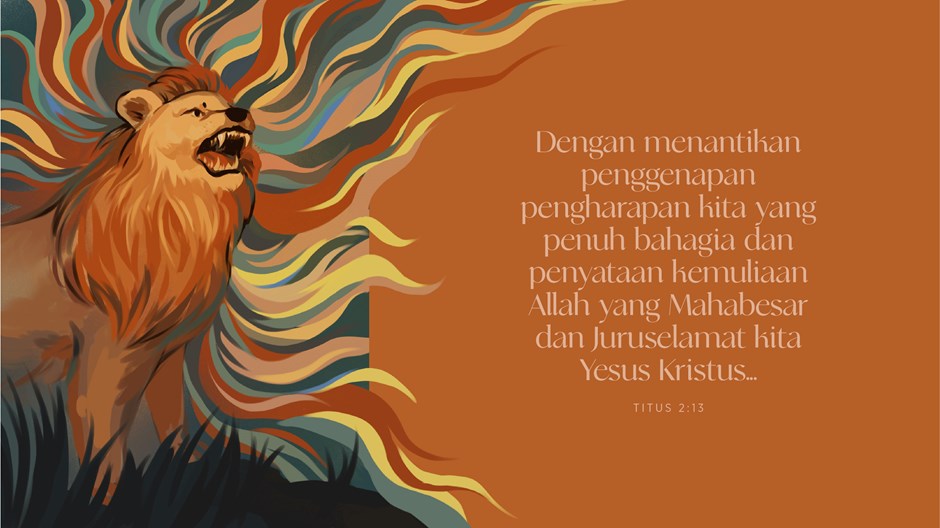 Untuk mengunduh kumpulan renungan "Berita Injil di Masa Adven," klik di sini.
Baca Titus 2:11–14 & Wahyu 1:7–8
Kita mulai dari akhir. Bukan di palungan. Bukan dari orang Majus yang memberi hadiah atau para gembala yang bersukacita karena keheranan. Bukan dari kunjungan Maria ke Elisabet atau mimpi Yusuf yang didatangi malaikat. Kita mulai bukan dari Kedatangan Kristus yang Pertama, tetapi dari yang Kedua.
Seperti buku cerita yang bab-babnya tidak teratur, masa Adven—dan memang seluruh tahun liturgi Kristen—dimulai di akhir.
Ini bukan akhir yang menjemukan dan menyenangkan di mana, "mereka hidup bahagia selamanya." Ini akhir yang indah dan menakutkan, mengagumkan dan mengerikan.
Ini akhir yang jauh melampaui batas pemahaman kita sebagai manusia: Dia akan datang kembali dalam kemuliaan, untuk menghakimi orang yang hidup dan yang mati; kerajaan-Nya takkan berkesudahan.
Adven dimulai dengan eschaton (yang akhir): dengan kuasa dan kemuliaan Kristus, penghakiman-Nya yang adil, kemenangan akhir dan pemerintahan kekal-Nya. Ini membuat kita tersadar dari sentimentalitas Natal, mengundang kita masuk ke dalam kisah kosmos yang jauh lebih agung dan luas, di mana Tuhan yang berinkarnasi, dibaringkan di palungan dan melangkah ke salib, yang suatu hari kelak akan duduk di atas takhta, dan setiap lutut akan bertekuk dan segala lidah mengaku bahwa Dialah Tuhan (Flp. 2:6-11).
Sebagaimana respons Yesaya ketika melihat kekudusan Allah, satu-satunya respons natural kita ketika merenungkan keajaiban dan kemuliaan akan Kedatangan Kristus yang Kedua adalah dengan berkata, "Celakalah aku! Aku ini seorang yang najis bibir" (Yes. 6:1-5). Saat kita merenungkan kekudusan dan kuasa Kristus, kita berlutut dalam pertobatan dan kerendahan hati. Dan seperti Tomas dalam perjumpaannya dengan Kristus yang bangkit, kita juga menyatakan, "Ya Tuhanku dan Allahku" (Yoh. 20:28).
Kedatangan Yesus yang Kedua menjelaskan bahwa mengikut Yesus berarti menyerahkan semua pada ketuhanan-Nya dalam ketaatan dan penyembahan. Kita meresponi janji kedatangan Kristus kembali—yang merupakan "pengharapan yang mulia"—dengan kerinduan dan penantian yang membentuk hidup kita di sini dan sekarang ini, yaitu ketika kita mengatakan "Tidak" terhadap godaan dosa dan hidup sebagai orang yang "rajin berbuat baik" (Tit. 2:11-14).
Ketika kita mulai dari akhir, Adven mengejutkan kita dengan cara yang benar: menyentak kita keluar dari kekristenan kita yang nyaman dan pemuridan yang biasa, lalu menarik kita ke dalam pertobatan, pengabdian, dan pengharapan yang lebih dalam. Ketika kita memulai dengan visi eskatologis ini, kita dapat mendekati palungan itu dengan tepat—karena kita tahu bahwa di sanalah sang Juruselamat, terbungkus dengan kain lampin. Kedatangan-Nya yang mulia itu sungguh merupakan pengharapan kita yang indah, "Allah dan Juruselamat kita yang agung, Yesus Kristus."
Kelli B. Trujillo adalah editor di Christianity Today.
Diterjemahkan oleh: Denny Pranolo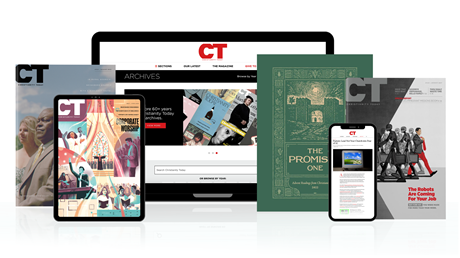 Subscribe to Christianity Today and get access to this article plus 65+ years of archives.
Home delivery of CT magazine
Complete access to articles on ChristianityToday.com
Over 120 years of magazine archives plus full access to all of CT's online archives
Subscribe Now
Akhir
Akhir