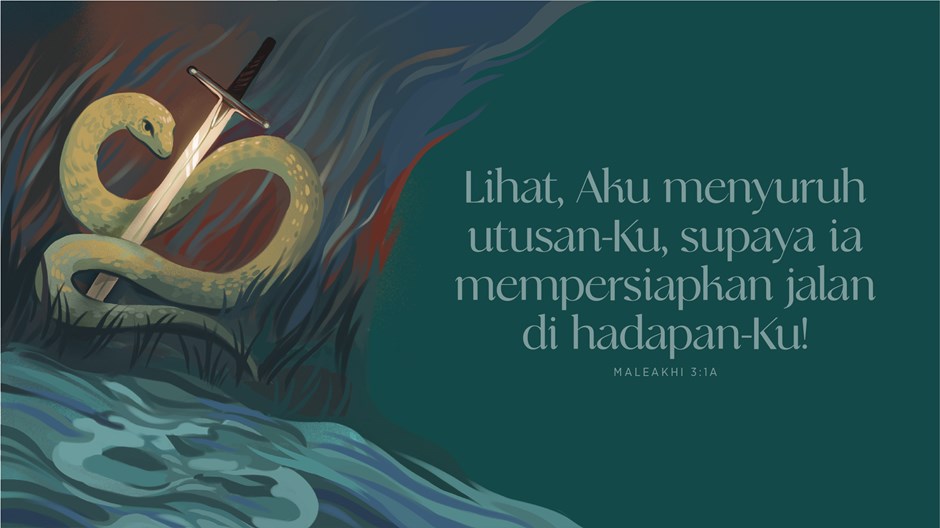 Untuk mengunduh kumpulan renungan "Berita Injil di Masa Adven," klik di sini.
Baca Maleakhi 3:1–4
Hari ini kita membaca dari kitab terakhir di Perjanjian Lama, tepat sebelum halaman pertama kitab Matius. Bangsa Israel telah kembali dari pembuangan di Babel, Bait Suci Yerusalem telah dibangun kembali, namun hubungan mereka dengan Tuhan masih… rumit.
Kitab Maleakhi tersusun dalam serangkaian pernyataan oleh Tuhan, yang dipenuhi dengan pertanyaan dan tuduhan dari umat Israel. Ketika dialog-dialog ini dibukakan, dosa dan pemberontakan yang dilakukan bangsa Israel disingkapkan, sebagaimana halnya karakter Allah Israel yang penuh kasih setia. Perikop kita di pasal 3 diperkenalkan dengan adanya permintaan dari Israel agar Tuhan yang menghukum itu muncul (2:17), dan dengan janji Tuhan untuk mengirim seorang utusan yang akan mempersiapkan jalan bagi Dia (3:1).
Setelah itu, Tuhan sendiri akan datang ke Bait Suci. Sungguh janji yang penuh dengan pengharapan! Allah, yang telah memilih bangsa Israel sebagai umat-Nya yang berharga, akan datang. Ia akan menunjukkan komitmen-Nya sekali lagi kepada umat-Nya.
Meski demikian, harapan ini dibahas lebih tajam di ayat berikutnya. Ya, Tuhan akan datang—tetapi siapa yang dapat tahan akan hari kedatangan-Nya? Tuhan tidak akan memuji orang Israel karena pelayanan mereka yang setengah hati di Bait Suci atau karena menolak menghormati Tuhan sepenuhnya. Sungguh, Tuhan yang akan datang itu seperti "api tukang pemurni logam dan sabun tukang penatu," yang mengadili bangsa Israel karena kelaliman dan kesesatan mereka.
Selama Adven, saat kita menunggu kelahiran sang Mesias dan mendambakan kedatangan Tuhan kembali, kerinduan itu sangat jelas terasa. Dunia kita hancur, dan kita membutuhkan Juru Selamat. Tetapi, seperti bangsa Israel, Juru Selamat yang kita nantikan mungkin tidak seperti yang kita harapkan. Ia juga mungkin tidak memuji kita. Sebaliknya, kekurangan kita akan terungkap, dan kita juga akan diminta untuk bertobat dan mengubah cara hidup kita.
Tetapi justru inilah intinya. Tuhan kita bukanlah Tuhan yang meninggalkan kita sendirian dan membiarkan kita begitu saja. Ia adalah Tuhan yang mengubah kita, dan ini hanya bisa terjadi melalui kesadaran dari hidup kita yang sangat perlu ditata ulang. Penataan ulang inilah, yaitu keterbukaan diri kita kepada Tuhan yang memurnikan, yang akan membawa kita lebih dekat pada-Nya dan makin mendekati tujuan kita diciptakan.
Marilah kita terbuka kepada Tuhan dan menerima bahwa kedatangan-Nya mungkin tidak seperti yang kita bayangkan. Tetapi pastinya, kebaikan dan kelemah-lembutan Tuhan yang agung dan setia ini bisa kita percayai karena Ia Tuhan yang tidak akan meninggalkan kita sendirian.
Jen Rosner adalah asisten profesor tamu bidang teologi sistematika di Fuller Theological Seminary dan penulis buku Finding Messiah: A Journey Into the Jewishness of the Gospel.
Diterjemahkan oleh: Mikhael Kristiani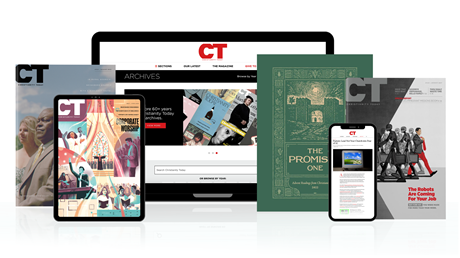 Annual & Monthly subscriptions available.
Print & Digital Issues of CT magazine
Complete access to every article on ChristianityToday.com
Unlimited access to 65+ years of CT's online archives
Member-only special issues
Subscribe
Ia Tidak Akan Meninggalkan Kita Sendiri
Ia Tidak Akan Meninggalkan Kita Sendiri