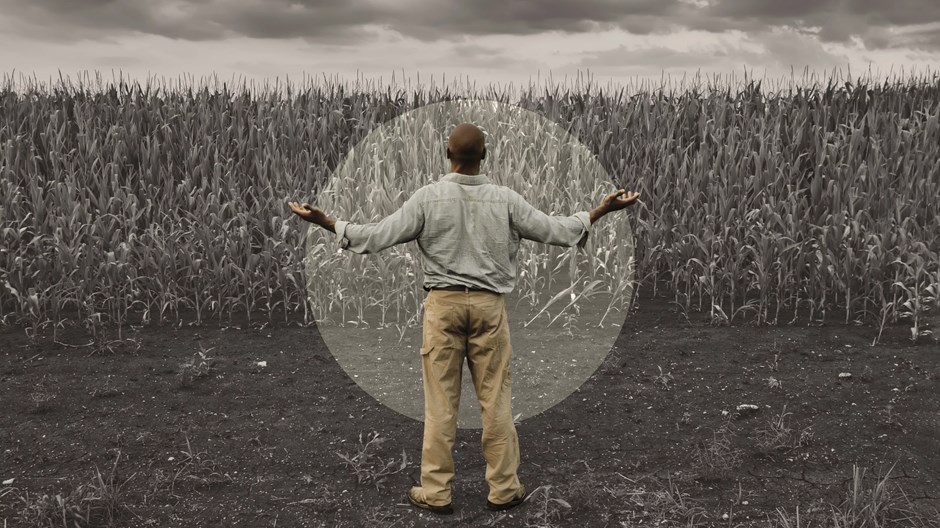 Image: John Fedele / Getty / Edits by Rick Szuecs
Uma manchete de junho de 2021 da revista Atlas Obscura anuncia: "O hobby de aposentadoria de Tom Brown é uma dádiva de Deus para chefs, conservacionistas e sidras". E eu acrescentaria "para a igreja" também.
Brown, engenheiro químico aposentado, passou os últimos anos procurando variedades perdidas de maçã. Na virada do século 20, havia cerca de 14 mil variedades de maçã nos Estados Unidos. Mas, segundo relata Eric J. Wallace na Atlas Obscura, "no final da década de 1990, os pomares comerciais dos EUA cultivavam menos de 100 variedades de maçã".
Nos últimos 25 anos, Brown "recuperou cerca de 1.200 variedades e em seu pomar de dois acres [...] encontram-se 700 das variedades mais raras" — amarelas, vermelhas e verdes com manchas, com nomes como Carolina Beauty e Sheepnose. Ainda assim, continua Wallace, "os especialistas estimam que cerca de 11 mil variedades antigas foram extintas". Toda essa riqueza de doçura, acidez, cor e textura sutis. Todas essas gloriosas histórias e nomes da horticultura. Tudo isso perdeu-se. Foi substituído por uma engenharia de homogeneidade.
Os debates ambientais podem acabar em abstrações. A escala da catástrofe ambiental pode deixar uma pessoa estupefata e apática. O problema é grande demais e muito difícil de entender. Contudo, as preocupações com a criação se tornam compreensíveis para mim nas particularidades do meu quintal, com seus pássaros, minhocas e pomares de maçã.
Como aponta Matthew Sleeth, um defensor do cuidado com a criação, quer se entenda ou mesmo se afirme a mudança climática antropogênica, podemos intuitivamente compreender que o mundo está morrendo. E nós, como igreja, devemos lamentar o modo que esse esvaziamento de nossos céus e mares prejudica não apenas a Terra, mas também nossa fé. A destruição da criação altera inevitavelmente nossa ética e nossa adoração.
Cada desaparecimento de espécies vegetais e animais é uma perda de algo que foi feito com infinito amor e criatividade. A natureza é um ícone — uma janela para o céu. Quando destruímos o ícone, não mais conseguimos ouvir seu chamado à adoração.
Em seu livro Against Nature, Steven Vogel escreve que, quando a natureza é objetificada, vemos a criação apenas como algo "a ser superado e dominado para fins humanos". O resultado é uma "separação fundamental entre ser humano e natureza".
O mundo criado deixa de ser um lugar de glória e maravilhamento e se torna, em vez disso, uma matéria inerte para exploração comercial e consumo pessoal. Um mundo sem raízes é um mundo sem Deus.
Além disso, nossa visão da natureza tem impacto de longo alcance em nossa teologia, crenças e ética. Se a criação for desvalorizada, nós, como criaturas encarnadas, esquecemos nosso próprio telos e significado. Se não importa o fato de perdermos 11 mil variedades de maçã, então, por que importaria de que modo uso meu corpo? Afinal, por que corpos seriam importantes?
Em seu editorial na revista CT sobre ética sexual cristã, Andy Crouch escreve que uma parte fundamental de uma teologia cristã do sexo é "que a matéria importa. Pois, por trás da desvalorização do corpo está, em última análise, uma aversão gnóstica pela encarnação em geral."
Embora eu fale muito sobre a santidade da encarnação, na prática sou uma gnóstica limítrofe. Passo os dias conversando com colegas nas telas. Como alimentos que aparecem em minha mesa como num passe de mágica, pois nunca sujo minhas mãos no plantio ou na colheita. Tudo que escrevo e prego me mantêm em um mundo inebriante de ideias.
Para muitos de nós, o corpo dificilmente parece algo necessário. Com essa nossa desconexão cultural da tangibilidade, dos limites e dos ritmos do mundo natural, não podemos sustentar uma teologia do corpo que pareça diferente de algo arbitrário e abstrato.
Parte do chamado e do dom da igreja é mostrar às pessoas como viver como criaturas novamente. Para muitos, o caminho de volta à fé não se encontra em argumentos melhores — ainda que estes sejam importantes —, mas sim em uma conexão mais profunda com o mundo terreno, sujo e glorioso que nos rodeia. Preservar a beleza criada preserva a adoração.
Portanto, Tom Brown é um herói. Ele recuperou 1.200 amostras da maravilhosa sabedoria de Deus — 1.200 testemunhas de que esta matéria terrena, que incluiu nosso próprio corpo, é algo que importa. Ele resgatou um tesouro de ícones não menos sagrado do que um cofre cheio de preciosidades do Vaticano.
Espero ser mais parecida com ele. Espero sujar minhas mãos hoje, dar uma caminhada, aprender sobre outra variedade de árvore no meu quintal, comer da horta recém-plantada pelo meu marido e lembrar que o Criador também me fez. Ele me fez parte deste mundo, onde pedras, aves e até maçãs clamam por seu nome.
Traduzido por: Mariana Albuquerque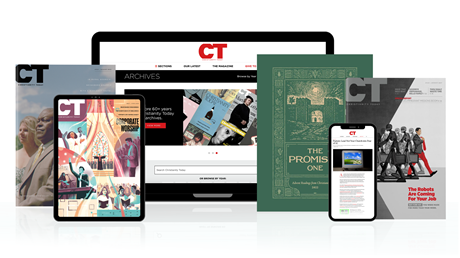 Subscribe to Christianity Today and get access to this article plus 65+ years of archives.
Home delivery of CT magazine
Complete access to articles on ChristianityToday.com
Over 120 years of magazine archives plus full access to all of CT's online archives
Subscribe Now
Por que a destruição ambiental prejudica a adoração
Por que a destruição ambiental prejudica a adoração