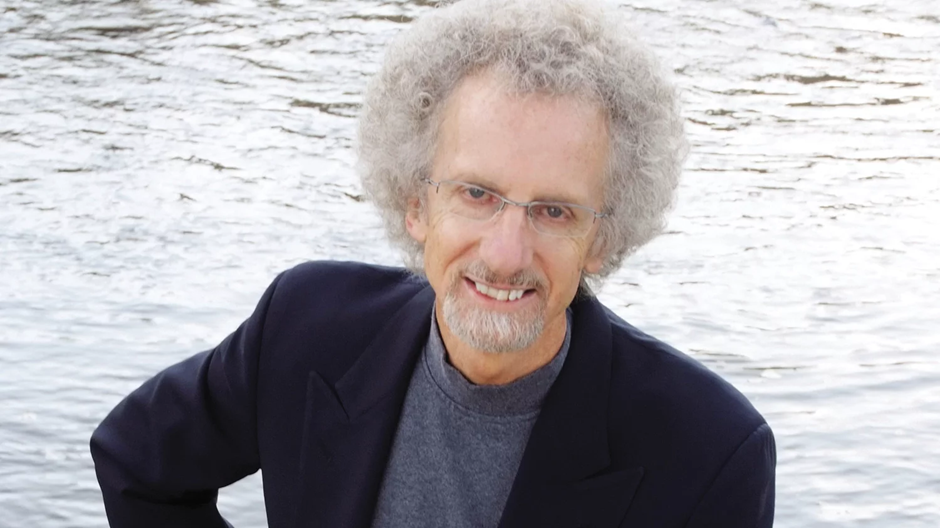 Image: Courtesy of Zondervan
En Gracia divina vs. condena humana , su libro de referencia publicado en 1997, Philip Yancey desafió a sus hermanos evangélicos a actuar de un modo que coincidiera con su lenguaje y sus creencias sobre la gracia. Regresa a este tema en su libro La desaparición de la gracia: ¿Qué les pasó a las buenas nuevas? (Vida), y actualiza el llamado a una vida llena de gracia dentro de una cultura cuyo consenso cristiano se ha deshilachado. La autora y bloguera de Christianity Today Amy Julia Becker habló con Yancey acerca de poner en acción la gracia en contextos en donde el cristianismo ya no es dominante.
Esta entrevista fue realizada en noviembre de 2014.
¿Por qué eligió tratar de nuevo el tema de la gracia?
Amy Sherman, socióloga e investigadora, ha dicho que los cristianos suelen tener tres modelos para interactuar con la sociedad: la fortificación, la acomodación y la dominación. Por decirlo de manera sencilla: nos replegamos sobre nosotros mismos, diluimos nuestro testimonio o derribamos a nuestros oponentes. Y por muchas razones, estos no son modelos del Nuevo Testamento.
Entonces, ¿qué deberíamos ser? Necesitamos crear asentamientos pioneros que muestren al mundo un modo de vida diferente, basado en la gracia.
Se nos ha malcriado en los Estados Unidos debido a nuestra herencia religiosa. Una vez hubo un consenso cristiano en común. Hace unas cuantas generaciones, Billy Graham habría llenado el mayor estadio de cualquier ciudad, se habría puesto de pie y habría dicho «la Biblia dice» y la audiencia habría asentido con él. Hoy la creencia en la Biblia no se puede dar por sentada, así que las menciones acerca de lo que la Biblia dice no tendrán el mismo poder. En esta cultura, el nuevo paradigma es que llegues a la gente con actos de misericordia que toquen el corazón de las personas, y nuestra esperanza es que eso los hará preguntar el porqué de nuestras acciones.
Hoy en día escuchamos hablar de grupos cristianos que pierden el reconocimiento universitario, o que las oraciones o expresiones cristianas en público están prohibidas. En respuesta, nos ponemos a la defensiva y nos sentimos marginados. Pero gran parte de la historia cristiana ha sido vivida de ese modo, como ocurrió durante el Imperio romano, cuando un pequeño número de cristianos dieron forma a otro modo de vida. En una cultura como la nuestra, necesitamos demostrar primero de qué modo la fe en Cristo marca la diferencia en cómo vivimos.
¿Cómo pueden los cristianos enfatizar la gracia y a la vez mantenerse fieles a las verdades del evangelio?
Juan es claro: Jesús vino «lleno de gracia y de verdad». Nosotros hemos imitado bien la parte de la verdad. Pero… restauremos algo de equilibrio.
En los evangelios, cuanto más marginado, pecador o perdedor eras, más te sentías atraído por Jesús. No puedes conseguir esa clase de respuesta inversa simplemente proclamando la verdad todo el tiempo, no importa qué tan verdadera sea.
A veces pienso en lo difícil que tuvo que ser para Jesús. Estaba rodeado de personas que tomaban decisiones equivocadas y egoístas. Imagina lo que es ser perfecto y aun así alcanzar a la gente con la gracia. ¡Qué lección! Es impresionante cómo él evitó decir: «Me encantaría largarme de este planeta». Nunca pareció ofendido por las personas que nos ofenderían a nosotros.
Usted imagina una iglesia llena de gracia como una que existe para «los de afuera». ¿A qué se parecería?
En mi libro escribo acerca de ir a cada iglesia en mi agenda telefónica. Diferentes iglesias tienen diferentes énfasis. Algunas se centran en sus vecindarios. Las iglesias que están en el centro de las ciudades, por ejemplo, enfatizan en gran medida las necesidades que los rodean. Otras tienen un enfoque de misiones.
Es una cuestión de mayordomía. A algunos de nosotros se nos llama a ser administradores de la prosperidad y el éxito, a otros, a serlo del fracaso, el dolor y el sufrimiento. Es mucho más difícil ser un buen administrador del éxito que del fracaso. Así fue en el Antiguo Testamento con Israel. La gente se olvidaba de Dios cuando las cosas iban bien, y se volvían a Él en los tiempos difíciles.
Esta es la situación hoy en día. Los Estados Unidos han sido bendecidos con prosperidad y éxito. Después del fin de la Guerra Fría y la caída del comunismo, fuimos los únicos que quedamos en pie. ¿Cómo hemos administrado esos dones? Yo diría que no muy bien.
Así que la iglesia tiene una oportunidad de ser mejor administradora. No podemos esperar que la nación opere por medio de principios cristianos: ninguna nación lo ha hecho. Pero podemos esperarlo de la iglesia. Imagine qué ocurriría si nos organizáramos en el vecindario, en la ciudad y en el mundo como personas que existen para el bien de «los de fuera».
Nos sentimos tentados a confiar en la aprobación de leyes y en ganar debates, pero al final esos no son los mayores poderes. El mayor poder es lo que hizo Jesús: murió y resucitó de nuevo. Ahí es donde empezó todo. Cuanto más actuemos como Jesús, sin derribar a la gente, sino mostrándoles un mejor modo de vida, los de fuera mirarán y dirán: «Estos cristianos son diferentes».
Traducción por Noa Alarcón
Edición en español por Livia Giselle Seidel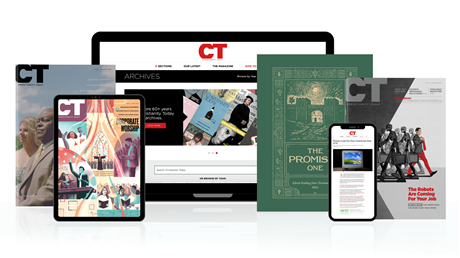 Subscribe to Christianity Today and get access to this article plus 65+ years of archives.
Home delivery of CT magazine
Complete access to articles on ChristianityToday.com
Over 120 years of magazine archives plus full access to all of CT's online archives
Subscribe Now
Seamos pioneros de la gracia en una era poscristiana
Seamos pioneros de la gracia en una era poscristiana