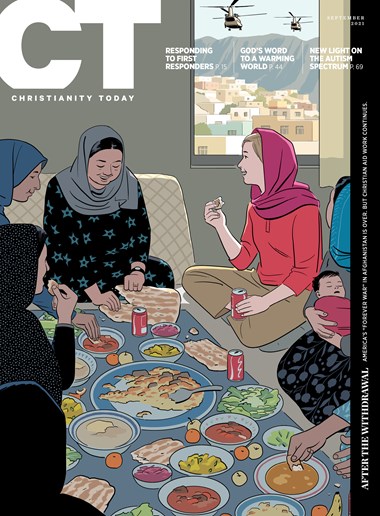 Read CT anywhere you go.
Subscribers have full access to CT's digital archives, including special issues. Download a PDF of this issue, or browse individual articles below.
About This Issue
Our September issue went to press before the stunningly rapid fall of Afghanistan's government. This month's cover honors the history of faithful, unseen service in Afghanistan on the part of local believers and Christian aid workers. With US troops largely gone from the country and the Taliban now firmly in control, it's easy to forget that the church was at work there long before America's "forever war" began—and will remain at work there, in whatever form it takes, now that the war has ended.