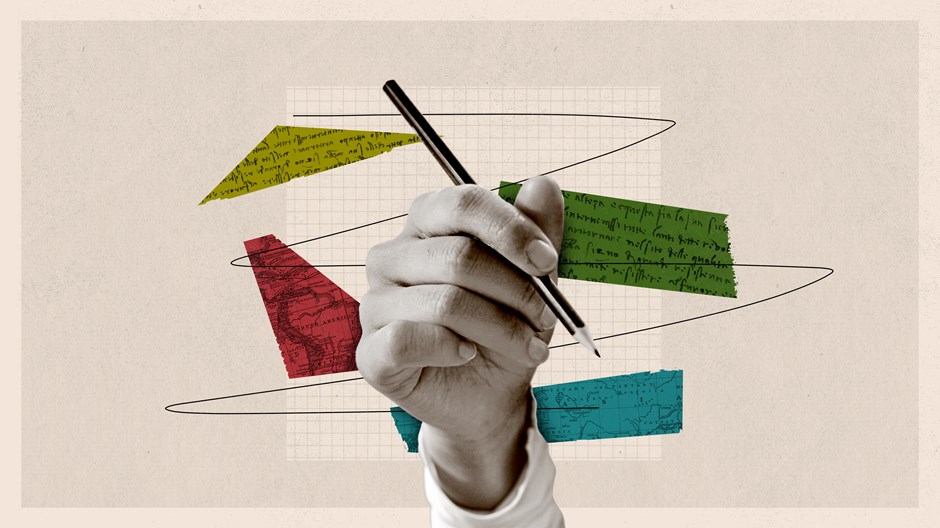 Image: Image: Illustration by Rick Szuecs / Source Images: Ron Lach / Pexels / Flickr / CCO
Di Christianity Today, kami percaya bahwa Firman Allah memiliki kebenaran dan wawasan yang spesifik terhadap berbagai tantangan dan pergumulan yang kita sedang hadapi di masa kini. Lebih jauh lagi, setiap budaya memiliki pendekatan terhadap Alkitab dari perspektif masing-masing dan menawarkan wawasan-wawasan yang unik terkait Firman Allah. Karena itu, tentu akan ada banyak hal yang dapat kita pelajari dari para penulis dengan latar belakang budaya yang berbeda, dalam menganalisa dan mengaplikasikan Firman Tuhan.
Dengan pemikiran tersebut, maka Christianity Today mengadakan Kontes Esai Internasional Kedua. Kami berharap para penulis yang berbahasa Indonesia, Spanyol, Portugis, Perancis, dan Tiongkok dapat mengirimkan pemikiran-pemikirannya dalam bahasa masing-masing. Tulisan-tulisan tersebut akan dinilai oleh tiga sampai lima juri yang merupakan pemimpin atau teolog Kristen dari negara yang bersangkutan. Kemudian esai yang menang akan diterjemahkan ke dalam bahasa Inggris dan diterbitkan di situs web Christianity Today, baik dalam bahasa Inggris maupun bahasa negara pemenang.
Pada tahun ini, kami meminta para penulis untuk memilih sebuah ayat, pasal, atau kisah dari kitab Kejadian, Ayub, 1 atau 2 Korintus, atau Kolose, dan mengaplikasikannya pada konteks persoalan yang sedang Anda atau masyarakat di negara Anda alami. Secara khusus, kami mencari referensi Alkitab yang kuat, yang dikombinasikan dengan penerapan Alkitab yang menyegarkan dan menginspirasi. Nasihat dari tulisan Anda juga harus dapat berlaku bagi orang-orang Kristen di negara Anda, sambil tetap mengingat bahwa karya tersebut juga akan dibaca oleh orang-orang Kristen secara global.
Kami tertarik untuk membaca argumen-argumen unik yang mengomunikasikan perspektif Injil terhadap suatu persoalan tertentu dengan corak pemikiran yang kaya dan bisa membuat para pembaca penasaran untuk membuka Alkitab dan membaca lebih lanjut. Untuk jenis artikel yang memakai sudut pandang orang pertama perlu menyertakan pengalaman pribadi Anda untuk memperluas konsep iman dan kebenaran alkitabiah yang Anda sampaikan.
Kami menyarankan Anda membaca beberapa artikel yang diterbitkan oleh CT untuk membantu Anda memahami corak, gaya, dan jenis artikel yang kami terbitkan. Kami tidak mencari esai akademik dan artikel CT tidak memakai catatan kaki, tetapi kami memakai pranala jika diperlukan.
Kriteria penilaian:
Gagasan (Orisinal, kreatif, dan relevan): 25%
Penguraian (Alkitabiah, inspiratif, sistematis, argumentatif, aplikatif): 50%
Penulisan (diketik rapih, ketelitian ejaan, kesesuaian batasan jumlah kata, gaya bahasa komunikatif dan mudah dipahami): 25%
Pemenang dan Hadiah
Hanya ada satu pemenang dari setiap negara (Indonesia, Spanyol, Portugis, Perancis, dan Tiongkok).
Pemenang akan mendapatkan:
Uang senilai $250
Berlangganan Christianity Today selama 3 tahun.
Esainya diterbitkan di situs web Christianity Today.
Jika esai Anda tidak berhasil menang, kami mungkin akan tetap menerbitkannya. Oleh karena itu, ketika mengajukan esai dalam kontes ini, Anda setuju untuk mengizinkan esai Anda dipertimbangkan oleh editor Christianity Today untuk penerbitan di masa mendatang.
Informasi Pendaftaran
Mohon email berkas pendaftaran ke ChristianityTodayID@christianitytoday.com paling lambat 15 September 2022.
Cantumkan di bagian subyek email: "Kontes Esai Christianity Today—(Nama Lengkap)"
Nama dokumen esai: Nama terakhir, nama pertama - Judul
Kirimkan esai Anda berupa tautan (link) atau lampiran (attachment).
Sertakan nama lengkap Anda dan biodata singkat di email (sekitar 50 kata).
Infokan jumlah hitungan kata dari esai Anda.
Detail
Jumlah kata untuk setiap esai antara 1.200 hingga 1.500 kata, diketik 1 spasi.
Anda dapat mengirimkan lebih dari satu esai dan memungkinkan bagi kami untuk menerbitkan lebih dari satu kiriman esai per orang. Akan tetapi hanya satu esai per orang saja yang akan menjadi pemenang dan runner up.
Keterlambatan pengiriman esai akan mengakibatkan esai tersebut tidak dapat diproses lebih lanjut untuk keikutsertaan dalam kontes. Namun kami akan tetap mempertimbangkannya untuk dipublikasikan.
Semua konten harus orisinal.
Periksalah ejaan dan tata bahasa. Tautkan ke sumber luar mana pun jika ada.
Esai Anda akan diedit oleh editor Christianity Today sebelum dipublikasikan dan judul mungkin akan diubah.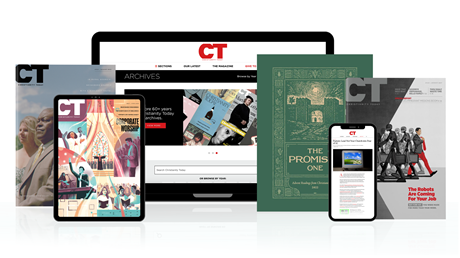 Subscribe to Christianity Today and get access to this article plus 65+ years of archives.
Home delivery of CT magazine
Complete access to articles on ChristianityToday.com
Over 120 years of magazine archives plus full access to all of CT's online archives
Subscribe Now
Kontes Esai Internasional Kedua dari Christianity Today
Kontes Esai Internasional Kedua dari Christianity Today