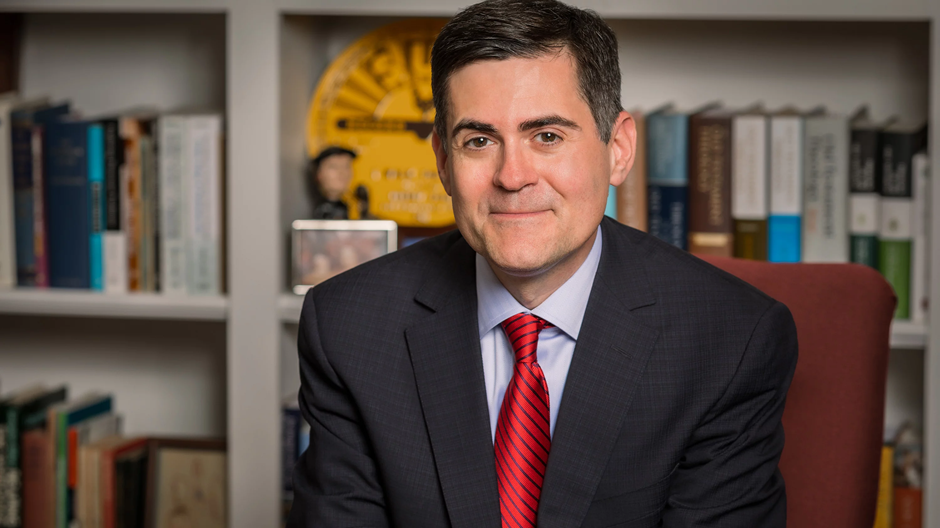 Image: Eric Brown
O que torna uma pessoa grande aos olhos do mundo não é o fato de possuir um talento extraordinário, mas sim uma aplicação arrojada e persistente desse talento, guiada pela coragem e pelo caráter, rumo a um objetivo digno. O que torna uma pessoa grande no reino de Deus é, segundo Jesus, um espírito de servidão humilde (Mateus 20.26).
É por isso que estou tão profundamente satisfeito em anunciar que, no dia 1º. de setembro, Russell Moore assumirá o papel de editor-chefe da Christianity Today.
Que Moore é uma pessoa com talentos extraordinários é fato incontestável. Ele foi nomeado reitor da Escola de Teologia do Seminário Teológico Batista do Sul quando tinha apenas 32 anos. Por meio de seus livros, artigos e podcasts, discursos públicos e liderança da Comissão de Ética e Liberdade Religiosa, Moore atuou como a voz pública cristã evangélica possivelmente mais proeminente do país na última década. Qualquer um que tenha lido seus escritos ou ouvido sua oratória atestará seus prodigiosos dons naturais.
Mas esse talento por si só não é o motivo de nossa empolgação. Moore demonstrou, repetidas vezes, a coragem de expressar suas convicções e a integridade de viver de acordo com elas. Às vezes, isso significa lutar em praça pública por verdades bíblicas e teológicas essenciais. Às vezes significa declarar verdades à igreja que nos desafiam e nos constrangem.
Ele trabalhou incansavelmente para ajudar homens e mulheres de convicção evangélica a lidar com o pecado dentro de nossos próprios muros, seja relacionado a idolatria e preconceito ou a abuso e negligência. Moore assumiu alguns dos objetivos mais importantes e urgentes do nosso tempo, mesmo quando isso significou sofrer as fisgadas e flechadas dos críticos de dentro e de fora.
O que mais me empolga, no entanto, é a maneira como ele nunca perdeu de vista nosso principal chamado cristão de servir os necessitados e buscar os perdidos. Seja aconselhando pastores em crise, acolhendo sobreviventes de abuso em sua casa ou compartilhando o evangelho com estudantes universitários, Moore não é um acadêmico de gabinete ou um lançador de bombas no Twitter, mas sim alguém que está profundamente engajado na vida da igreja e em compartilhar o amor de Deus com os outros. Como ministro batista ordenado que ocupou vários papéis pastorais (e desempenha um deles ainda hoje), Moore tem servido a igreja e o reino de forma incansável ao longo de sua carreira.
Na Christianity Today, aspiramos promover histórias e ideias do reino de Deus. A pergunta básica que inspira nosso trabalho é esta: Como é ser um fiel seguidor de Jesus Cristo em nosso tempo? Esperamos ser para uma nova geração o que fomos para o próprio Moore, quando conheceu aChristianity Todayaos 15 anos de idade: uma visão abrangente e impactante da vida cristã que abra um caminho, em meio a este mundo caído, na direção do reino de Deus.
Por isso nomear Moore para essa posição é algo tão importante. Como presidente e CEO, ocupei o cargo por um breve período em espírito de mordomia, mas é preciso alguém para ocupá-lo de forma plena, e Moore demonstra ter essa maneira de seguir a Jesus que é profundamente enraizada, lindamente ortodoxa, atenta, compassiva e comprometida em servir ao reino, mesmo que isso nos custe muito.
Igualmente importante é o fato de também estarmos trazendo Joy Allmond, uma veterana da comunicação e do mundo editorial, para atuar como chefe da equipe editorial. Uma das principais incumbências de Moore será continuar avançando no Projeto de Teologia Pública. Allmond trabalhará ao lado dele para que esse projeto floresça. Com uma vasta experiência na Billy Graham Evangelistic Association, na revista Decision e na Lifeway, Allmond trará consideráveis ​​talentos editoriais, executivos e interpessoais para o bom funcionamento de nosso empreendimento editorial, bem como para eventos e programas futuros.
A nossa é uma era de grandes perigos e de grandes promessas para a igreja. Estamos determinados na Christianity Today a fazer tudo o que pudermos para servir a igreja em um momento turbulento e divisivo, bem como para amar o mundo que Deus criou. Tivemos a honra de trazer Russell Moore para a equipe há pouco mais de um ano. Agora aguardamos ansiosos por aquilo que ele, Allmond e nossa extraordinária equipe editorial poderão realizar nos próximos anos.
-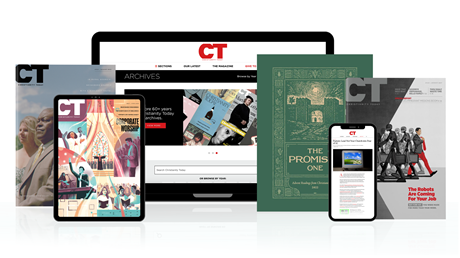 Subscribe to Christianity Today and get access to this article plus 65+ years of archives.
Home delivery of CT magazine
Complete access to articles on ChristianityToday.com
Over 120 years of magazine archives plus full access to all of CT's online archives
Subscribe Now
Christianity Today nomeia Russell Moore como editor-chefe
Christianity Today nomeia Russell Moore como editor-chefe