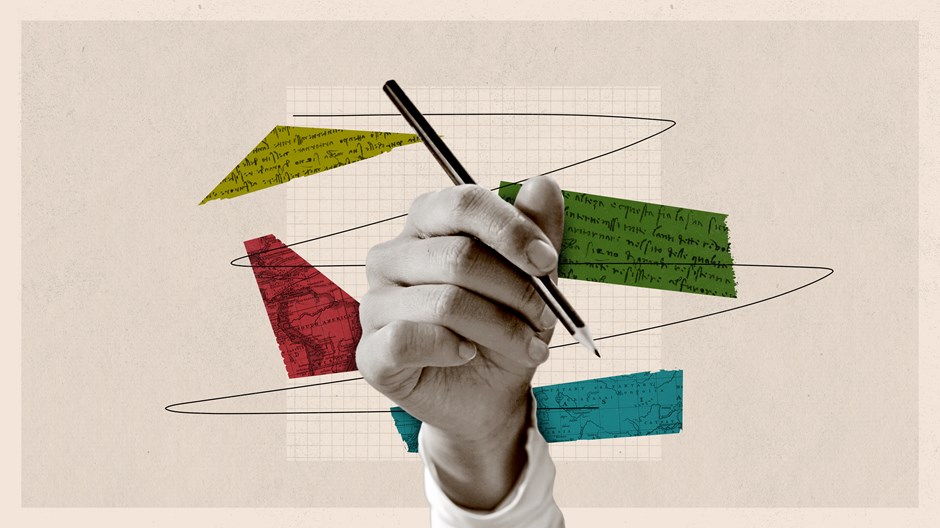 Image: Image: Illustration by Rick Szuecs / Source Images: Ron Lach / Pexels / Flickr / CCO
Na Christianity Today, acreditamos que a Palavra de Deus tem verdades e insights específicos para os desafios e as lutas que enfrentamos nos tempos de hoje. Além disso, cada cultura aborda a Bíblia a partir de uma perspectiva própria e oferece percepções únicas sobre o texto sagrado; assim, temos muito a aprender conhecendo as maneiras como pessoas de contextos diferentes do nosso analisam e aplicam as Escrituras.
Com isso em mente, estamos anunciando nosso segundo concurso internacional anual de artigos. Queremos que pessoas que escrevam em português, espanhol, francês, indonésio ou chinês nos enviem suas reflexões em um texto escrito no seu idioma. Os artigos serão julgados por três a cinco líderes cristãos e teólogos de locais que falam essa língua. Os artigos vencedores serão traduzidos para o inglês e publicados no site da Christianity Today no idioma em que foi escrito e em inglês.
Este ano, estamos pedindo aos escritores que escolham um versículo, capítulo ou história de Gênesis, Jó, 1 ou 2Coríntios ou Colossenses e o apliquem a alguma questão que você ou a sociedade em que vive esteja enfrentando em seu contexto específico. Em particular, estamos em busca de textos que demonstrem uma forte reverência pelas Escrituras combinada com uma aplicação do texto bíblico que seja nova e surpreendente. No artigo, o escritor deve exortar seus próximos e concidadãos, mas também ter em mente que será lido pela igreja global.
Estamos interessados em ler argumentos originais que comuniquem a perspectiva do Evangelho sobre uma questão específica em tom generoso e sensato que deixe os leitores ansiosos para abrir a Bíblia e ler mais. Artigos escritos em primeira pessoa devem aplicar a experiência pessoal a um conceito mais amplo de fé e de verdade bíblica.
Aconselhamos você a ler alguns dos artigos publicados pela CT para ter uma ideia melhor do tom, do estilo e do tipo de texto que publicamos. Não estamos procurando artigos acadêmicos; também não usamos notas de rodapé, mas sim hiperlinks, quando necessário.
Critérios de julgamento
Clareza com que a ideia é apresentada.
Originalidade das reflexões, ideias ou contribuições do autor.
Estrutura argumentativa.
Profundidade teológica.
Evidências de pesquisa sobre o tema.
Reconhece e, quando apropriado, interage com outras perspectivas.
Relevância para a comunidade de língua portuguesa.
Prêmios
Teremos um vencedor para cada um destes idiomas: espanhol, português, francês, indonésio e chinês.
O vencedor do concurso deste ano ganhará um prêmio de 250 dólares e assinaturas impressa e digital, por três anos, da Christianity Today. Também terá seu artigo publicado no site da Christianity Today.
Se o artigo que enviou não vencer, ainda assim podemos publicá-lo. Ao enviar seu artigo, você concorda este que seja considerado pelos editores da Christianity Today para publicação futura.
Informações para o envio
Por favor, envie seu artigo por e-mail para ChristianityTodayPT@christianitytoday.com até 30 de setembro de 2022.
No assunto do e-mail coloque: "Concurso de artigos da Christianity Today – [Seu nome e sobrenome]"
Cada artigo deve ser formatado separadamente em um documento digitado em espaço simples
Nomeie seu documento da seguinte maneira: Sobrenome, Nome — Título do artigo
Envie seu artigo como um link ou anexo.
Inclua seu nome completo e uma pequena biografia no e-mail (50 palavras ou menos)
Forneça o total de palavras de seu artigo
Detalhes
Os artigos enviados devem ter entre 1.200 e 1.500 palavras.
Você pode enviar mais de um artigo para julgamento. Podemos publicar mais de um artigo submetido por pessoa, mas apenas um artigo por pessoa estará entre os vencedores e os segundos classificados.
Não podemos aceitar inscrições atrasadas para o concurso, mas ainda assim iremos considerá-las para publicação.
Todo o conteúdo deve ser original.
Verifique a ortografia e a gramática. Forneça o link para quaisquer fontes externas.
Seu artigo será editado, antes da publicação, pelos editores da Christianity Today e o título pode ser alterado.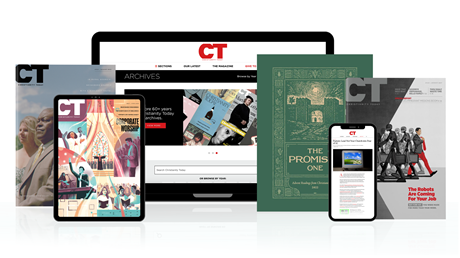 Subscribe to Christianity Today and get access to this article plus 65+ years of archives.
Home delivery of CT magazine
Complete access to articles on ChristianityToday.com
Over 120 years of magazine archives plus full access to all of CT's online archives
Subscribe Now
Anunciamos o Segundo Concurso Internacional Anual de Artigos da Christianity Today
Anunciamos o Segundo Concurso Internacional Anual ...