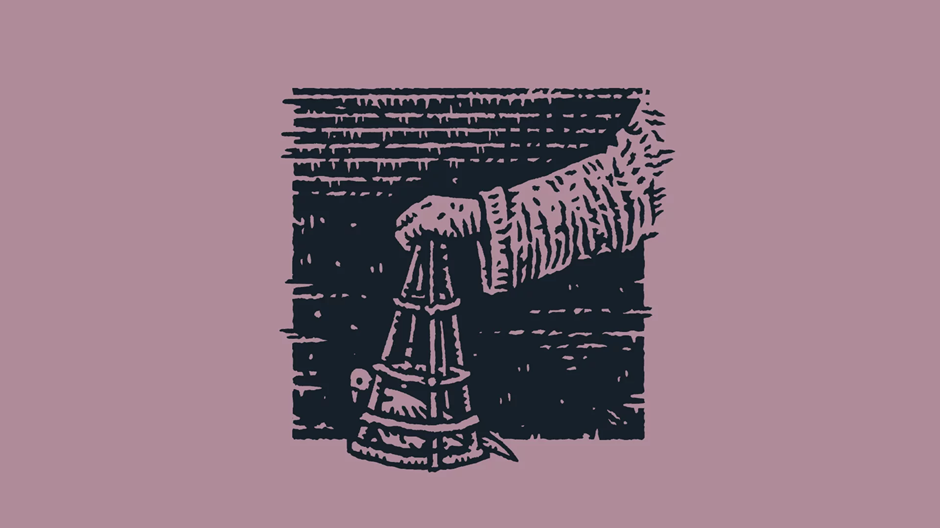 Image: Stephen Crotts
Baca Lukas 1:5–25
Tetapi malaikat itu berkata kepadanya: "Jangan takut, hai Zakharia, sebab doamu telah dikabulkan dan Elisabet, isterimu, akan melahirkan seorang anak laki-laki bagimu dan haruslah engkau menamai dia Yohanes. Lukas 1:13
Perjanjian Lama ditutup dengan janji tentang seseorang yang akan membuat hati bapa-bapa berbalik kepada anak-anaknya. Kata-kata yang mengakhiri kitab Maleakhi tersebut bergema selama berabad-abad dalam keheningan. Dalam masa penantian antara Perjanjian Lama dan Perjanjian Baru, Allah kita yang perkasa sedang menyiapkan panggung dunia yang penuh gejolak bagi kedatangan Sang Raja Damai.
Segala sesuatu ada waktunya, dan Lukas 1 adalah sebuah tapestri yang rumit dari penetapan-penetapan ilahi. Latar belakangnya merupakan suatu waktu yang ditetapkan dalam sejarah: pada masa pemerintahan Herodes. Zakharia ditetapkan untuk melakukan tugas keimaman sekali seumur hidup. Tahun-tahun infertilitas yang panjang bagi Elisabet adalah sebuah situasi mustahil yang ditetapkan untuk menyiapkan kelahiran Yohanes Pembaptis secara ajaib. Garis keturunan imam dari pasangan itu adalah warisan yang ditetapkan untuk membesarkan seorang putra yang diurapi. Dan Gabriel adalah utusan yang ditetapkan untuk memberitahukan tujuan yang ditetapkan Allah bagi Yohanes Pembaptis.
Ketika mereka masih muda dan memulai hidup bersama, Zakharia dan Elisabet mungkin memiliki ekspektasi penuh harapan tentang masa depan mereka. Namun seiring bulan-bulan ketidaksuburan berubah menjadi menahun, harapan untuk memiliki anak pun memudar dan terasa seperti beban "aib" (Luk. 1:25).
Saat kita diperkenalkan dengan pasangan ini, mereka sudah "sangat tua" namun mereka tetap terus berjalan bersama Tuhan. Kesetiaan ini layak mendapatkan pujian penghargaan kita—daripada kritikan terhadap momen ketidakpercayaan Zakharia. Lagipula, pria tua ini sudah sangat akrab dengan kekecewaan.
Zakharia telah bertekun dalam doa melewati tahun-tahun yang tampaknya gelap dan senyap. Akan tetapi pada hari itu, saat ia melakukan tugas keimaman yaitu menyalakan api untuk membakar ukupan, tampaklah Gabriel dan memberitahukan bahwa Tuhan telah mengabulkan doanya. Ternyata Tuhan senantiasa menyertai Zakharia—sekalipun surga tampak senyap. Sang Terang Dunia tidaklah lupa; Ia berdaulat mempersiapkan sejarah sesuai waktu yang telah ditetapkan.
Kisah Zakharia dan Elisabet memberi kita perspektif tentang masa penantian kita sendiri. Kita diingatkan bahwa tidak ada tanggal kadaluarsa pada doa-doa kita. Kesetiaan pasangan ini berkembang menjadi musim sukacita yang memberi kehidupan ketika janji Tuhan digenapi melalui anak mereka, sang perintis bagi Mesias.
Akan tetapi saat kita menyelami kisah mereka, janganlah mengabaikan tahun-tahun infertilitas mereka. Kita juga perlu menyelami bagian hidup mereka yang menyakitkan ini. Sebab dalam kesedihan panjang mereka, kita melihat iman mereka yang kuat.
Elisabet mengerti bahwa dalam mukjizat ini, Tuhan telah menunjukkan kemurahan hati-Nya yang istimewa. Banyak tokoh Alkitab tidak menerima apa yang mereka harapkan atau apa yang telah dijanjikan kepada mereka di dunia ini (Ibr. 11:39). Penggenapan akhir dari iman mereka berada di luar jangkauan mereka—demikian pula bagi kita. Adven ini, dalam penantian kita, terdapat gambar yang lebih besar yang sedang dilukis—pada waktu yang telah ditetapkan Tuhan. Imanuel—Tuhan beserta kita—masih setia pada janji-Nya hingga kini.
Dorena Williamson adalah pendiri gereja, pembicara, dan penulis ColorFull, The Celebration Place, Crowned with Glory, dan Brown Baby Jesus.
Diterjemahkan oleh Helen Emely.
-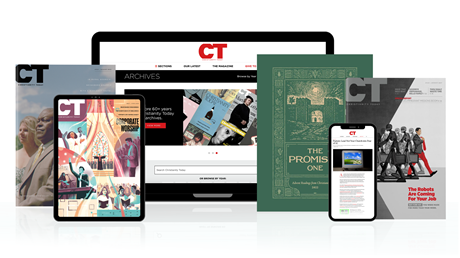 Annual & Monthly subscriptions available.
Print & Digital Issues of CT magazine
Complete access to every article on ChristianityToday.com
Unlimited access to 65+ years of CT's online archives
Member-only special issues
Subscribe
Menanti Sebuah Janji
Menanti Sebuah Janji