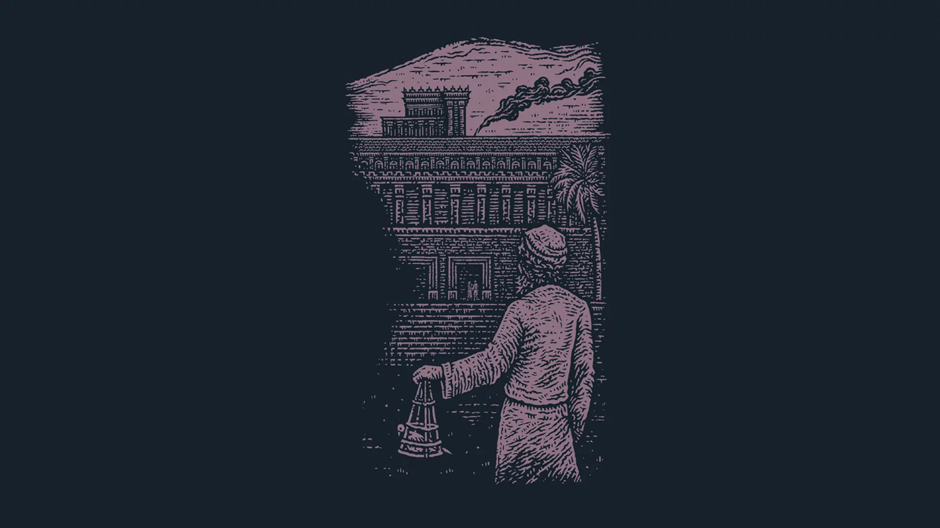 Image: Stephen Crotts
Baca Lukas 2:21–40
"Sebab mataku telah melihat keselamatan yang dari pada-Mu, yang telah Engkau sediakan di hadapan segala bangsa." LUKAS 2:30–31
Mengasuh anak itu sulit, dan kali pertama menjadi orang tua akan menambah beban kesulitan tersendiri. Segalanya menjadi hal baru—mulai dari merasakan detak jantung pertama dari kehidupan di dalam rahim hingga kali pertama menggendong dan melihat anak Anda, kali pertama memandikannya, kali pertama menyusuinya, ucapan pertamanya, langkah pertamanya. Begitu banyak hal yang pertama!
Bayangkan bagaimana menjadi Yusuf dan Maria, bepergian dengan bayi mereka yang baru lahir, dari Betlehem ke Yerusalem. Perjalanan itu memakan waktu beberapa jam dengan berjalan kaki. Dalam ketaatan penuh, mereka melakukan perjalanan pertama kalinya sebagai orang tua baru, berpartisipasi dalam tradisi mendedikasikan diri dan anak mereka bagi Tuhan.
Semua berjalan sesuai rencana sampai Simeon yang benar dan saleh itu tiba. Dia telah menantikan pembebasan bagi Israel, dan ketika memasuki pelataran Bait Allah, dialah yang pertama mengalaminya. Pada saat itu, Tuhan memenuhi janji-Nya bahwa Simeon tidak akan mati sebelum ia melihat Mesias. Ketika melihat bayi Yesus, mengertilah dia.
Dan Simeon tidak hanya melihat Dia—Simeon menatang-Nya. Pada momen itu, Simeon secara nyata memahami bahwa keselamatan Tuhan yang telah dinubuatkan oleh para nabi bukan hanya dalam skala global melainkan juga secara intim dan personal. Keselamatan itu sendiri diwujudkan di dalam bayi yang bersuara dan menggeliat di lengannya. Seraya Simeon menyembah dan berbicara tentang keselamatan Tuhan, Maria dan Yusuf kagum, mungkin saja mereka mengingat instruksi para malaikat bahwa mereka harus menamai anak mereka Yesus, nama yang berkaitan dengan keselamatan dari Tuhan.
Sementara Simeon berbicara kepada Maria, Hana mendatangi mereka dan mengkonfirmasi pujian penyembahan nubuatan Simeon dengan mengucap syukur kepada Allah. Selama berdekade-dekade, seluruh hidup Hana berpusat pada ibadah kepada Tuhan, berdoa, dan berpuasa. Ketika melihat Yesus, mengertilah Hana. Dia tahu ini adalah Anak yang mereka nanti-nantikan untuk menebus umat Allah, jadi dia berbicara tentang Yesus kepada semua orang yang mau mendengarkan. Terang yang dijanjikan bagi bangsa-bangsa telah tiba.
Melalui Maria dan Yusuf, serta Simeon dan Hana, kita melihat kilasan gambaran tentang bagaimana pengabdian kepada Tuhan dan kehidupan yang benar. Kita menyaksikan ketaatan dan iman, disiplin dan dedikasi, penantian dan penyembahan. Mereka melihat Imanuel. Mereka menatang Imanuel. Mereka mengenal Imanuel. Mereka berbicara tentang Imanuel.
Saat kita merayakan Imanuel pada Adven ini, marilah kita berjalan dalam ketaatan penuh seperti Maria dan Yusuf. Mari kita mempraktikkan pengabdian, ketulusan, dan kehidupan yang penuh pujian seperti Simeon. Mari kita menjadi seperti Hana, yang berdoa, berpuasa, dan berbicara tentang Yesus kepada semua orang yang mau mendengar. Tidak ada penebusan di dalam nama yang lain.
Kristie Anyabwile adalah penulis Literally: How Understanding Bible Genress Transforms Bible Study dan editor His Testimonies, My Heritage.
Diterjemahkan oleh Vika Rahelia.
-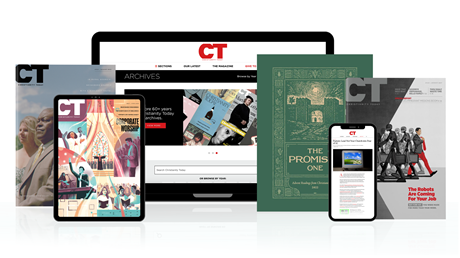 Subscribe to Christianity Today and get access to this article plus 65+ years of archives.
Home delivery of CT magazine
Complete access to articles on ChristianityToday.com
Over 120 years of magazine archives plus full access to all of CT's online archives
Subscribe Now
Melihat Yesus, Mengertilah Mereka
Melihat Yesus, Mengertilah Mereka