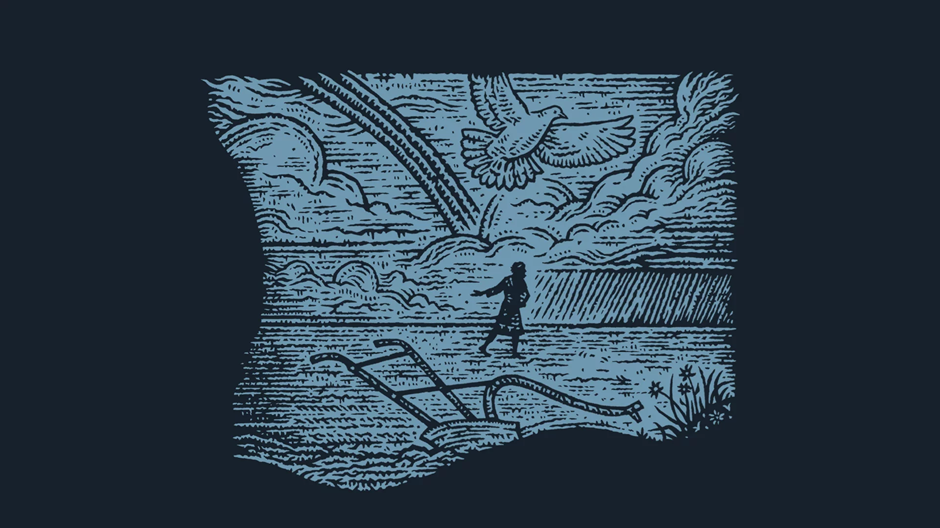 Image: Stephen Crotts
Lea Juan 14:27; 16:33; y Efesios 2:14–18
Dos verdades pueden entrar en conflicto y, sin embargo, si ambas son ciertas, debemos afirmar ambas.
En primer lugar, nuestro mundo está lleno de auténtico dolor y problemas. Como advirtieron los profetas del Antiguo Testamento, nuestra rebelión contra Dios nos ha retorcido a nosotros y a nuestro mundo. Fingir lo contrario es, en el mejor de los casos, ser ingenuo, o duro de corazón, en el peor. Dios no nos pide que mintamos sobre las dificultades de la vida.
En segundo lugar, Jesús es nuestra paz, no de una forma barata o cursi, sino de una forma terrenal, trascendente y que altera el cosmos. Él es la única respuesta a este dolor y a estos problemas. Enviado por el Padre con el poder del Espíritu, el Hijo de Dios se hizo plena y verdaderamente humano. Este Dios de paz irrumpió en nuestro mundo roto como uno de nosotros e inició un mundo renovado, haciendo realidad la antigua esperanza profética. «Cristo es nuestra paz», ya que derribó «mediante su sacrificio el muro de enemistad que nos separaba», no solo entre el pecador y Dios, sino también entre el judío y el gentil, el hombre y la mujer, el esclavo y el libre, el cielo y la tierra (Efesios 2:14; Gálatas 3:28; Colosenses 1:15–22).
Y estas dos verdades entran en colisión.
Jesús es nuestra paz, no solo de forma psicológica, sino también de forma concreta e integral en todos los ámbitos de la vida. Él es nuestra paz, y nos la concede, no al hacernos insensibles, sino perdonando y sanando y envolviéndonos en su amor y en su vida. Incluso en la oscuridad de la noche y cuando la confusión, la duda y el caos se arremolinan, Jesús sigue diciendo: «La paz les dejo; mi paz les doy… No se angustien ni se acobarden» (Juan 14:27).
Reconocemos los problemas y la ruptura como algo doloroso y problemático porque no tienen nada que ver con shalom. Mientras que shalom trae armonía, bondad y un mundo floreciente, nosotros vivimos entre guerras y traiciones, asfixiados en nuestro propio ensimismamiento. Pero en respuesta a nuestra rebelión y caos, Jesús trae su paz, su shalom. «Yo les he dicho estas cosas para que en mí hallen paz … pero ¡anímense! Yo he vencido al mundo» (Juan 16:33). Al conectarnos con Dios, Él es nuestro shalom. Él es la esperanza de Israel y, por tanto, la esperanza del mundo.
Así es como tenemos paz en un mundo auténticamente perturbado: Dios, desde más allá de nuestro mundo, se ha dado a sí mismo como nuestra paz. Cristo, el Dios–hombre, es nuestra paz. Él no depende de nuestras emociones y circunstancias fluctuantes. Dios no nos pide que mintamos sobre el dolor y los problemas ni sobre su bondad y presencia en Cristo. Ambas cosas son ciertas. Amados, hay problemas, pero Cristo es nuestra paz en medio de los problemas, y nos brinda refugio, fuerza y dirección para extender su paz a este mundo herido.
Kelly M. Kapic es teólogo en el Covenant College y autor o editor de numerosos libros como Embodied Hope y You're Only Human.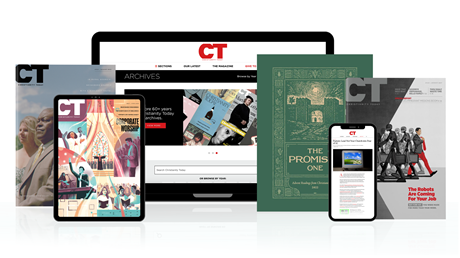 Subscribe to Christianity Today and get access to this article plus 65+ years of archives.
Home delivery of CT magazine
Complete access to articles on ChristianityToday.com
Over 120 years of magazine archives plus full access to all of CT's online archives
Subscribe Now
Jesús es nuestra paz
Jesús es nuestra paz