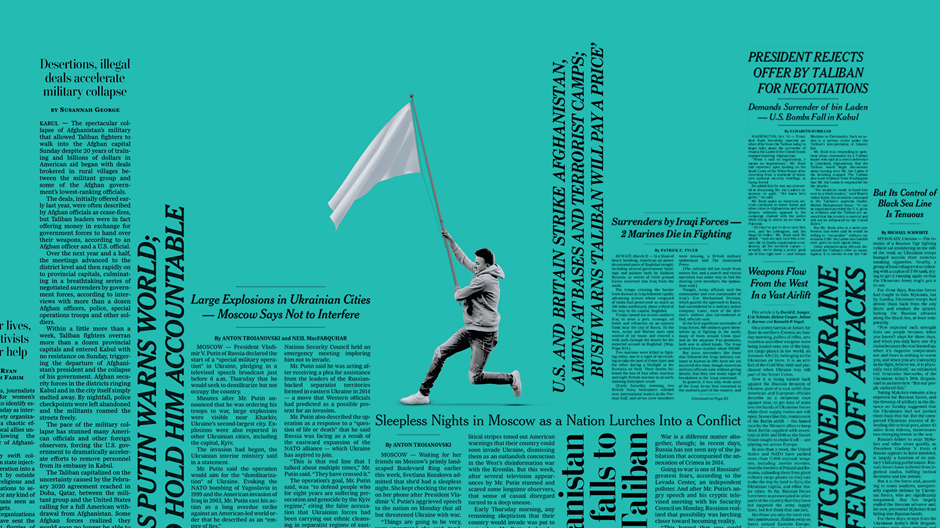 Image: Illustration by Rick Szuecs / Source Images: David Kovalenko / Unsplash / Creative Commons
Às vezes, são necessários novos horrores da guerra para nos lembrar que nosso mundo não é um lugar pacífico. Em contraste com cenários de violência já duradouros em Mianmar, Iêmen, Síria, Etiópia, Somália, Afeganistão e além, a agressão da Rússia na Ucrânia ocupou o centro das atenções por meses este ano.
Como cristãos, acreditamos que o mundo deveria estar em paz e que, um dia, estará. Quando João Batista nasceu e seu pai Zacarias ficou cheio do Espírito Santo e profetizou a chegada da redenção de Deus, isso culminou com uma visão de paz (Lucas 1.67-79). Zacarias declarou que Deus "visitou e redimiu o seu povo" de viver "nas trevas e na sombra da morte". Ele vai "guiar nossos pés no caminho da paz".
Quando, logo depois, os pastores souberam do nascimento de Jesus, esse anúncio também veio com uma invocação de paz. Uma hoste de anjos glorificou a Deus, e de todas as bênçãos que poderiam ser dadas na encarnação de Cristo, eles ofereceram "paz na terra aos homens aos quais ele concede o seu favor" (Lucas 2.14).
A mensagem que Deus enviou ao povo judeu, como o apóstolo Pedro mais tarde sintetizou, foi a que fala das "boas novas de paz por meio de Jesus Cristo" (Atos 10.36). Como cristãos, temos o evangelho da paz (Efésios 6.15), o Príncipe da Paz (Isaías 9.6), e tanto a paz de Deus quanto um Deus de paz (Filipenses 4.7,9) e uma esperança final de paz em um mundo restaurado, em que não haverá mais morte, nem choro nem dor (Apocalipse 21.3-4).
Essa esperança não é apenas para o futuro. A paz não é apenas para o eschaton, embora frequentemente seja assim que os evangélicos se refiram a ela.
Temos a tendência de falar como se ansiar pela paz e buscá-la fosse algo relacionado a Neville Chamberlain, Jimmy Carter e John Lennon, um sinal de fraqueza em pacifistas e apaziguadores que ou não entendem o mal que nos cerca ou não têm força moral para combatê-lo. Já ouvi a expressão "guerras e rumores de guerra" (Mateus 24.6) ser invocada para provar que distúrbios são algo normal com muito mais frequência do que me deparei com uma expectativa cristã confiante na paz de Deus.
Quando "chegar a hora certa, Jesus realmente voltará, e acabará com todas as guerras", admitiu o televangelista Jerry Falwell, em seu provocativo ensaio de 2004 "Deus é pró-guerra", em que se mostrou favorável à Guerra do Iraque. Por enquanto, disse ele, "continuamos a viver em tempos violentos". Falwell argumentou que a Bíblia nos diz que a guerra será uma realidade constante até a segunda vinda de Cristo, e que carregar os fardos uns dos outros significa escolher a guerra, e não a paz.
Parece que os evangélicos usam a infame frase de Chamberlain "paz para o nosso tempo" na maioria das vezes com escárnio, nunca com esperança sincera. Falamos sobre paz no Natal porque está lá, no texto bíblico, mas não esperamos vê-la tão cedo, e ficaríamos um pouco desconfiados se a víssemos.
Uma das razões pelas quais a frase de Chamberlain ficou tão firmemente gravada na mente moderna é por ecoar a linguagem familiar do Livro de Oração Comum da Igreja Anglicana, de 1662. A Ordem para a Oração da Manhã, a ser repetida diariamente ao longo do ano, liga a paz com o desdobramento do plano divino de salvação de forma tão indissociável quanto o faz o Evangelho de Lucas.
"Ó Senhor, salva o teu povo", diz o celebrante, "Dá paz em nosso tempo". E o povo responde: "Pois não há outro que lute por nós, senão tu, ó Deus".
Tenho pensado nessa oração neste outono e no Advento, depois de um ano de manchetes dominadas pela guerra entre dois países em que os maiores grupos religiosos são de cristãos professos. (Em sua maioria, ucranianos e russos — incluindo o presidente russo Vladimir Putin — identificam-se como ortodoxos.)
É fácil ser cínico sobre a "paz em nosso tempo" em um momento como este, ou deixar de lado Zacarias e as palavras dos anjos como se fossem nada além de um aviso antecipado sobre uma esperança ainda distante.
A oração não segue esse caminho fácil. Ela pressupõe um mundo como o nosso, no qual a paz é extremamente necessária e no qual muitas vezes somos incapazes de alcançar a paz que buscamos por nossas próprias forças. No entanto, apesar de todo esse realismo, a oração não relega a paz para um perpétuo amanhã nem aceita a guerra e o conflito para o hoje. Nem nós devemos fazer isso.
Deus veio para seu povo e o redimiu. Ele quer "guiar nossos pés no caminho da paz" (Lucas 1.79) e é mais do que capaz de dar paz ao nosso tempo.
Bonnie Kristian é colunista da Christianity Today e vice-editora da The Week. Ela é autora de A Flexible Faith: Rethinking What It Means to Follow Jesus Today (2018) e Untrustworthy: The Knowledge Crisis Breaking Our Brains, Polluting Our Politics, and Corrupting Christian Community (2022).
-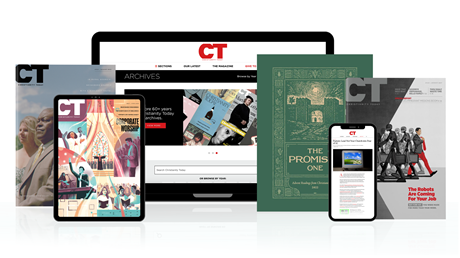 Annual & Monthly subscriptions available.
Print & Digital Issues of CT magazine
Complete access to every article on ChristianityToday.com
Unlimited access to 65+ years of CT's online archives
Member-only special issues
Subscribe
Por que somos tão cínicos sobre a paz na Terra?
Por que somos tão cínicos sobre a paz na Terra?