Top 10 CT News Stories of the Year
From "Dobbs" to a bombshell SBC abuse report, we ranked the most significant evangelical headlines from 2022.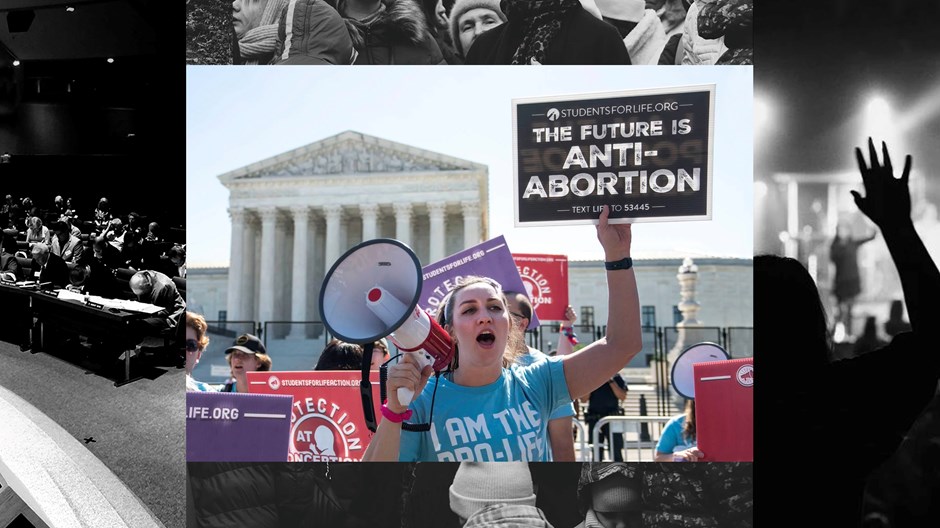 Image: Illustration by Christianity Today
Some of 2022's biggest stories for evangelicals are slow-drip trends that we've seen developing over several years, from the coronavirus fallout to the rise of nondenominational churches. We picked some important moments this past year that crystallized these trends.
10. COVID-19 Fallout
Even with pandemic restrictions mostly lifted, ministries saw ongoing fallout from COVID-19. They have had less access to nursing homes and prisons. Fewer ministry employees wanted to work on the frontlines. The pandemic also brought a drop in church attendance and Bible reading.
9. Seminary Cuts
Seminaries around the country faced declining enrollment and revenue, prompting tough decisions. Trinity Evangelical Divinity School cut faculty positions and Gordon-Conwell Theological Seminary decided to sell its historic campus, continuing a trend in recent years.
8. Conservative Methodist Churches Launch Breakaway Denomination
In 2020, the United Methodist Church agreed on a plan for conservative churches to amicably split from the denomination over LGBT issues. But after the denomination twice delayed meeting to vote on the plan, conservative churches went ahead this year with launching their breakaway denomination, Global Methodist Church.
7. Midterms and Christian Nationalism
Throughout the year Christian voters debated what "Christian nationalism" meant exactly and what that looked like in politics. When it came time to vote, pro-life Christians were largely disappointed by midterm results around the country. Inflation was voters' biggest motivator.
6. Mass Shootings
Mass shootings once again shattered communities across the country. A pastor ministered to his family after his great-granddaughter was killed in the Uvalde, Texas, elementary school shooting; an elderly Taiwanese congregation in California subdued a gunman in an attack; and Buffalo's Black Christian community tried to rebuild after a devastating racist attack at a grocery store that killed 10.
5. Ongoing Abuse and Church Investigations
More stories of abuse came to light in churches around the country—and within CT itself. Those under investigation included a New Zealand megachurch, an Ontario megachurch leader Bruxy Cavey, and Hillsong Church founder Brian Houston. The Village Church's pastor Matt Chandler took a three-month leave of absence over an unexplained inappropriate online relationship.
4. War in Ukraine and Refugees
Russia began a full-scale war against Ukraine on February 24, 2022, committing atrocities in Ukraine that pastors responded to, and driving refugees to the US. CT's Sophia Lee was on the ground in Ukraine and Poland covering the local church's response to war and refugees.
3. The Rise of Nondenominational Churches
If "nondenominational" were a denomination, it would be the largest Protestant one, claiming more than 13 percent of churchgoers in America. Every Protestant denomination has declined except those who say they are nondenominational.
2. Southern Baptist Convention Abuse Report and Department of Justice Inquiry
A bombshell investigation released in May showed that Southern Baptist Convention leaders had a list of abusers that they kept secret while going after those who were pushing for abuse reforms. Soon after, the Justice Department began an investigation into multiple SBC entities over abuse. The convention began moving toward abuse reforms, including electing abuse reform advocate Bart Barber as president.
1. Roe v. Wade Overturned
After 49 years of evangelical pro-life activism against the US Supreme Court ruling legalizing abortion in Roe v. Wade, the court overturned Roe in its June ruling in Dobbs v. Jackson Women's Health. With abortion legalization now in the hands of states, the ruling led to political turmoil and debates within the pro-life movement about strategy after Dobbs.
Check out the rest of our 2022 year-end lists here.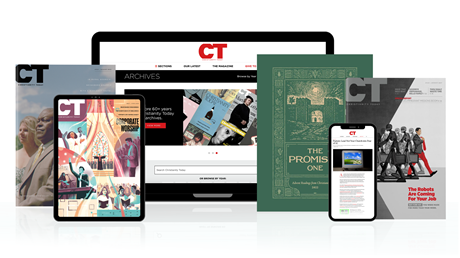 Annual & Monthly subscriptions available.
Print & Digital Issues of CT magazine
Complete access to every article on ChristianityToday.com
Unlimited access to 65+ years of CT's online archives
Member-only special issues
Subscribe
Top 10 CT News Stories of the Year
Top 10 CT News Stories of the Year