Every now and then, I'll hear Christians musing about heaven. They might speculate about the future of marriage, the biology of immortality, or the extent of our supernatural abilities—"Will we be able to pass through walls?" But perhaps the most common question is "What language will we speak?"
The underlying assumption is that we'll have the same language, human or heavenly. Many imagine that God's original plan for humanity was for one people, speaking in one language. In this way of thinking, only sin—and the specific failure at Babel—led to a diversity of peoples, languages, and cultures. And in the new creation, confusion will be undone as all become one.
However, in Cultural Identity and the Purposes of God: A Biblical Theology of Ethnicity, Nationality, and Race, Steven M. Bryan argues that our desire for unity—and the biblical vision of it—requires linguistic and cultural diversity. More specifically, he contends that God's plan from the beginning was to fill the earth with a multiplicity of peoples who together experience the reciprocity of mutual blessing.
In exploring God's purposes for our diverse world, Bryan considers the prominent forms of cultural identity: ethnicity, nationality, and race. However, the book's main emphasis is biblical and theological, not sociological. Bryan, a New Testament professor at Trinity Evangelical Divinity School, depicts God's unfolding plan for peoples from creation to new creation as revealed in Scripture.
The book blends rich theological reflection and deep cultural perception, drawing on the author's 20 years of missionary experience in Ethiopia. Bryan includes several anecdotes from this period. Ethiopia has significant historic, ethnic, and linguistic diversity—as well as its fair share of cultural conflict. As such, it provides something of a case study for the cultural battles common throughout the world today.
For example, Bryan considers how the emergence of globalization has led to widespread ethnonationalism. In response to mass migration (itself often resulting from ethnic conflict), many nations are becoming culturally insular or domineering, operating with "the notion that a nation should have but one people with one culture."
Bryan's concern is that many Christians have "succumbed to the temptation of thinking that cultural multiplicity within a society is ultimately unworkable and must somehow be prevented, banished, or reduced." Christians taking such a view might hold the theological assumption that "cultural multiplicity plays no part within the purposes of God or is itself a problem to overcome."
In response, Bryan explores "what Scripture has to say about God's purposes not only for people but also for peoples." As he asserts, "The relationship between peoples turns out to be a crucial, if often overlooked, feature of the biblical story. Only by understanding God's intentions for peoples can we live in the world as God intended and live in hope of the world to come."
Cultural Identity and the Purposes of God is thoroughly biblical. Throughout, Bryan offers fresh readings of Bible passages, both familiar and obscure, from the curse of Canaan to cultural preferences among Roman believers. His book is saturated with scriptural insight that repays careful reading.
Bryan also demonstrates a necessary evenhandedness when evaluating cultures. He's clearly able to read both Scripture and current events with an eye for the beauty of diversity and the dangers of cultural sins.
Within the context of local churches, Bryan envisions a community that integrates peoples without assimilating them—one that deconstructs idolatrous practices without asking converts to renounce their cultures. He suggests the gospel creates a new and shared cultural identity that incorporates the glory and gifts of diverse individuals.
Bryan also seeks out a biblically informed perspective on some of today's most challenging topics, including nationalism, systemic racism, identity politics, genocide, and privilege. Here again he demonstrates careful and nuanced thinking on oft-divisive matters, moving beyond theological reflection to practical application. In this, the book is commendable for being a truly ambitious work.
The word ambitious also hints at my primary critique. Biblical theology often seeks to identify a theme and trace its development across the biblical canon. But the perennial temptation within this discipline is to spotlight a theme's significance in passages where it's only a supporting character.
At times, I wondered whether Bryan overstates the importance of cultural identity in various biblical stories. For example, I wasn't convinced by his claim that Cain's sin is best understood as "a story of willful resistance to the divine purpose that the human family comprises many families united in worship of the one God." Likewise, I was skeptical of the way he described Abraham's faith as a willingness to disadvantage himself for the sake of other nations.
Furthermore, in a book tracing themes of nationality and ethnicity, I would have expected fuller treatment of key passages related to cultural identity like Acts 17:26–27 or Galatians 3:28. In the end, I think Bryan could have better developed his case that "a rich variety of cultures is central to the divine vision for humanity" and that "God's intent is for a world filled with diverse peoples."
Still, I found his overall argument compelling. While some Christians may assume linguistic and cultural variety are the product of sin rather than the purpose of God, God's mysterious plan for the nations, as revealed in history's culmination, says otherwise. When God sums up all things in Christ, the result, to use Bryan's preferred phrase, is "a people of peoples."
Those in Christ are a new people representing every nation, tribe, and tongue. In the beautiful vision of Revelation, as Bryan puts it, "each culture in all its uniqueness will fulfill its true purpose in magnifying the glory of the Lord," as diverse peoples bring their unique glories into the city of God (21:24). And within the New Jerusalem, ongoing cultural (and linguistic!) diversity will be expressed in perfect unity to the praise of the Lamb who was slain.
Elliot Clark works with Training Leaders International. He is the author of Evangelism as Exiles: Life on Mission as Strangers in our Own Land and Mission Affirmed: Recovering the Missionary Motivation of Paul.
Have something to add about this? See something we missed? Share your feedback here.
Cultural Identity and the Purposes of God: A Biblical Theology of Ethnicity, Nationality, and Race
Crossway
2022-07-26
288 pp., 19.99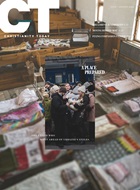 This article is from the Jul/Aug 2022 issue.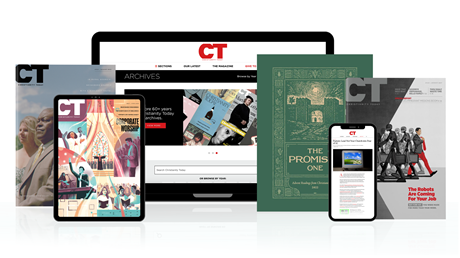 Annual & Monthly subscriptions available.
Print & Digital Issues of CT magazine
Complete access to every article on ChristianityToday.com
Unlimited access to 65+ years of CT's online archives
Member-only special issues
Subscribe
Cultural Diversity Isn't a Problem to Be Solved
Cultural Diversity Isn't a Problem to Be Solved