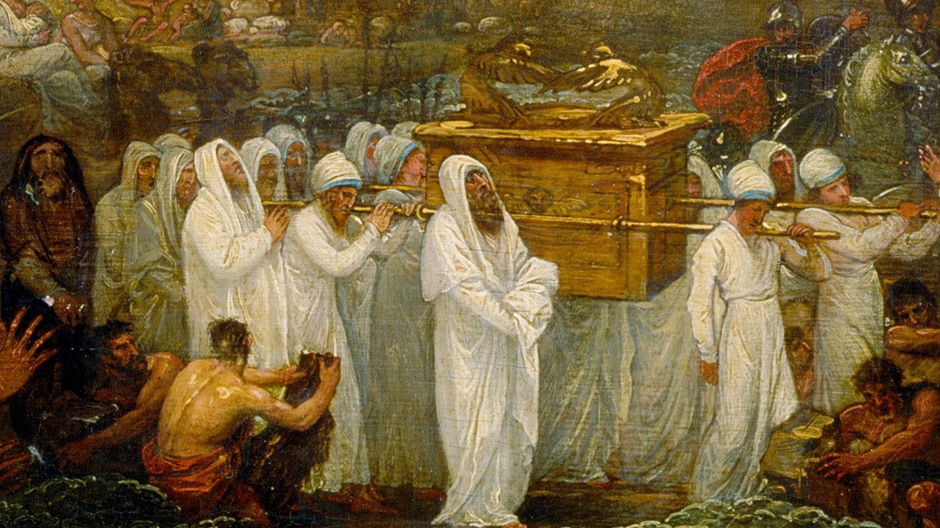 Image: Wikimedia Commons
Ketika tiba saatnya untuk mengembalikan tabut perjanjian ke Yerusalem, setelah merebutnya kembali dari bangsa Filistin, umat Israel meletakkan tabut tersebut di sebuah kereta. Ini menjadi suatu kesalahan mematikan yang akan merenggut nyawa seorang pria. Menurut hukum, tabut itu harus dipikul di atas bahu orang Lewi dengan tongkat. Tetapi alih-alih mengacu pada Firman Tuhan tentang bagaimana menangani barang-barang milik Tuhan, umat Israel memakai petunjuk dari orang Filistin.
Ketika mereka mencapai tempat pengirikan, lembu-lembu penarik kereta itu mulai tergelincir. Tabut itu pun—yang merupakan simbol berharga dari kehadiran Tuhan yang Mahakudus—mulai miring.
Saat itu terjadi, seorang pria bernama Uza mengulurkan tangannya untuk meraih tabut tersebut dan mencegahnya agar tidak menyentuh tanah, maka "bangkitlah murka TUHAN terhadap Uza, lalu Allah membunuh dia di sana karena keteledorannya itu; ia mati di sana dekat tabut Allah itu" (2Sam. 6:7).
Kita merasa kasihan pada Uza, bukan? Dari sudut pandang kita, dia hanyalah seorang pria dengan niat yang baik. Dia hanya mencoba membantu, kata kita. Namun Uza telah berdosa terhadap Allah.
Mungkin ia pikir dia cukup suci untuk menyentuh sesuatu yang tidak seharusnya dia sentuh. Mungkin tabut itu, yang telah berada di rumah ayahnya selama dua dekade, telah menjadi terlalu biasa, jadi semacam ornamen. Namun bagaimanapun juga, hilangnya kekaguman dia, ditambah lagi dengan kegagalannya untuk bertindak sesuai ketentuan hukum Tuhan, mengharuskan keadilan Tuhan. Sebagaimana yang diamati RC Sproul, "Uza berasumsi bahwa tangannya lebih tidak tercemar dibandingkan tanah."
Kapan pun Tuhan menghakimi seperti ini, kita tergoda untuk bereaksi seperti Daud, yang marah "karena Tuhan telah menyambar Uza demikian hebatnya" (2Sam. 6:8). Bagaimana mungkin, Tuhan yang dipuji karena kebaikan-Nya, tampak begitu kejam?
Karena Tuhan adalah transenden dan sebab itu tak terbandingi, murka-Nya tidak seperti murka yang kita ketahui melalui pengalaman. Tuhan tidak murka karena ego-Nya dilukai. Ia juga bukan Pribadi yang sadis, yang menikmati penderitaan kita. Tidak, murka ini, dalam kata-kata teolog Skotlandia John Murray, adalah "kejijikan yang kudus dari Pribadi Allah terhadap apa yang bertentangan dengan kekudusan-Nya." Jika Ia mengabaikan pelanggaran terkecil sekalipun, maka Ia tidak kudus lagi.
Kita bersimpati terhadap orang-orang seperti Uza karena kita memiliki pandangan yang sangat rendah tentang dosa dan pemahaman yang biasa-biasa saja tentang kekudusan Tuhan. Namun Ia adalah tanpa noda, cacat, ataupun cela. Sebaliknya, dosa kita menjijikkan, memuakkan, sangat jahat, tidak benar, dan melanggar hukum. Jadi Tuhan harus menghakimi. Ia harus menghunus pedang-Nya pada orang yang bersalah. (2Sam. 24:16–17; 1Taw. 21:16).
Akan tetapi, meski jarang ditanyakan, inilah pertanyaan yang harusnya diajukan: Jika Tuhan harus menghakimi, lalu mengapa kita masih hidup? Bukankah kita sudah makan buah yang dilarang Tuhan? Bukankah kita menjalankan hukum Allah yang kudus dengan sesuatu yang kurang hormat? Meski demikian, di sinilah kita, masih berada di bawah matahari. Anugerah diberikan kepada orang-orang yang tidak pantas mendapatkan apa pun selain murka.
Diadaptasi dari Holier Than Thou: How God's Holiness Helps Us Trust Him, oleh Jackie Hill Perry (B&H).
Diterjemahkan oleh Maria Fennita S.
-
Holier Than Thou: How God's Holiness Helps Us Trust Him
B&H Books
2021-08-17
192 pp., 12.29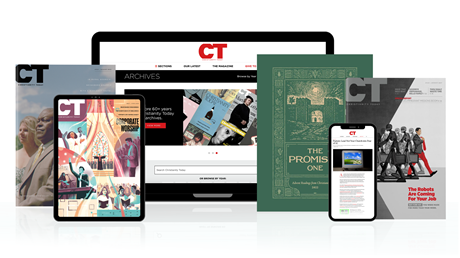 Subscribe to Christianity Today and get access to this article plus 65+ years of archives.
Home delivery of CT magazine
Complete access to articles on ChristianityToday.com
Over 120 years of magazine archives plus full access to all of CT's online archives
Subscribe Now
Dosa demi Niat yang Baik Tetaplah Dosa dan Layak Dihukum
Dosa demi Niat yang Baik Tetaplah Dosa dan Layak Dihukum