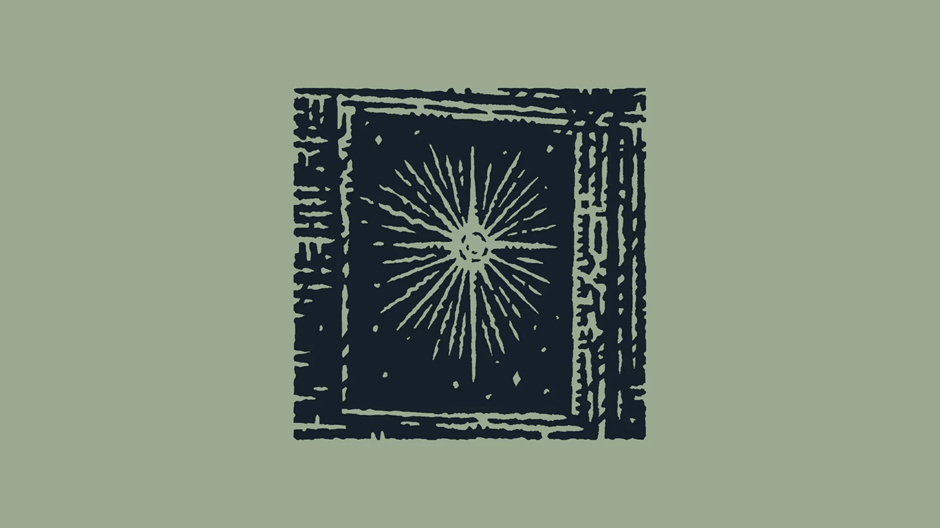 Image: Stephen Crotts
Baca 2 Korintus 4:4–6 dan Efesus 1:15–23; 5:8–11
Sebab Allah, yang telah berfirman, "Dari dalam gelap akan terbit terang!",Ia juga yang membuat terang-Nya bercahaya di dalam hati kita, supaya kita beroleh terang dari pengetahuan tentang kemuliaan Allah yang nampak pada wajah Kristus. 2 KORINTUS 4:6
Dalam Alegori Gua yang terkenal dari Plato, orang-orang yang dirantai dalam penjara, menatap ke dinding dengan pancaran terang api dari belakang mereka. Tanpa mereka sadari, boneka-boneka dan objek-objek yang bergerak di belakang mereka menciptakan bayangan yang mereka lihat di dinding. Mereka percaya bahwa bayangan-bayangan itu adalah kenyataan. Mereka tidak tahu bahwa ada dunia yang terang benderang di luar sana. Bahkan ketika orang lain memberi tahu mereka tentang dunia yang nyata, mereka tetap tidak ingin meninggalkan gua itu.
Alegori itu mengingatkan saya pada kata-kata Paulus: "yaitu orang-orang yang tidak dipercaya, yang pikirannya telah dibutakan oleh ilah zaman ini, sehingga mereka tidak melihat cahaya Injil tentang kemuliaan Kristus, yang adalah gambaran Allah" (2Kor. 4:4). Sebaliknya, ketika kita dilahirbarukan di dalam Kristus, kita menjadi anak-anak terang—yaitu anak-anak dari dunia yang diterangi (Ef. 5:8). Allah menerangi hati dan pikiran kita melalui Injil sehingga kita dapat melihat Kristus dalam kemuliaan-Nya. Saat kita mengarahkan pandangan kita pada Yesus dan tetap tinggal di dalam Dia, Tuhan secara bertahap menempatkan segala sesuatu dalam perspektif yang tepat. Hasilnya adalah baik gereja secara kolektif maupun orang-orang secara individual akan lebih mampu membedakan yang baik dari yang jahat. Kita bertumbuh untuk melihat dan memahami keindahan, kebaikan, dan kebenaran dengan saksama—untuk melihat dunia dan orang-orang dengan benar. Tidak diragukan lagi, kita membutuhkan satu sama lain untuk tetap berada di dalam terang agar mengalami shalom Tuhan—untuk melihat dan mencintai.
Efesus 5:9 mengungkapkan sesuatu yang sangat indah tentang buah yang lahir dari terang. Buahnya adalah "segala kebaikan, keadilan dan kebenaran." Ketika kita menatap wajah Kristus, kita mulai melihat Dia lebih dan lebih lagi di dalam hidup kita dan di dunia kita. Kita melihat Yesus hadir dalam ribuan cara dan di berbagai tempat—bahkan terkadang secara tidak terduga. Kita dimampukan untuk melihat kebaikan, keadilan, dan kebenaran hadir dalam keadaan yang sulit atau menyakitkan sekalipun. Demikian pula dengan orang-orang lain, mereka akan melihat kebajikan ini termanifestasikan dalam kehidupan kita dan mereka bersyukur kepada Tuhan.
Pengetahuan yang diwahyukan kepada kita melalui Allah yang menerangi hati kita, akan memenuhi kita dengan sukacita yang melimpah dan harapan yang bertahan lama (Ef. 1:18). Inilah harapan kita untuk saat ini karena "hebat kuasa-Nya" yang kita miliki melalui Roh untuk melakukan kehendak Tuhan di dunia (ay.19). Harapan ini lebih jauh ditopang oleh pengetahuan bahwa Tuhan selalu ada bagi kita. Dan kita juga memiliki harapan untuk masa depan karena kita melihat sekilas warisan mulia kita.
Sungguh, saat kita tinggal di dalam Kristus dan terhubung satu sama lain, kita tahu secara mendalam bahwa kejahatan adalah dunia yang palsu, yang hanyalah bayangan. Seperti yang dijelaskan oleh Gerard Manley Hopkins dalam puisinya As Kingfishers Catch Fire, kita bertumbuh untuk melihat Kristus termanifestasikan "di sepuluh ribu tempat" dan kemuliaan Allah bersinar di mana-mana. Inilah terang Adven.
Marlena Graves adalah profesor formasi spiritual di Northeastern Seminary. Dia adalah penulis beberapa buku, termasuk The Way Up Is Down.
Diterjemahkan oleh Paul Sagajinpoula.
-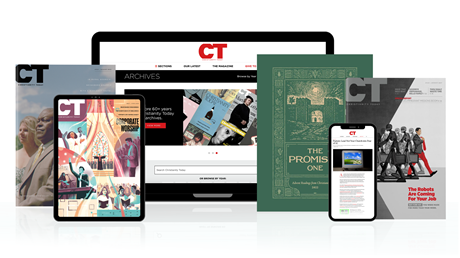 Subscribe to Christianity Today and get access to this article plus 65+ years of archives.
Home delivery of CT magazine
Complete access to articles on ChristianityToday.com
Over 120 years of magazine archives plus full access to all of CT's online archives
Subscribe Now
Kristus di Sepuluh Ribu Tempat
Kristus di Sepuluh Ribu Tempat