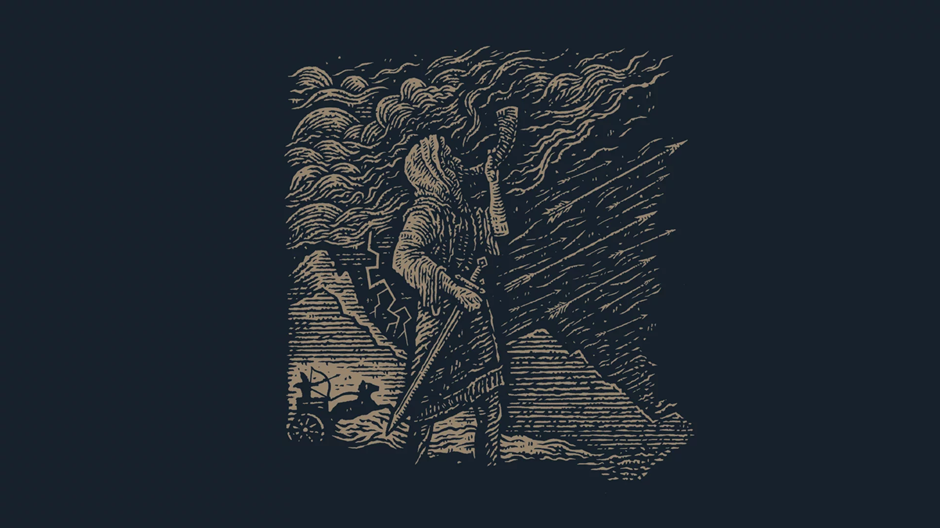 Image: Stephen Crotts
Baca Wahyu 21:1–6 dan 21:22–22:5
Bayangkan seorang anak laki-laki sedang diganggu di taman bermain. Anak-anak mengelilinginya, mengejeknya, mendorongnya ke tanah. Ia menahan air mata, tetapi hanya itu yang bisa ia tahan; tidak ada cara untuk menghentikan teror dan siksaan tersebut.
Kemudian, entah dari mana, sebuah mobil berhenti. Itu adalah ayah dari anak tersebut. "Masuk ke mobil, Nak," teriak sang ayah. Dengan berusaha berguling keluar dari cengkeraman anak-anak lain, anak laki-laki itu bergegas berdiri dan melompat masuk ke mobil. Mereka pun segera pergi. Saat anak laki-laki itu melihat sekilas ke luar jendela, dia yakin para perundung itu sedang tertawa. Anak laki-laki itu aman, tetapi tidak mungkin untuk menganggap hal itu sebagai sebuah kemenangan. Evakuasi bukanlah kemenangan.
Akhir dari Kitab Wahyu—akhir dari Alkitab itu sendiri—menunjukkan kepada kita suatu gambaran, bukan tentang evakuasi atau pelarian kita, melainkan tentang kedatangan Tuhan. Yesus mengalahkan dosa dan maut di kayu salib. Dalam Injil Yohanes, di kayu salib Yesus berkata, "Sudah selesai" (19:30). Dalam wahyu Yohanes ini, Pribadi yang duduk di atas takhta itu berkata, "Semuanya telah terjadi." Pernyataan pertama adalah pengumuman tentang penyelesaian; pernyataan yang kedua adalah proklamasi tentang hal-hal yang terjadi. Kemenangan Yesus di kayu salib dimanifestasikan dalam kebangkitan-Nya, tetapi kemenangan itu akan mencapai kepenuhannya pada saat kedatangan-Nya kembali. Kita tahu bahwa masa Adven adalah masa penantian di antara dua kedatangan. Namun sebenarnya, Adven juga merupakan suatu penantian di antara dua kemenangan. Yesus yang Perkasa itu telah menang, dan Yesus yang Perkasa itu akan datang kembali.
Dan ketika Ia datang, Ia datang untuk berdiam. Visi tentang akhir zaman yang dinyatakan kitab Wahyu adalah Tuhan membuat langit dan bumi baru, dengan menyatukan langit baru dan bumi baru, dan memenuhinya dengan kehadiran dan cahaya-Nya. Ini adalah kemenangan yang terjadi dengan menguasai—hanya dalam kasus ini, menguasai adalah kabar baik, kabar terbaik yang bisa diterima dunia! Sang Pencipta telah menebus ciptaan-Nya dan telah datang memenuhinya dengan kemuliaan-Nya. Kisah yang dimulai di kitab Kejadian telah disempurnakan dan diselesaikan.
Kembali ke taman bermain. Dengan kreatif, bayangkanlah skenario yang benar-benar berbeda: Alih-alih sang ayah berteriak agar anaknya masuk ke mobil dan mereka bisa cepat-cepat pergi, bayangkan sang ayah memarkir mobil, keluar, dan berjalan perlahan. Otoritas dari kehadirannya sendiri akan mengusir para perundung itu. Lalu ia memeluk putranya. Dia pun memanggil anak-anak lain yang bersembunyi, yang terluka, untuk keluar. Ia memutuskan untuk menetap dan membuat ulang taman bermain itu sepenuhnya, sekarang dengan peralatan yang lebih baik dan kesenangan yang lebih ceria. Makanan dan minuman pun tersedia. Kemudian ada musik. Dan es krim. Penuh dengan tawa. Entah bagaimana tempat penderitaan itu telah menjadi tempat penuh sukacita.
Lalu aku mendengar suara yang nyaring dari takhta itu berkata, "Lihatlah, kemah Allah ada di tengah-tengah manusia dan Ia akan diam bersama-sama dengan mereka. Mereka akan menjadi umat-Nya, dan Ia akan menjadi Allah mereka." WAHYU 21:3
Glenn Packiam adalah pendeta utama Rockharbor Church di Costa Mesa, California. Dia adalah penulis The Resilient Pastor dan rekan penulis The Intentional Year.
Diterjemahkan oleh Maria Fennita S.
-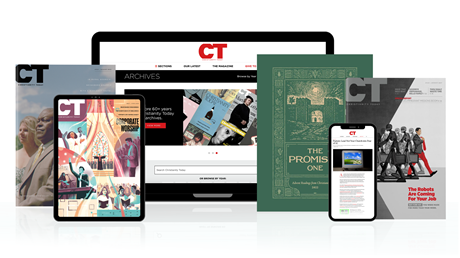 Subscribe to Christianity Today and get access to this article plus 65+ years of archives.
Home delivery of CT magazine
Complete access to articles on ChristianityToday.com
Over 120 years of magazine archives plus full access to all of CT's online archives
Subscribe Now
Harapan yang Terbesar dari Segalanya
Harapan yang Terbesar dari Segalanya