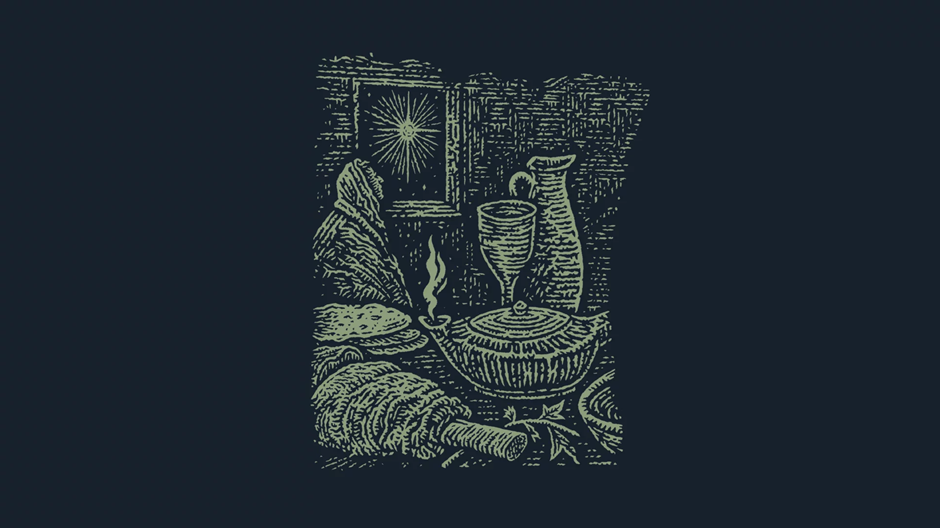 Image: Stephen Crotts
Baca Yohanes 1:1–18
Firman itu telah menjadi manusia dan diam di antara kita. Yohanes 1:14
Rasul Yohanes mengkontekstualisasikan catatannya tentang kata-kata dan perbuatan sahabat baiknya, Yesus, dengan sebuah prolog yang penuh dengan gairah dan keajaiban. Yohanes ingin memberitahu kita bahwa Yesus adalah Sang Firman Allah. Dia ada bersama Allah pada saat penciptaan dunia. Dia juga adalah Allah. Dia adalah hidup itu sendiri, dan hidup itu adalah terang dunia.
Kemudian di ayat 5: "Terang itu bercahaya di dalam kegelapan, dan kegelapan itu tidak menguasainya." Setidaknya itulah terjemahan dari yang tertulis di Alkitab NIV edisi 2011 punya saya. Akan tetapi ada satu hal yang mencolok: NIV edisi lama saya (terjemahan 1984) tertulis berbeda. Dikatakan, "Terang itu bercahaya di dalam kegelapan, tetapi kegelapan belum memahaminya."
Kata Yunani yang secara alternatif diterjemahkan sebagai "menguasai" dan "memahami" adalah katalambanó—yang berarti "memegang" atau "memahami." Kita butuh lebih dari satu kata dalam bahasa Inggris untuk mencoba mengartikan maksud sepenuhnya dari apa yang ingin dikatakan oleh Yohanes.
Yohanes telah melihat Sang Terang Dunia dengan matanya sendiri. Ia pernah pergi memancing bersama-Nya. Ia pernah makan bersama-Nya. Ia pernah berdoa bersama-Nya. Dan ia pernah menyaksikan-Nya menanggung kematian yang paling mengerikan dan kemudian hidup kembali. Jadi Yohanes tahu bahwa tidak ada kegelapan di alam semesta ini yang dapat secara permanen menangkap dan mengalahkan Terang ini. Kegelapan tidak mampu menguasai-Nya.
Akan tetapi Yohanes juga tahu bahwa pikiran manusia, bila dibiarkan sendiri, tidak dapat sepenuhnya memahami kasih yang ditawarkan melalui fakta yang menakjubkan dari Inkarnasi. Kegelapan tidak mampu memahami-Nya.
Prolog Yohanes memuncak dengan perenungan yang menakjubkan tentang sejauh mana Tuhan telah melangkah demi menjangkau kita dengan kasih-Nya yang menerangi. "Firman itu telah menjadi manusia," tulisnya, "dan diam di antara kita." Atau, seperti yang diterjemahkan oleh parafrasa The Message, Firman yang berdarah-daging itu "berpindah ke lingkungan sekitar kita."
Allah yang Perkasa datang dalam rupa bayi manusia yang sangat rentan. Raja Damai membiarkan diri-Nya dilahirkan ke dalam dunia yang penuh dosa dan kekacauan—Tuhan menjadikan diri-Nya dapat dipeluk, dapat dilukai, dapat dicium, dan dapat dibunuh!
Hanya Terang Dunia yang dapat memberi kita kekuatan untuk mulai memahami apa yang telah Tuhan tawarkan kepada kita melalui kelahiran Yesus. Jadi, dalam masa Adven ini, marilah kita memanjatkan doa yang diucapkan rasul Paulus kepada jemaat di Efesus (3:17-18; terjemahan dari NIV), agar kita, "berakar serta berdasar di dalam kasih, beroleh kuasa, bersama-sama dengan segala orang kudus dapat memahami, betapa lebarnya dan panjangnya dan tingginya dan dalamnya kasih Kristus."
Carolyn Arends adalah artis, penulis, dan direktur pendidikan untuk Renovaré. Album terbarunya adalah In the Morning.
Diterjemahkan oleh Timothy Daun.
-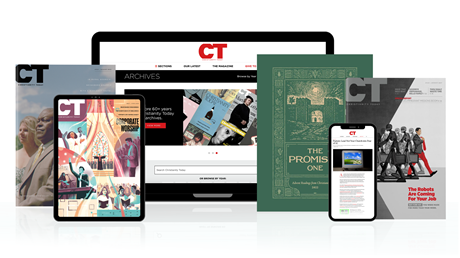 Annual & Monthly subscriptions available.
Print & Digital Issues of CT magazine
Complete access to every article on ChristianityToday.com
Unlimited access to 65+ years of CT's online archives
Member-only special issues
Subscribe
Ia Bercahaya di dalam Kegelapan
Ia Bercahaya di dalam Kegelapan