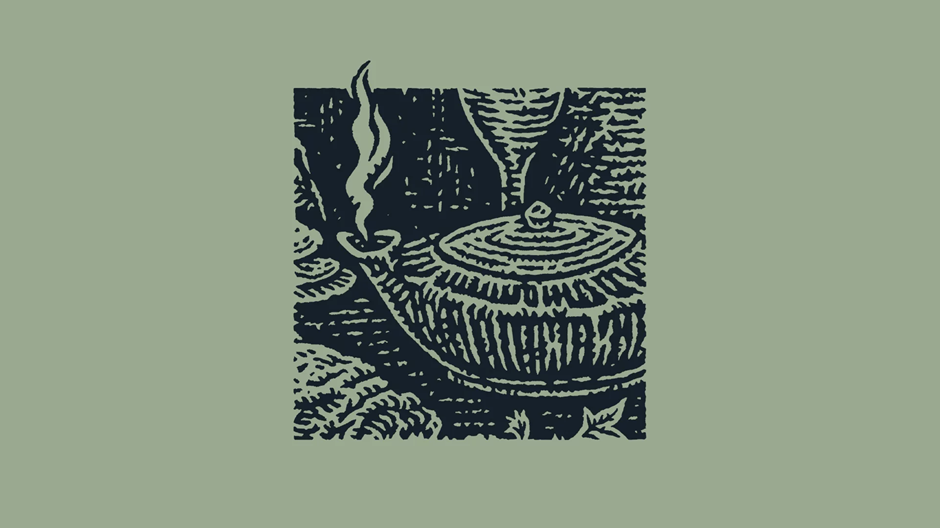 Image: Stephen Crotts
Baca Yohanes 8:12
Akulah terang dunia; barangsiapa mengikut Aku, ia tidak akan berjalan dalam kegelapan, melainkan ia akan mempunyai terang hidup. Yohanes 8:12
Pelukis Inggris abad ke-19 J.M.W. Turner terkenal karena pencahayaan yang menakjubkan dalam lukisannya. Jika menatap cukup lama pada lukisan-lukisan seperti Snow Storm, Frosty Morning, dan—lukisan favorit saya—Fishermen at Sea, orang akan merasa bahwa Turner melukis dengan api seperti halnya cat minyak dan cat air. Pendeta dan artis, Michael Milton, mencatat, "Bagi Turner terang itu bukan sekadar cahaya biasa, melainkan terang yang menuntun para pengamatnya menuju pencarian akan makna." Dalam karya seni sang master ini, cahaya bukanlah akhir dari segalanya—melainkan merupakan sebuah undangan menuju pengharapan, keindahan, dan makna itu sendiri.
Ketika berjalan di sekitar lingkungan kami pada malam yang dingin selama masa Adven, kami terpesona dengan untaian lampu Natal. Dalam beberapa tahun terakhir, melihat untaian lampu-lampu tersebut melalui sudut pandang kedua anak saya yang masih kecil telah membangkitkan sesuatu dalam diri saya yang telah hilang selama ini karena sinisme halus namun berbahaya yang sering muncul seiring bertambahnya usia: kerinduan. Terang adalah sebuah keajaiban karena mengandung sesuatu yang cemerlang namun terselubung di balik kegelapan, menanti untuk ditemukan, berdetak bersama kehidupan, dan akan segera tersingkap di hadapan kita.
Dalam Yohanes 8:12, "Maka Yesus berkata pula kepada orang banyak, kata-Nya: 'Akulah terang dunia; barangsiapa mengikut Aku, ia tidak akan berjalan dalam kegelapan, melainkan ia akan mempunyai terang hidup.'" Kata-kata di ayat ini saja sudah cukup puitis, tetapi ini bukan sekadar metafora yang menarik. Dalam memberitakan diri-Nya sebagai Terang Dunia, dalam waktu dan tempat yang khusus ini, Yesus sedang membuat suatu pernyataan yang berani dan indah tentang apa yang terselubung di balik kegelapan—dan yang lebih penting, tentang kemampuan dan kemauan-Nya sendiri untuk membawa kita ke sana.
Yesus mengucapkan perkataan ini selama masa hari raya Pondok Daun, suatu perayaan agama Yahudi selama seminggu penuh yang berpusat pada perayaan di kitab Keluaran, ketika Tuhan memimpin umat-Nya keluar dari perbudakan di Mesir dan menuju kebebasan di Tanah Perjanjian. Selama perjalanan panjang mereka melewati padang gurun, Yahweh telah menyatakan diri kepada umat-Nya sebagai tiang awan di siang hari dan tiang api di malam hari (Kel. 13:21–22; 40:38). Untuk mengingat karya tuntunan ilahi ini selama hari raya Pondok Daun, di pelataran Bait Suci api dinyalakan di atas dua pilar setinggi 75 kaki untuk melambangkan tiang api dalam peristiwa Keluaran tersebut. Pada tempat inilah Yesus berdiri di pelataran Bait Suci—kemungkinan dalam terang dari kedua pilar ini—dan menyatakan, "Akulah terang dunia."
Yesus adalah terang yang menuntun kita melewati padang gurun keputusasaan, penderitaan, dan kehilangan kita. Dia adalah terang yang menghancurkan kegelapan dari ketakutan, kecemasan, dan ketidakpastian kita. Dia adalah Terang Dunia yang agung, yang memimpin kita pulang.
Jay Y. Kim melayani sebagai gembala jemaat di WestGate Church. Dia adalah penulis Analog Church dan Analog Christian serta tinggal di Silicon Valley bersama keluarganya.
Diterjemahkan oleh Joseph Lebani.
-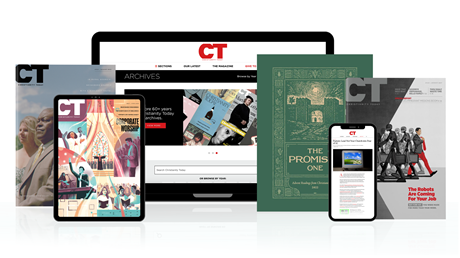 Subscribe to Christianity Today and get access to this article plus 65+ years of archives.
Home delivery of CT magazine
Complete access to articles on ChristianityToday.com
Over 120 years of magazine archives plus full access to all of CT's online archives
Subscribe Now
Sang Terang Memimpin Kita Pulang
Sang Terang Memimpin Kita Pulang