Image: Stephen Crotts
Leia Isaías 11.1-10
Naquele dia as nações buscarão a Raiz de Jessé, que será como uma bandeira para os povos, e o seu lugar de descanso será glorioso. (ISAÍAS 11.10)
Uma das grandes tensões que muitas vezes sentimos durante o Advento é a disparidade entre a promessa de paz feita por Deus e a presença de guerra e violência em nosso mundo. Isaías predisse que o reinado do Messias traria um mundo sem preocupações. Imagine uma mãe em perfeito descanso, observando seus filhos brincarem perto do esconderijo de uma cobra, e não fazendo nada. Como pai de cinco filhos, acho essa cena difícil de imaginar!
Os pais conhecem esse sentimento de pânico avassalador, quando um filho se aproxima do perigo. Durante o reinado do Messias, como descreve Isaías, esse sentimento será extinto.
Em nossa experiência de vida, porém, o mundo não se parece nada com isso. O poema de Thomas Hardy, "Natal: 1924", escrito há quase 100 anos, lamenta,
"Paz na terra!", foi dito. Nós a cantamos,
E um milhão de sacerdotes para trazê-la pagamos.
Após dois mil anos de missa, do prometido
O máximo que temos é gás envenenado."
Como reconciliamos a promessa de descanso pacífico com a realidade de gás envenenado — ou de mísseis balísticos?
A resposta encontra-se na tensão entre o já e o ainda não. Durante os dias de Isaías, as promessas que Deus havia feito ao rei Davi, em 2Samuel 7 — promessas de um reino duradouro e abençoado — pareciam ter sido quebradas. A casa de Davi parecia uma árvore derrubada. De seu toco seco, porém, brotaria um ramo cheio do Espírito: Jesus, o Filho de Davi. Ele traria a paz tanto para judeus quanto para gentios, e seria como uma bandeira que uniria nações inimigas (Is 11.10; Ef 2.15).
Isso é realizado hoje, em parte, por meio da igreja, onde até cobradores de impostos como Levi e fanáticos como Simão encontram paz pelo sangue de Cristo. O templo de Deus no mundo é feito de pedras vivas, e os tijolos com os quais Deus o edfica são escolhidos dentre todas as tribos, línguas e nações. Hoje, podemos experimentar a paz prometida do rei-messias que diz aos que estão cansados: "Eu lhes darei descanso" (Mt 11.28).
Mas o ainda não da profecia de Isaías chegará com o segundo advento de Jesus (Isaías 11.4; 2Tessalonicenses 2.8). Isso é antecipado pelas imagens edênicas de animais predadores subjugados, na profecia de Isaías. Jesus um dia dominará perfeitamente a criação, acalmando feras mortais e transformando até mesmo uma serpente em brinquedo de criança. O mundo glorificado da nova criação satisfará em definitivo nossos anseios mais profundos por justiça e paz.
O Advento nos lembra do glorioso descanso, que nos é dado por meio da primeira vinda de Jesus, e que antecipa a restauração plena que acompanhará a sua volta. Neste intervalo de tensão — entre o já e o ainda não — Deus nos chama para sermos marcados pela graça do seu reino, um povo que busca a justiça para os oprimidos e a difusão do conhecimento de Cristo em nossas comunidades (Isaías 11.9; 2Coríntios 2.14). É por meio desse conhecimento que os pecadores cansados ​​recebem o glorioso descanso do reino de Cristo.
Adriel Sanchez é pastor da North Park Presbyterian Church, em San Diego, e apresentador do Core Christianity, um programa de perguntas e respostas transmitido por rádio e podcast.
-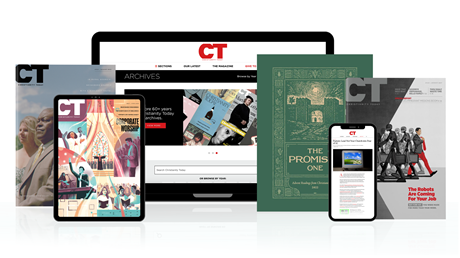 Subscribe to Christianity Today and get access to this article plus 65+ years of archives.
Home delivery of CT magazine
Complete access to articles on ChristianityToday.com
Over 120 years of magazine archives plus full access to all of CT's online archives
Subscribe Now
Descanso pacífico
Descanso pacífico