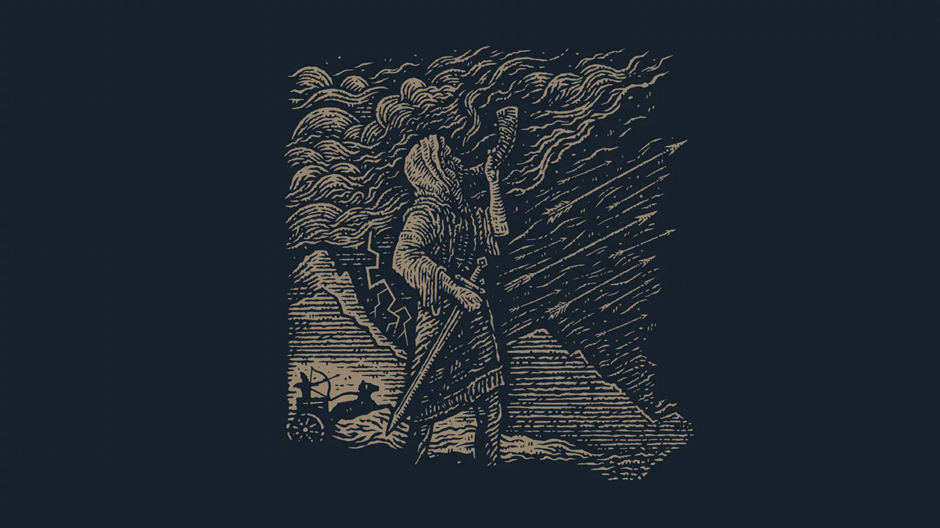 Image: Stephen Crotts
Lisez Apocalypse 21.1–6 et 21.22–22.5
Et j'entendis une forte voix, venant du trône, qui disait : Voici la Tente de Dieu avec les hommes. Il habitera avec eux ; ils seront ses peuples et lui, Dieu avec eux, sera leur Dieu. APOCALYPSE 21.3
Imaginez un garçon malmené dans la cour de récréation. Les enfants l'entourent, le raillent, le poussent au sol. Il retient ses larmes, mais c'est tout ce qu'il peut faire ; il n'y a aucun moyen d'arrêter cette terreur et ce tourment.
Puis, presque sortie de nulle part, une voiture s'arrête. C'est le père de l'enfant. « Monte dans la voiture, fiston », crie le père. Échappant à l'emprise des autres enfants, le garçon se met debout et titube jusqu'à la voiture. Ils démarrent à toute vitesse. Alors que le garçon regarde brièvement par la fenêtre, il est sûr que les brutes rient. Le garçon est sain et sauf, mais il est impossible de considérer la situation comme une victoire. Une évacuation n'est pas une victoire.
La fin du livre de l'Apocalypse — la fin de la Bible elle-même — nous montre l'image non pas de notre évacuation ou de notre fuite, mais de l'arrivée de Dieu. Jésus a vaincu le péché et la mort sur la croix. Dans l'Évangile de Jean, Jésus déclare depuis la croix que « tout est accompli » (19.30). Ici, dans la vision de Jean, celui qui est assis sur le trône dit : « C'en est fait ». La première déclaration annonçait un aboutissement ; la seconde est la proclamation de choses qui s'accomplissent. La victoire de Jésus sur la croix a été rendue manifeste dans sa résurrection, mais elle atteindra sa plénitude à son retour. Nous savons que la saison de l'Avent est un temps d'attente entre deux venues. Mais en vérité, c'est aussi une attente entre deux victoires. Jésus le Dieu fort a vaincu, et Jésus le Dieu fort revient.
Et quand il viendra, ce sera pour habiter parmi les siens. La vision de la fin que donne l'Apocalypse est celle de Dieu renouvelant le ciel et la terre, unissant le nouveau ciel et la nouvelle terre, et les remplissant de sa présence et de sa lumière. Cette victoire est assortie d'une occupation. Mais dans ce cas, l'occupation est une bonne nouvelle, la meilleure que le monde puisse recevoir ! Le Créateur a racheté sa création et vient la remplir de sa gloire. L'histoire qui a commencé dans la Genèse parvient à son parachèvement.
Revenons à la cour de récréation. Imaginez un scénario totalement différent : au lieu que le père crie à son enfant de monter pour qu'ils puissent s'enfuir, le père gare la voiture, sort et s'avance lentement. L'autorité de sa seule présence fait fuir les brutes. Il prend son fils dans ses bras. Il appelle les autres enfants qui se cachent, qui ont mal, à sortir à la lumière. Il décide de s'installer et de refaire entièrement l'aire de jeux, avec de meilleurs équipements et des couleurs plus vives. La nourriture et les boissons arrivent. Puis vient la musique. Et les glaces. Les rires abondent. Le lieu de la douleur devient le lieu de la joie.
Glenn Packiam est le pasteur principal de l'Église Rockharbor à Costa Mesa, en Californie. Il est l'auteur de The Resilient Pastor et co-auteur de The Intentional Year.
-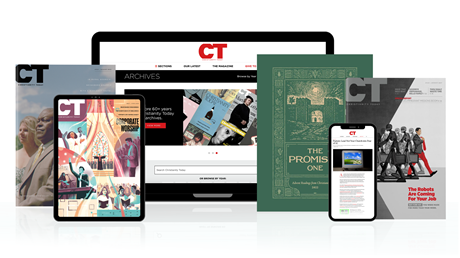 Subscribe to Christianity Today and get access to this article plus 65+ years of archives.
Home delivery of CT magazine
Complete access to articles on ChristianityToday.com
Over 120 years of magazine archives plus full access to all of CT's online archives
Subscribe Now
La plus grande de toutes les espérances
La plus grande de toutes les espérances