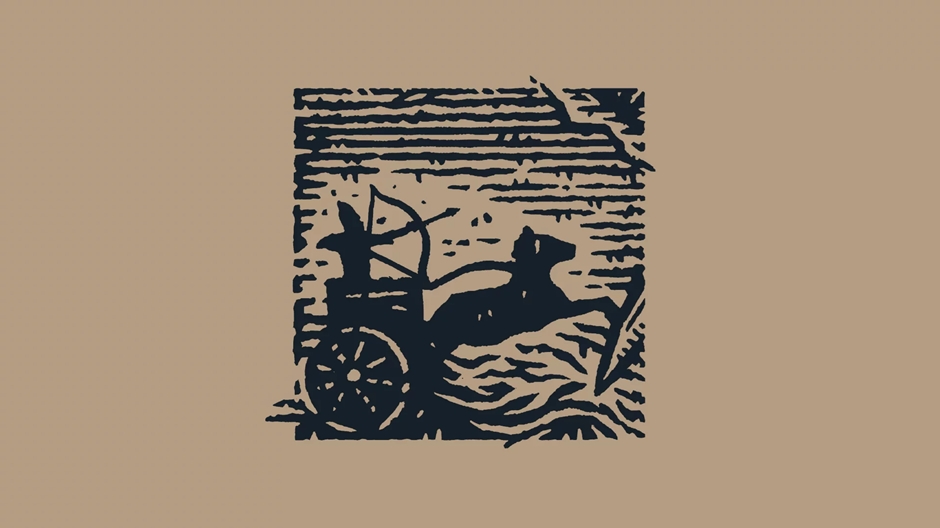 Image: Stephen Crotts
Lisez Ésaïe 40.1–5 et Malachie 3.1–4 ; 4.5–6.
On entend une voix crier : « Dégagez un chemin dans le désert pour l'Éternel, nivelez dans la steppe une route pour notre Dieu ! » ÉSAÏE 40.3
Parmi les premiers destinataires d'Ésaïe 40, il y avait les Israélites déportés sur une terre étrangère — exilés et captifs dans l'ancienne Babylone. La ville était située à environ une heure au sud de l'actuelle Bagdad, en Irak, et était considérée comme le centre de la civilisation mésopotamienne, une cité cosmopolite de jardins suspendus dans le désert, célèbre du nom d'Hammurabi et de son code. Mais le peuple de Dieu ne voulait pas rester bloqué là. Il voulait rentrer chez lui, à Jérusalem. Il était pourtant loin, très loin de chez lui, sans espoir de retour.
Dans ce contexte de désespoir, ils firent l'expérience d'une irruption de la grâce de Dieu. « Réconfortez », s'écrie le prophète, usant d'un mot hébreu ayant des connotations de courage et de force. « Reprenez courage, reprenez espoir », disait en quelque sorte son message. « Ce n'est pas la fin. Vous allez voir et vivre quelque chose que vous n'auriez jamais pu imaginer dans ce temps de désert. » Comme leurs ancêtres de jadis qui avaient fait l'expérience d'une provision et d'une délivrance miraculeuses dans le désert égyptien, eux aussi allaient voir Dieu leur tracer un chemin à travers le désert.
En rapprochant Ésaïe 40.1-5 de Malachie 3.1-4 et 4.5-6, nous voyons se dessiner la promesse de Dieu d'envoyer un messager pour préparer les cœurs de son peuple à la délivrance. Ils seraient purifiés comme par le feu afin qu'ils puissent voir Dieu, eux-mêmes et le monde plus clairement. Dans cette libération, ce qui avait été déchiré par l'exil, comme les relations familiales, serait un jour réparé (Ml 4.5-6).
Dieu a tenu parole ; les Israélites ont fini par retourner à Jérusalem. Pourtant, ce retour n'était pas le point final de la prophétie. Des siècles plus tard, un autre prophète, Jean Baptiste, ouvrirait la voie au Dieu fort, notre Seigneur Jésus-Christ, pour sauver son peuple de sa vie d'exil — éloigné de Dieu et des autres à cause du péché. Jean devait adoucir les cœurs pour l'arrivée du Christ.
La prophétie de Malachie doit encore s'accomplir à un autre niveau (3.1-4) : elle pointe vers la seconde venue de Jésus, lorsque nous serons pleinement purifiés — raffinés — lorsque toutes choses seront renouvelées (voir Ap 21.5).
Les délivrances extraordinaires dans des situations désespérées n'ont pas été reléguées à l'histoire ancienne. Le Dieu tout-puissant accomplit quotidiennement des libérations prodigieuses. Dieu apparaît lorsque tout espoir semble perdu. Nous pouvons nous confier en sa force. Pendant l'Avent, nous nous rappelons que nous pouvons faire confiance à celui qui a été promis, qui est venu à nous en tant que nouveau-né, mais qui tenait toute la puissance et la force de l'univers, et même au-delà, dans ses petites mains !
Êtes-vous dans le désert, soupirant après la délivrance — soupirant après l'intervention de Dieu dans sa puissance ? Nous ne savons peut-être pas comment ou quand la délivrance viendra, mais elle viendra. Dieu vient toujours. Demandez à Dieu de préparer votre cœur à son arrivée et à la délivrance qui l'accompagne inévitablement.
Marlena Graves est professeure de formation spirituelle au Northeastern Seminary. Elle est l'autrice de plusieurs livres, dont The Way Up Is Down.
-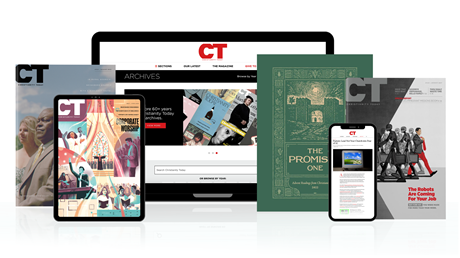 Subscribe to Christianity Today and get access to this article plus 65+ years of archives.
Home delivery of CT magazine
Complete access to articles on ChristianityToday.com
Over 120 years of magazine archives plus full access to all of CT's online archives
Subscribe Now
Un chemin dans le désert
Un chemin dans le désert