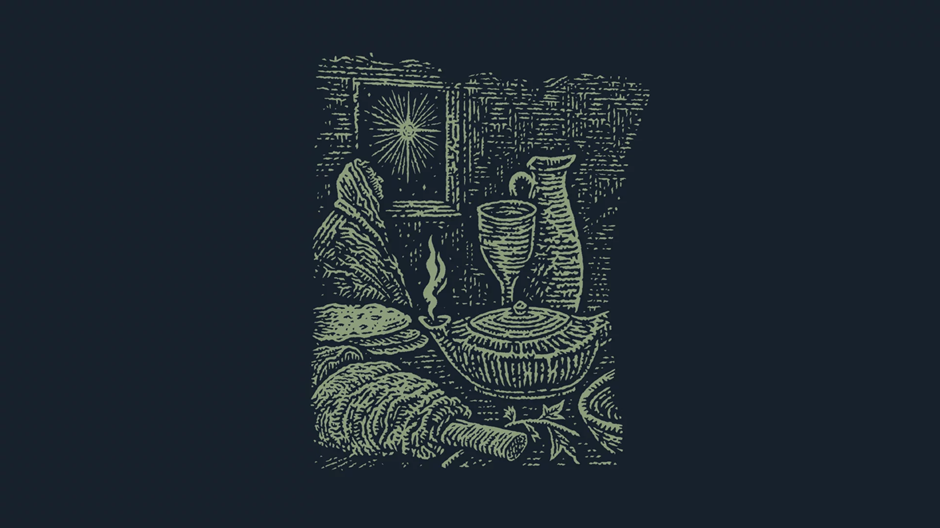 Image: Stephen Crotts
Lisez Jean 1.1–18
Celui qui est la Parole est devenu homme et il a vécu parmi nous. JEAN 1.14
L'apôtre Jean ouvre son récit des paroles et des actes de son ami Jésus par un prologue crépitant d'énergie et d'émerveillement. Jésus, veut nous dire Jean, est la Parole même de Dieu. Il était avec Dieu lors de la création du monde. Il est Dieu. Il est la vie elle-même, et cette vie est la lumière du monde.
Puis vient le verset 5 : « La lumière brille dans les ténèbres et les ténèbres ne l'ont pas étouffée ». C'est du moins ce que l'on trouve dans la version du Semeur. Mais d'autres versions, comme celle de Darby ou la TOB disent plutôt : « la lumière brille dans les ténèbres, et les ténèbres ne l'ont point comprise ».
Le mot grec rendu alternativement par « étouffer » et « comprendre » est katalambanó, qui signifie « s'emparer de » ou « saisir ». Il nous faut plus d'un mot français pour percevoir l'essence de ce que Jean dit ici.
Jean a vu la Lumière du monde de ses propres yeux. Il est allé pêcher avec lui. Il a mangé avec lui. Il a prié avec lui. Et il l'a vu endurer la mort la plus horrible qu'on puisse imaginer, puis revenir à la vie. Ainsi, Jean sait qu'il n'y a pas de ténèbres dans l'univers qui puissent capturer et vaincre définitivement cette lumière. Les ténèbres ne peuvent pas l'étouffer.
Mais Jean sait aussi que nos esprits humains, laissés à eux-mêmes, ne peuvent pas même commencer à saisir l'amour offert dans la réalité étonnante de l'Incarnation. Les ténèbres ne peuvent le comprendre.
Le prologue de Jean culmine dans une époustouflante contemplation de la distance que Dieu a parcourue pour nous atteindre par son amour lumineux. « Le Verbe s'est fait chair », écrit-il, « et il a fait sa demeure parmi nous ». Ou, comme le paraphrase The Message, la Parole de chair et de sang « s'est installée dans le voisinage ».
Le Dieu puissant est venu sous la forme incroyablement vulnérable d'un bébé humain. Le Prince de la paix a accepté de naître dans un monde de péché et de chaos — Dieu devenu tangible, vulnérable, accessible, mortel.
Seule la Lumière du monde nous rend capables de commencer à comprendre ce que Dieu nous a offert dans la naissance de Jésus. En cet Avent, reprenons la prière que l'apôtre Paul a offerte aux Éphésiens (3.17-18) : que, enracinés et solidement fondés dans l'amour, nous soyons « à même de comprendre, avec tous ceux qui font partie du peuple saint, combien l'amour de Christ est large, long, élevé et profond ».
Carolyn Arends est musicienne, autrice et directrice de l'éducation pour Renovaré. Son dernier album s'intitule In the Morning.
-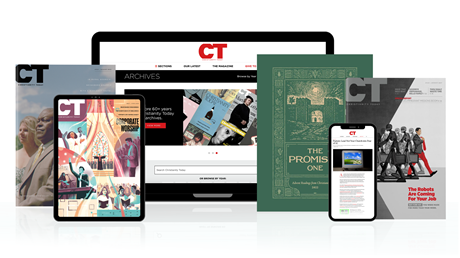 Subscribe to Christianity Today and get access to this article plus 65+ years of archives.
Home delivery of CT magazine
Complete access to articles on ChristianityToday.com
Over 120 years of magazine archives plus full access to all of CT's online archives
Subscribe Now
Il brille dans les ténèbres
Il brille dans les ténèbres